Nearly seven out of 10 economists believe there will be a recession in the United States next year amid geopolitical tensions and soaring inflation, according to a new poll.
According to Investopedia, a recession is a significant decline across an entire economy that lasts at least several months. A country that has shown two consecutive quarters of economic decline is typically thought of as being in a recession.
The poll released on Tuesday, conducted by the Financial Times and the University of Chicago's Booth School of Business, suggests that increasing challenges such as the Ukraine war and inflation may lead to the U.S. economy tipping into recession.
When asked about when the next recession is likely to start, 2 percent of the 47 participating economists believed it will start in the final quarter of 2022 or earlier. However, 38 percent believed a recession would start in the first half of 2023 and 30 percent believed one would start in the second half of next year.
Nine percent said they believed a recession would start in the first half of 2024 while 21 percent said the second half of 2024 or later.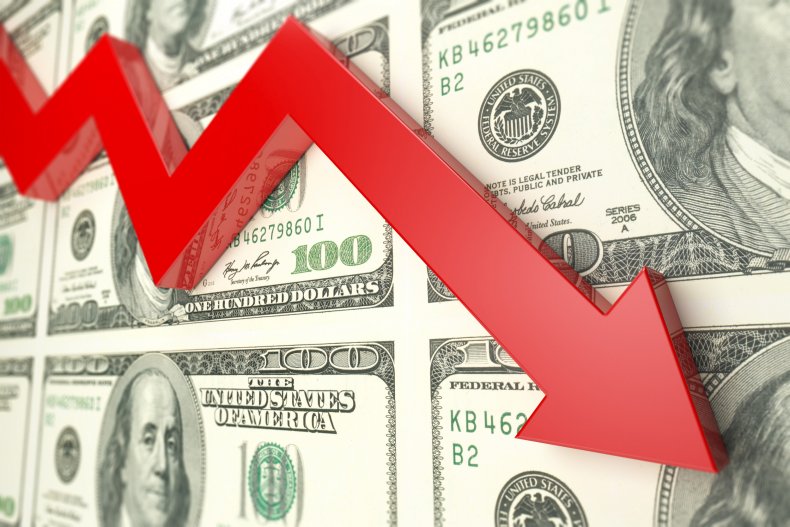 The majority of economists that took part in the poll (57 percent) believed that geopolitical tensions and increasing energy costs would be the main drivers of inflation over the next year. Fourteen percent believed that continued supply chain disruptions, many of which have been a result of the COVID-19 pandemic, would be the main driver of inflation.
Meanwhile, the U.S. Federal Reserve has been working to try and stave off the worst effects of inflation and Wall Street is braced for a sharp increase in interest rates to control it.
At its policy meeting on Wednesday, the Fed may choose to raise rates by 0.75 percentage points, in what would be its steepest rate increase since 1994. For weeks, it has signaled it would only raise rates by half a percentage point.
The Fed has been trying to avoid economic volatility in recent years by only making policy moves that have been signaled far in advance.
There is also a chance the Fed will proceed with a half percentage point increase but clearly state that 0.75 percentage point rate increases will be discussed at future meetings.
Of the 49 economists who responded to the question of how likely it would be that the Fed would announce a 0.75 percentage point rise at any remaining 2022 meeting, 47 percent said this was "somewhat unlikely" (or a less than 40 percent chance), while 33 percent said it was very unlikely (or less than 10 percent chance). Only 18 percent said it was about as likely as not (between 40 and 60 percent chance) and 2 percent said it was somewhat likely (a more than 60 percent chance).
"It's always tough to bring inflation down once you let it out of the bottle," Dean Croushore, a former Fed employee and economic lecturer at the University of Richmond told the Financial Times. "If they would just accelerate the rate increases a little bit more, it might cause a little financial volatility in the short-run, but they might be better off by not having to do as much later."