Seven Shows, Films to Stream This Thanksgiving Weekend on Netflix, Amazon and Hulu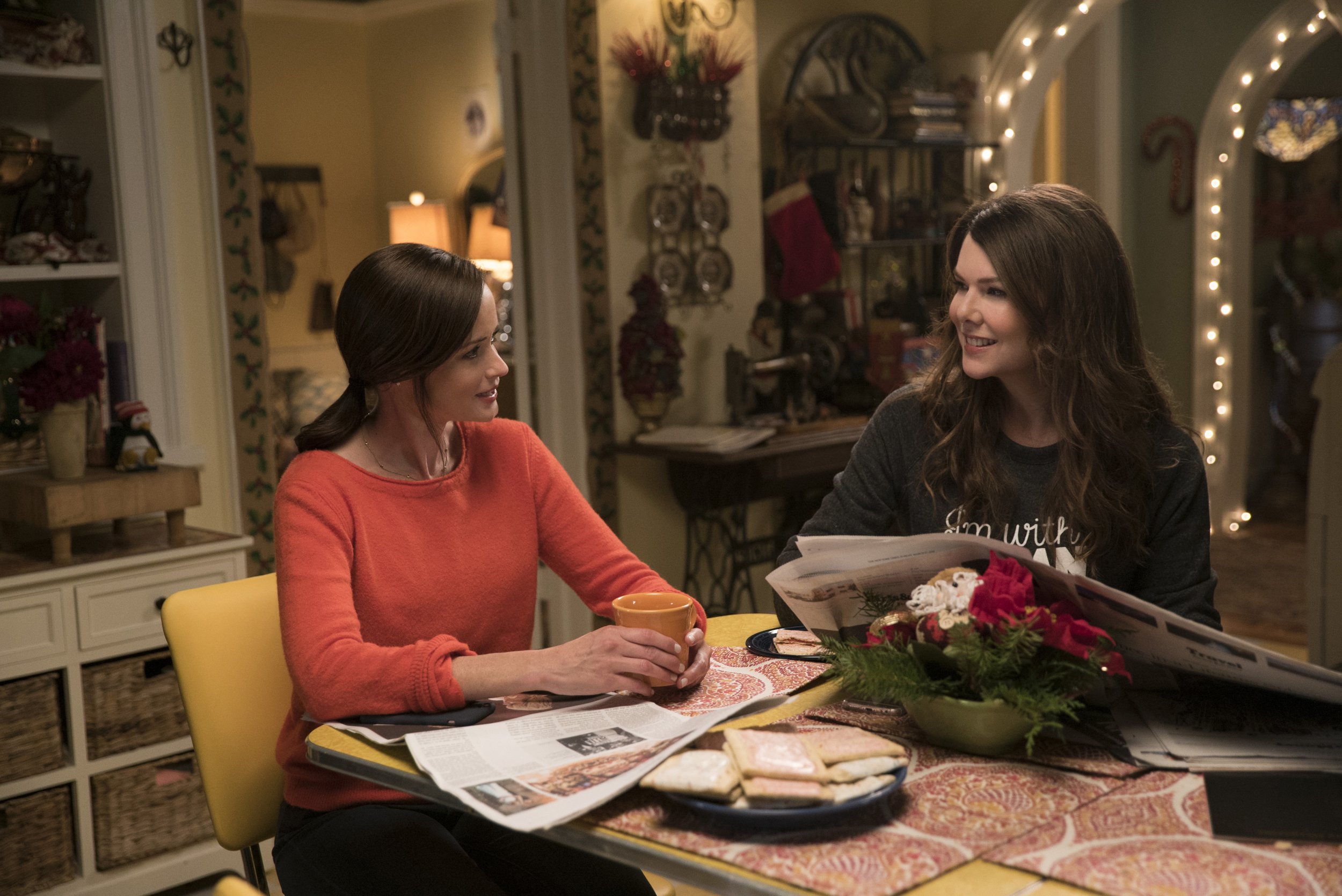 Ah, it's here: the annual four-day weekend that includes a whole lot of family and copious amounts of food. Whether you're excited to see your relatives or terrified of the polarized political debates that will be hard to stomach—especially this year—some screen time is likely in order. And if you want to avoid spending hours watching professional and/or college football just as badly as you want to hide from discussions with an uncle about Donald Trump, there are plenty of recently added films and shows on Netflix, Amazon and Hulu to keep you occupied and sane.
Let out some frustration vicariously through Rocky Balboa's boxing gloves with five Rocky films and Creed; escape the real world and opt to see it through the lenses of top photographers with Tales by Light; or spend six glorious hours with old (fictional) friends from Stars Hollow with Gilmore Girls: A Year in the Life.
Here are some suggestions for streaming this weekend:
Rocky and most of the sequels (Amazon, November 1)
There are plenty of Rocky movies, including the original and sequels II through V, now available on Amazon for nearly eight hours of viewing. That should be enough for the duration of even the severest of food comas.
Tales by Light (Netflix, November 11)
Exit real life and travel all over the world without leaving your couch to see people, nature and animals from the perspective of top world photographers.
Scott & Bailey: Season 5 (Hulu, November 15)
The most recent, and reportedly the last, season of this British detective show has joined the previous four on Hulu. It follows two female detectives, Janet Scott (Lesley Sharp) and Rachel Bailey (Suranne Jones), who work for the Syndicate Nine Major Incident Team of the fictional Manchester Metropolitan Police.
Patton Oswalt: Tragedy Plus Comedy Equals Time (Hulu and Amazon, November 17)
Here's the first of two standup comedy suggestions for this weekend. Can you really have too much humor two and a half weeks after the presidential election and as you prepare to eat turkey with a side of salty political discourse? (No.)
Creed (Amazon, November 19)
For those who've watched all five Rocky films and still want more, there's Creed, starring Michael B. Jordan as Adonis Creed, a young boxer who seeks advice and training from retired champion Rocky Balboa (Sylvester Stallone). Stallone was nominated for an Oscar and won a Golden Globe for his reprisal in the Rocky role, among other nominations and wins for both him and Jordan.
Gilmore Girls: A Year in the Life (Netflix, November 25)
Duh. Lorelai, Rory and the whole gang are back in this highly anticipated reboot of the Gilmore Girls series, which aired from 2000 to 2007.
Related: Why 'Gilmore Girls: A Year in the Life' will be bingeworthy
Michael Che Matters (Netflix, November 25)
Ease the political- and familial-tension hangover with a comedy special from Michael Che coming out on Friday. It's still political and familial and tense, but at least it comes with laughs.
Read more from Newsweek.com:
- Netflix: What's coming and going in November
- 'Good Girls Revolt': The feminist legacy of a Newsweek lawsuit
- Rocky's final round
- Netflix releases first 'Gilmore Girls: A Year in the Life' trailer, and it's gloriously nostalgic