Seven teenagers beat a youth counselor to death after he tried to break up a fight at a group home in Los Angeles, according to police.
David McKnight-Hillman was attacked at Wayfinder Family Services in the 5300 block of Angeles Vista Boulevard in the View Park-Windsor Hills neighborhood on Saturday, the Los Angeles Sheriff's Department said in a news release.
Wayfinder Family Services is a private non-profit organization licensed by the state of California to provide residential therapeutic services to children and youth placed by the Department of Children and Family Services.
Deputies responded to the location at around 9.50 p.m. regarding a call of juveniles involved in a fight, the sheriff's department said.
On arrival, deputies found McKnight-Hillman suffering from what appeared to be blunt force trauma injuries. He was taken to a local hospital, where he died.
Homicide investigators learned that McKnight-Hillman was a counselor at the location and his responsibilities included the day-to-day care of the residents, according to the sheriff's department. He had been trying to break up a fight when he was assaulted on Saturday.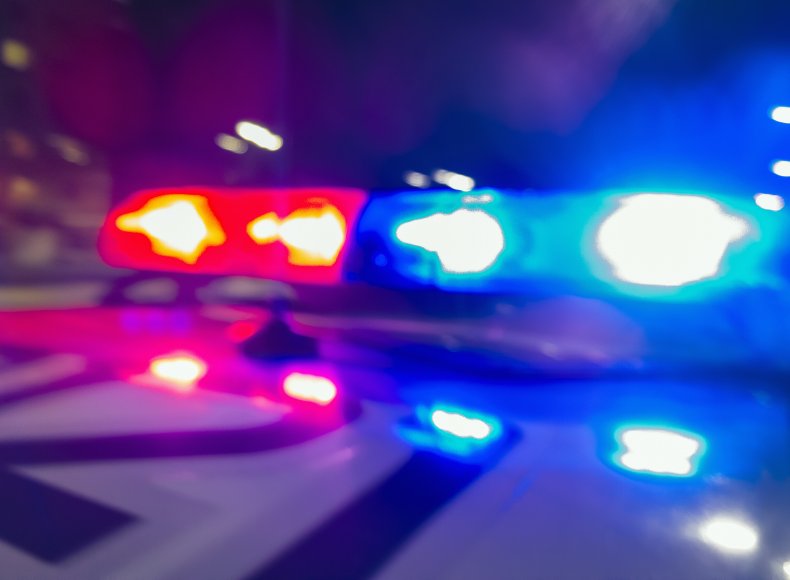 Seven individuals were identified as having assaulted the counselor, the sheriff's department said. Two are 18, while five are juveniles.
The 18-year-olds, identified by KABC as Nyier Mason and Keith Lewis, were booked at Marina Del Rey Sheriff's Station on murder charges.
Four of the five juveniles were booked into custody at East Lake Juvenile Hall and are expected to face murder charges. The other remains at large. Detectives have his name and are actively searching for him, the sheriff's office said.
The sheriff's department said the motive for the attack is known, but the investigation is ongoing and no further details would be provided at this time.
The case will be presented to the Los Angeles County District Attorney's Office on Tuesday for consideration of filing a formal complaint.
In a statement to Newsweek, Jay Allen, the president and chief operating officer of Wayfinder Family Services, said: "We all mourn the loss of David McKnight-Hillman, a frontline staff member who worked with foster youth in South Los Angeles.
"This incident is heartbreaking and our deepest sympathy goes out to Mr. McKnight-Hillman's family, friends and colleagues. We are in close communication with Mr. McKnight-Hillman's family, offering our full support, and are providing counseling services to our staff and clients during this extremely difficult time."
Allen added: "While we cannot comment on the specifics of this incident, we can say that the safety of our staff and the youth we serve is vitally important and an ongoing priority to our organization."
Anyone with information about the incident is urged to contact the Los Angeles County Sheriff's Department's Homicide Bureau at 323-890-5500.
To provide information anonymously, call Crime Stoppers by dialing (800) 222-TIPS (8477) or download the P3 Tips smartphone app on Google Play or the Apple App Store. Tips can also be submitted using the website http://lacrimestoppers.org.
This article has been updated with a statement from Wayfinder Family Services.