Seven Vaccinated People in Care Home Die of Colombian COVID Variant
Seven residents of a care home who had been vaccinated against COVID-19 have died from the so-called Colombian variant of the disease, according to media reports in Belgium.
Flemish broadcaster VRT NWS reported on Friday that two residents of the Ter Burg residential care center in Nossegem, a town near Brussels, had been diagnosed with the disease on July 16.
It is possible the two residents, who lived in a unit for patients with advanced forms of dementia, may have passed on the virus as they often walked around the facility. Ter Burg representative Katleen Boydens said the unit with dementia patients had been put into quarantine, but a total of 20 fully vaccinated people had eventually tested positive for the virus.
VRT NWS reported that some of the seven people who died were already in poor health, with one terminally ill and another receiving palliative care.
Others were in relatively good health before the infection, however.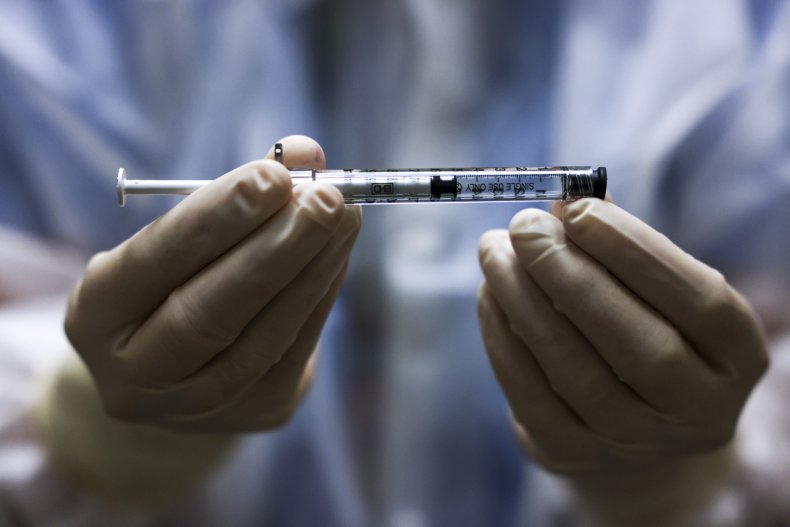 "In the first week after the first positive tests, the symptoms in the residents who tested positive were rather mild," Boydens told VRT, according to a translation, "but after a few days, the symptoms became more severe in some residents, requiring them to get oxygen."
VRT reported that researchers from a Belgian university, KU Leuven, found the infections were from the Colombian variant of COVID-19, also known as B.1.621. This variant, first recorded in Colombia in January, has yet to be given a Greek-letter designation similar to Delta and Lambda.
"We have no idea how the infection entered the department," said Boydens. "It must have happened through staff or visitors."
She told Belgium's Radio 1 station there had been no new infections since July 28 and one resident was still receiving oxygen.
"We feel we have the outbreak under control, but the department will remain in quarantine until next Wednesday," she said on Friday, according to Niewsblad.
The B.1.621 variant has been reported in 26 different countries and territories since it was first recorded by the World Health Organization, including the U.S.
Carlos Migoya, CEO of Jackson Health System, told Local 10 News in July that the variant was spreading in south Florida because of travel between Colombia and Miami.
However, according to Belgian virologist Marc Van Ranst, research has shown that B.1.621 is no more pathogenic than other variants.
"We know that this new variant has been found in our country since the end of June, but in very small percentages," he told VRT. "But it is a variant that we have to keep a close eye on, because it has also appeared in other countries in recent weeks."
Newsweek has contacted the Ter Burg residential care center for further comment.