Germany Assesses Deportation Policy for Migrants In Wake Of Cologne Sex Attacks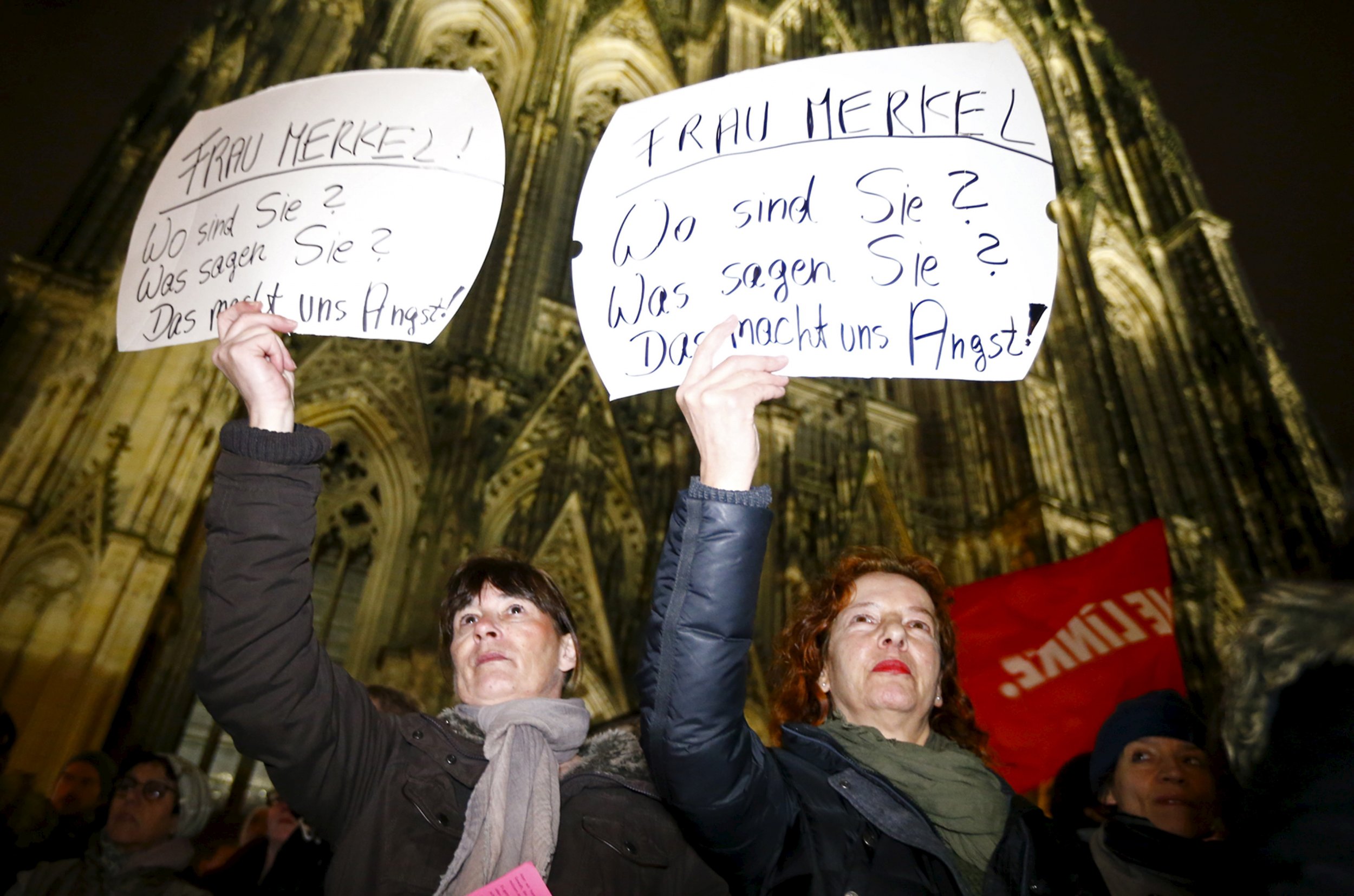 Germany will, on Friday, consider cracking down on migrants who commit crimes in the wake of sex attacks in Cologne, according to reports.
Witnesses say the perpetrators of the attacks on women, which mostly happened around Cologne railway station on New Year's Eve, were of Arab and North African descent, prompting fears that they were part of the influx of refugees to Germany over the past year. So far, at least 121 complaints have been made to police, two alleging rape, according to the BBC.
Some 18 of the 31 suspects so far identified are asylum seekers, International Business Times reports. Reuters, on Friday, reported that the leadership of Chancellor Angela Merkel's party the Christian Democratic Union (CDU) has called for tougher penalties against offending asylum seekers in a draft document seen by the agency.
Vice Chancellor Sigmar Gabriel, leader of CDU coalition partners the Social Democrats (SPD), reportedly said: "Why should German taxpayers pay to imprison foreign criminals?"
"The threat of having to spend time behind bars in their home country is far more of a deterrent than a prison sentence in Germany."
The CDU paper reportedly includes a call for an increased ability to deport criminal asylum seekers. German law only allows for the deportation of refugees who have spent at least three years in prison, according to Deutsche Welle. Merkel has already said that Germany must assess its policy on deportation. Responding to concern about police handling of the attacks, the Chancellor released a statement, the BBC reports. It said:
"These are repugnant criminal acts that a state, that Germany will not accept.
"That's why it is important that everything that happened there will be brought to the table.
"We must examine again and again whether we have already done what is necessary in terms of deportations from Germany, in order to send clear signals to those who are not prepared to abide by our legal order."
Right-wing politicians and anti-immigrant groups have expressed concern over the possibility that some of the alleged criminals might be refugees. German media was initially accused of a "cover up" by social-media users for allegedly failing to report the crime at first. Authorities have warned Germans against making assumptions about the origins of suspects.
Some 1.1 million refugees arrived in Germany last year. The treatment of refugees is fast becoming a toxic issue in German politics, with Merkel and her sister party the Christian Social Union CSU this week engaging in a spat over the possibility of a maximum limit on refugees.