'Sex and the City' Reboot Without Kim Cattrall Irks Samantha Fans
"And I couldn't help but wonder..." could Sex and the City work with Samantha Jones?
News of the Sex and the City reboot has this week been bittersweet for fans, as the cult series revival comes with a price—no Kim Cattrall.
HBO has confirmed that the reboot will be titled And Just Like That... and will see the return of Sarah Jessica Parker, Cynthia Nixon and Kristin Davis reprising their iconic roles as Carrie, Miranda and Charlotte.
Described by HBO Max as a "new chapter" of the hit '90s and '00s show, the 10-episode series will follow Carrie navigating life in her 50s in New York City.
However, as news of the reboot has been met with some skepticism as many fans and TV buffs can't envisage SATC without Cattrall's sex-positive and quippy one-liner presence.
The announcement has sparked a wave of reactions online with fans joking and making memes about the news series without Samantha.
"Honey, if you don't have Samantha, you don't have a show. Everybody knows that," said one Twitter user, adopting the cadence of the beloved character.
"Sex and the City without Samantha is absolutely Orwellian," joked another.
RuPaul's Drag Race star Tatianna added: "Sex and the City without Samantha is not Sex and the City."
Some of the jokes centered around an imagined plotline that Samantha is dead or has been killed by Carrie.
"Yes, I killed Samantha," joked one Twitter user along with the famous image of Carrie writing her column, the show's famous metaphor driven voiceover.
Many joked about replacing Cattrall with other actresses—as one Twitter user joked: "Just have Jane Krakowski play Samantha Jones and never address it on the show, obviously."
While another suggested Tilda Swinton: "Have Tilda Swinton play Samantha."
"I think they should recast Samantha with Leslie Jones," said another.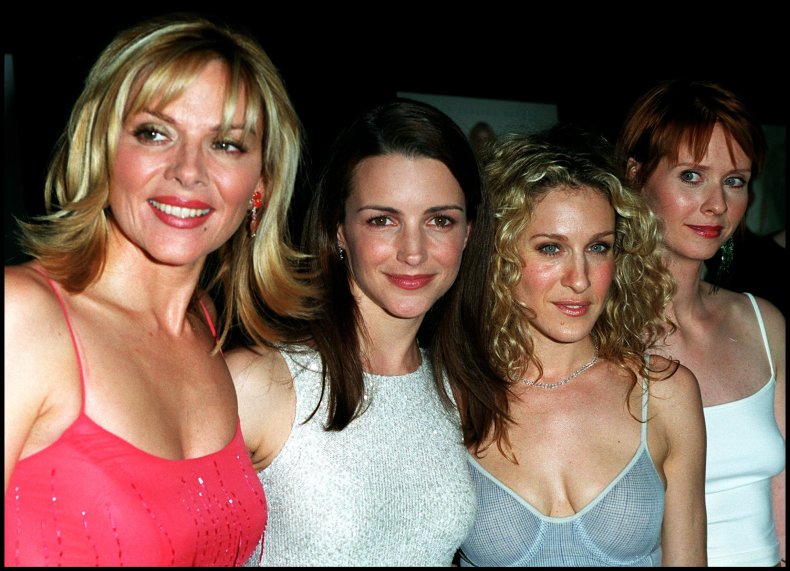 Writer Taffy Brodesser-Akner started a Twitter thread asking fans to respond with some suggested plotlines that explains Samantha's absence.
Some suggestions include "she was a mannequin all along" (a nod to Cattrall's 1987 movie Mannequin) and the heartbreaking: "She died of cancer. It came back. The show opens at her funeral."
Another suggestion is a puppet take on the role: "Samantha will not be absent, the role will be played by a puppet."
Carrie star Parker even replied to say she has "pen and paper "at the ready, implying that the script is not yet written and potentially offering a glimpse of hope that Cattrall may yet come on board the project.
Newsweek has reached out to Cattrall's publicist for comment.