'First Known' North American Sex Doll Brothel Set to Open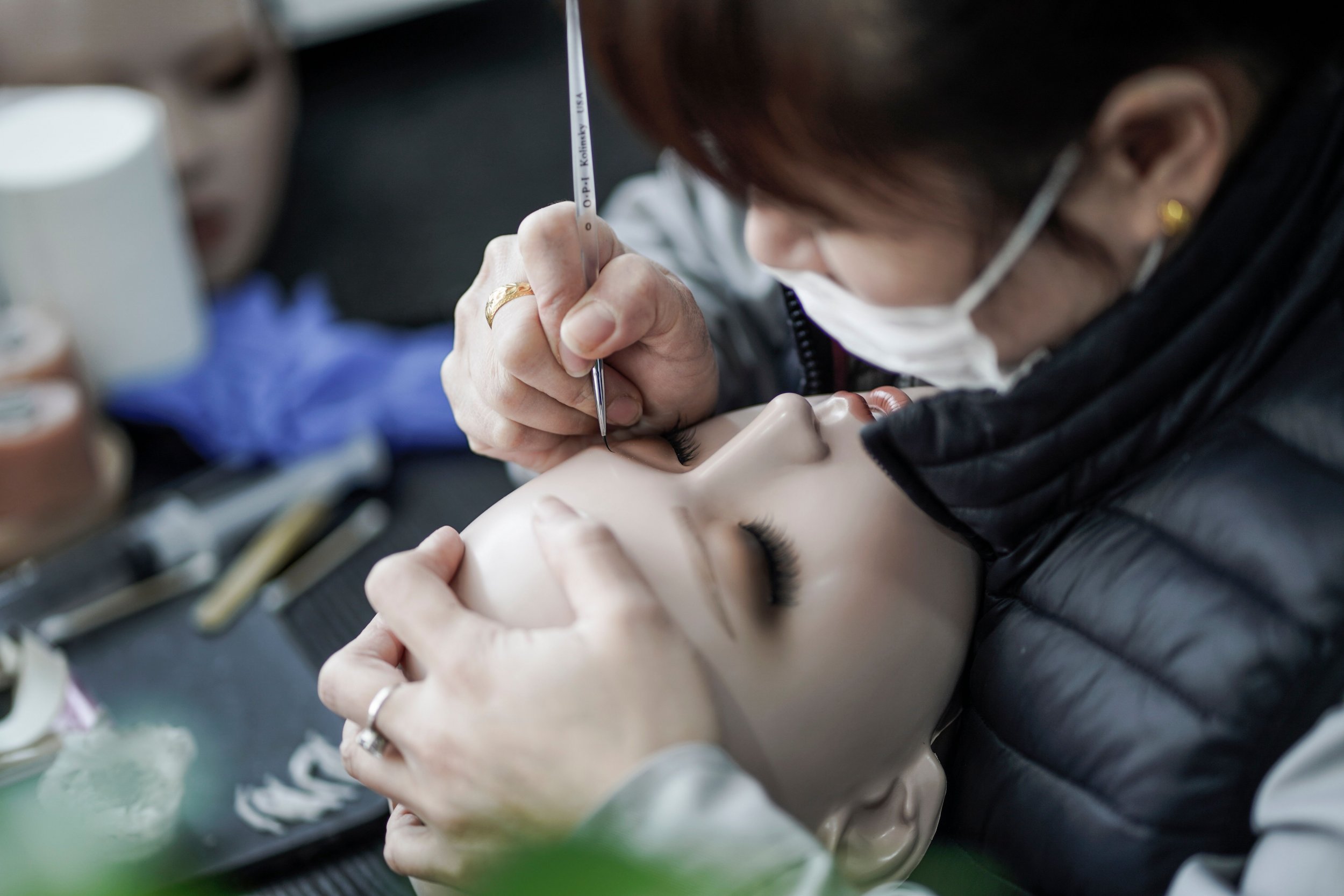 Toronto is perhaps best known for its film festival, its musicians and its disgraced former mayor Rob Ford. But next month it's set to become notorious for something else: a sex doll brothel.
Aura Dolls' website claims the establishment will be "North America's first known 'brothel' that offers sexual services with the world's most beautiful silicone ladies," but rival groups have disputed this claim on Twitter.
Aura Dolls will feature a range of realistic, "thoroughly sanitized" silicone dolls, available from from CAD $80 for a single doll for half an hour, to CAD $960 for four hours with two. "Browse through our selection, and find the girl of your dreams," the website states.
If all goes to plan, Aura Dolls should open its doors in mid-September. Although the City of Toronto licenses adult entertainment businesses, local outlet CityNews reported, actual brothels are illegal. "If a new business sets up shop in Toronto and there is an identified need for municipal regulation, then we will respond as appropriate," Tracey Cook, executive director of Municipal Licensing and Standards said.
The brothel aims to create an anonymous experience, where patrons will probably never interact with another human being, marketing director Claire Lee told CityNews. "We don't have staff there, just a camera. The payment is taken at the beginning, you go into the room, do your time and just leave."
Sex doll brothels have faced controversy recently in Europe. Earlier this year, campaigners in Paris called for the closure of the city's first sex doll "brothel," Xdolls. Brothels are illegal in France, but owners call the business a "games center." Campaigners think it should be officially branded a brothel and shut down.
Communist councilors Nicolas Bonnet Oulaldj and Hervé Bégué issued a statement calling such businesses, "the pinnacle of the dehumanization of the relationship between women and men," the BBC reported.
Lorraine Questiaux of the anti-prostitution group Mouvement du Nid similarly described Xdolls as "a place that makes money from simulating the rape of a woman," adding that "86,000 women are raped in France every year."
Lee, however, argued the dolls offer the opportunity for men to "fulfill their fantasies" without harming others. "We try to focus on the fact that since we have this service, for men who have these dark, violent fantasies, instead of putting out the urge to act aggressively, they can do something like this which is safe for everyone."
But some commentators have argued there isn't enough evidence to suggest sex dolls represent a safe outlet for such aggression. University of Newcastle forensic criminologist Xanthe Mallet argued recently that—rather than protect women and children—similar dolls might empower sex offenders and pedophiles.
Online responses to Toronto's news have been mixed, with some Twitter users praising the establishment and others expressing disgust. "I mean, why not? If men can't get laid, wanna do taboo or wanna keep their marital monogamy, this is for them," wrote one local. Another simply asked Toronto's mayor, "Why are you allowing this?"