'Sexify' on Netflix: What the Cast Have Said About Filming the Show's Sex Scenes
Sexify is currently the second most-watched TV show on Netflix globally. The new Polish Netflix show has been described as a combination of Sex Education and 365 Dni, a Polish movie that was a huge hit for Netflix in 2020, hitting the headlines for its explicit sex scenes.
To achieve Sexify's sex scenes, the production used intimacy coordinators, figures who work on film and TV sets to ensure all the actors feel comfortable while shooting sexual moments.
Though intimacy coordinators have become standard in Hollywood and shows from other countries like Normal People, they are far rarer in Poland.
Speaking to Polish outlet Onet, Monika actor Sandra Drzymalska said (translated from Polish): "The coordinators were very much needed, because I have the most intimate scenes in the series. Thanks to them, I didn't feel any threat....They were such an intermediary between me and the team. Thanks to the coordinators, it is not possible to forcefully exceed an actor's boundaries, there's no one pressuring you by saying, 'you have to do it and that's it.'"
Paulina actor Maria Sobocinska discussed her process when it came to filming sex scenes in an interview with the same outlet.
She said: "It is worth talking to your partner, director or intimacy consultant about the course of a given scene...There are questions and answers, and this certainly sets some limits. Then you can focus on the acting task on set."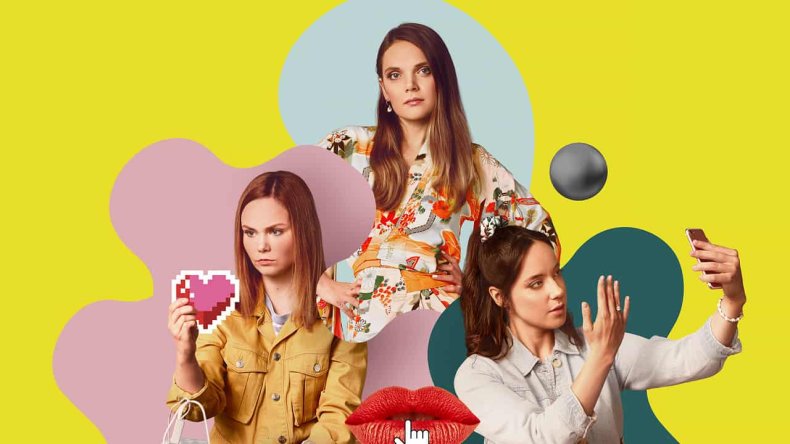 Aleksandra Skraba, who plays Natalia, added: "It was very difficult for me to start working with [intimacy] consultants, but I then came to the sad conclusion that [I felt uncomfortable] because we are not used to security [when filming sex scenes.]"
Sexify director Kalina Alabrudzińska told Onet in a separate interview that an intimacy coordinator was not the only person brought onto the show to make its depiction of female sexuality as real as possible.
They also worked with a Warsaw-based sexologist named Iza Jąderek. Asked why they brought her onto the show, the director said: "Because we, as creators, are also children of this shameful nation and we were aware of our limitations in thinking about sex."
The crew of Sexify took a different approach to sex scenes from 365 Dni. Per its writer Blanka Lipinska, the show did not use an intimacy coordinator, but found a more novel way of making the actors more comfortable with nudity, by also encouraging the crew to take their clothes off. She told Onet last year: "I once read that someone did it and it worked out..."
The first Netflix show to hire an intimacy coordinator was Sex Education, a show that many are comparing to Sexify. That show's showrunner Laurie Nunn told LADBible: "If you have a fight scene on a show you have a fight coordinator, and if you have a dance scene in a show you have a choreographer, and why do we not approach intimacy scenes like that?"
That show's star Asa Butterfield said of this to The Hollywood Reporter: "It was helpful to have someone to talk to if you don't feel comfortable or if you don't necessarily want to bring something up or you're embarrassed...For scenes with Patricia [Allison, who plays Ola on the show]—we met at the end of season one, but we didn't know each other before then—Ita [O'Brien] helped us find our boundaries."
Sexify is streaming now on Netflix.