Shakespeare's First Folio Discovered on Scottish Island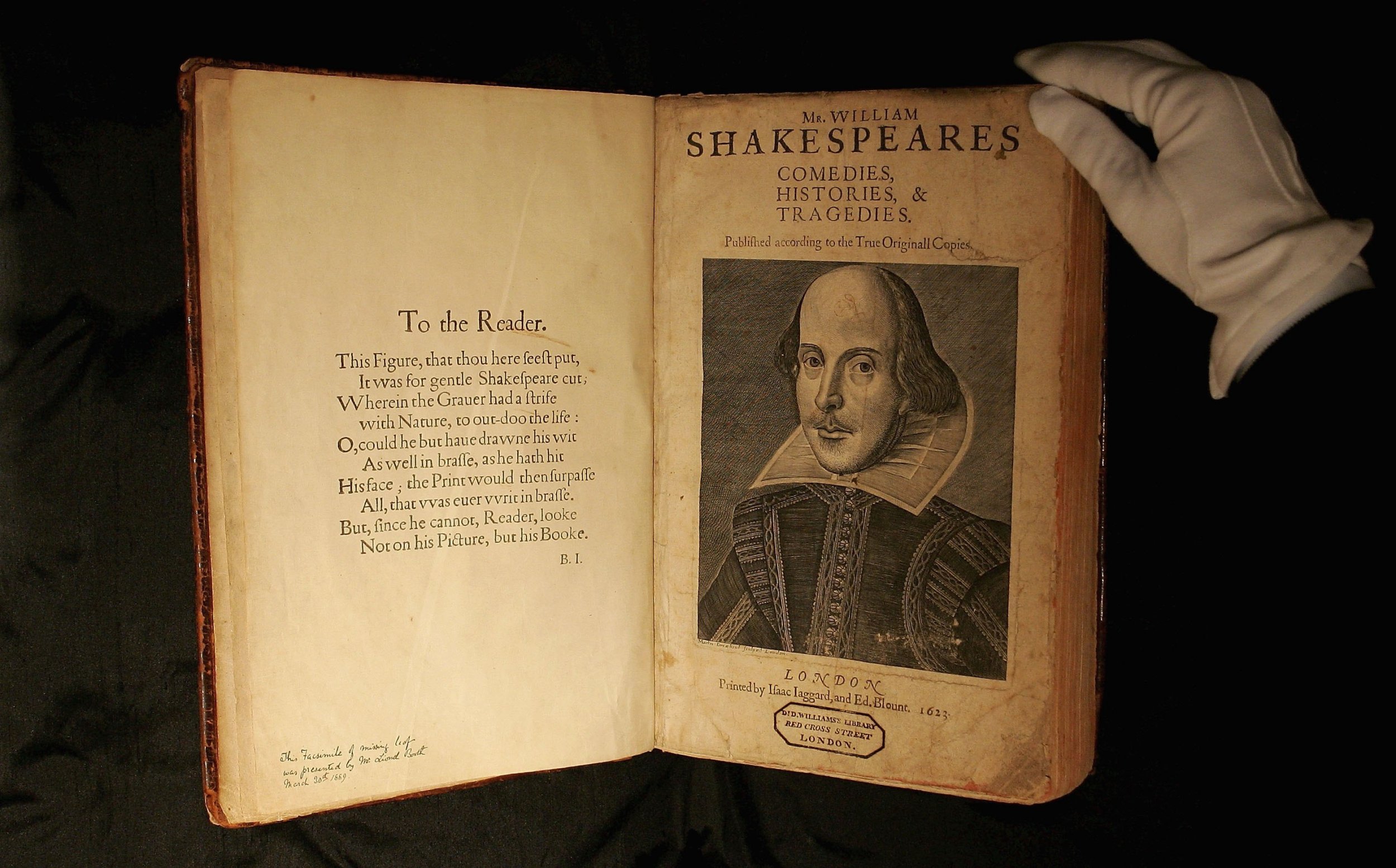 A rare copy of Shakespeare's First Folio, published in 1623, has been found in a stately home on a Scottish island.
The remarkable discovery comes as the 400th anniversary of the Bard's death looms on April 23.
The three-volume folio was found in a library at Mount Stuart House on the Isle of Bute, where it had collected dust for over 100 years.
Emma Smith, who teaches Shakespeare studies at Oxford University, verified its authenticity, though admitted she was somewhat skeptical at first.
"We've found a First Folio that we didn't know existed," she told BBC News.
Shakespeare's First Folio comprises of 36 of his plays—many of which would have been lost had they not been recorded. Without the First Folio there would not be any written copies of some of the playwright's most famous works including Macbeth and Hamlet.
"When we think of Shakespeare we usually think of his plays being performed on stage. But the written word and the First Folio is central to our understanding of Shakespeare," added Smith.
Alice Martin, Mount Stuart House's head of collections, told ITV News: "In terms of literary discoveries, they do not come much bigger than a new First Folio, and we are really excited that this has happened on Bute."
It's thought the rare find first belonged to London literary editor Isaac Reed, who acquired the book in 1786.
It's believed it was sold some time after his death and appears in the catalogue for the Bute library's collection in 1896.
Martin says it is likely to have been purchased by the third Marquess of Bute, a noted collector who died in 1900.
The discovery comes two years after another copy of the First Folio was found in a French library in Saint-Omer, near Calais, in 2014. The book had lain there for 200 years.
Considered one of the most valuable literary works in the world, a copy of the First Folio owned by Oriel College in Oxford sold for £3.5 million in 2003.
The Mount Stuart House copy, meanwhile, go on display at the stately home in an exhibition running from April 7 to October 30.