Two Shark Attacks Recorded at Myrtle Beach in Just One Day
Two swimmers have been attacked by sharks near Myrtle Beach in South Carolina in a single day.
Master Corporal Kevin Larke from Myrtle Beach Police Department said one of the swimmers had sustained a "bad bite" to the forearm in the incidents on Monday, according to MyrtleBeachSC News.
Further details about the swimmers have not been released. It is not yet known if the same shark was responsible for both attacks.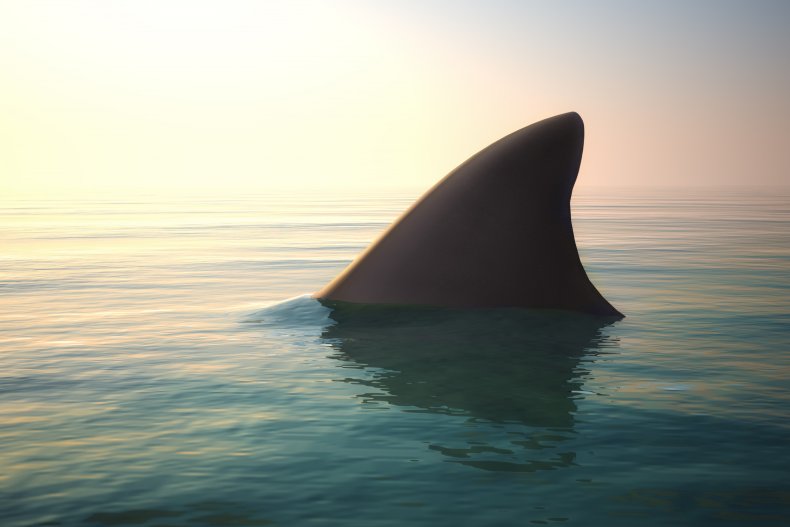 Before August 15, Myrtle Beach had recorded one other shark attack this year, in late June.
The two incidents on Myrtle Beach take South Carolina's total for 2022 to four. The state also recorded four shark attacks in 2021, but only one attack in 2020.
The risk of an unprovoked shark bite is extremely low, especially given the huge number of people swimming and surfing on the coasts. South Carolina has only recorded 116 unprovoked shark attacks since 1900, according to the website Shark Attack Data. Nine of those attacks proved fatal, with the most recent death in 2005.
In the U.S., you are more likely to die in a bike accident than in a shark attack, according to the International Shark Attack Files at the Florida Museum of Natural History.
The species involved in the Myrtle Beach attacks are not known, but many types of shark can be found off the South Carolina coast.
According to the South Carolina Department of Natural Resources, acoustic receiver data in the state's waters has detected 12 species, including great whites, sand tiger sharks, bull sharks, tiger sharks, lemon sharks, blacktip sharks and hammerheads. Tiger sharks made up 45 percent of the transmitter days of data collected for large coastal shark species.
Great white sharks have also been pinged off the coast of South Carolina in the past few weeks. Breton, a 13-foot great white, was pinged approximately 60 miles from Myrtle Beach on August 2.
Great white sharks follow seasonal migration patterns, swimming from Canada and New England at the height of summer and down to Florida in the winter months, so it's normal for them to be passing by South Carolina at this time of year.
Despite the low risks, the Florida Museum advises beachgoers to swim with a buddy close to shore. They should avoid swimming at dawn or dusk, or near to where people are fishing, to minimize the risk of a shark attack.
If a shark approaches, the museum says swimmers should maintain eye contact with the animal, slowly move away and, if possible, exit the water.