Sharon Osbourne Exits as Weatherman Takes Piers Morgan's Seat
Talk panelist Sharon Osbourne has left the daytime discussion show The Talk after former co-hosts' accused her of racism following her defense of Good Morning Britain co-host Piers Morgan.
Morgan was himself accused of racism after he called Meghan Markle, the Duchess of Sussex, a liar following her March 7 interview with Oprah Winfrey. In the interview, Markle accused the British royal family of racist behavior and said that she herself had felt suicidal during her time among them. Morgan dismissed her suicidal feelings as a lie.
After calling Markle a liar, Morgan walked off the set of Good Morning Britain and later quit the ITV program. Numerous viewers accused his comments of being racist.
On March 7, Osbourne defended Morgan on Twitter, writing, "@piersmorgan I am with you. I stand by you. People forget that you're paid for your opinion and that you're just speaking your truth."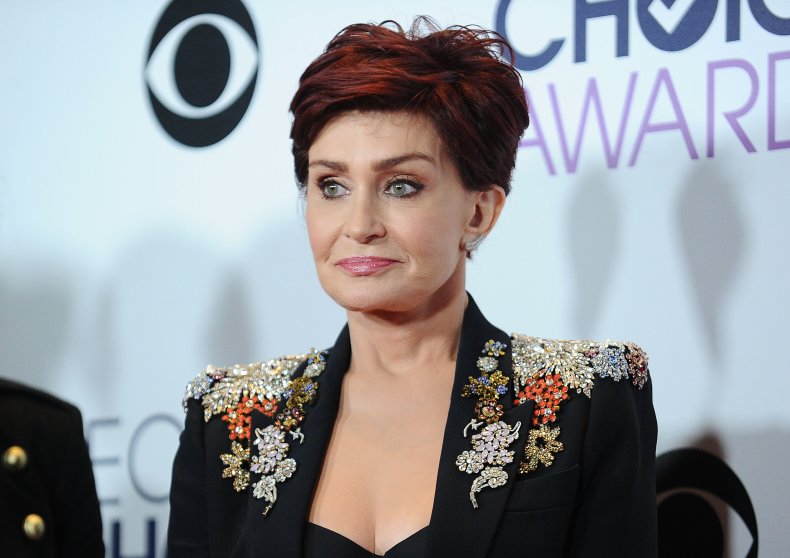 Then, on the March 10 episode of The Talk, Osbourne complained about being accused of racism for defending Morgan. She rhetorically asked how anyone could possibly consider her a racist. She then implored her Black co-host Sheryl Underwood to "educate" her about what Morgan had specifically said that was racist.
Underwood told Osbourne, "It is not the exact words of racism, it's the implication and the reaction to it. To not want to address that because she is a Black woman and to try to dismiss it or to make it seem less than what it is. That's what makes it racist."
A clip of Underwood and Osbourne's exchange on Twitter has been viewed more than 1.5 million times.
Barely a week after that episode, journalist Yashar Ali wrote an expose with multiple sources—including Osbourne's former co-hosts Leah Remini and Holly Robinson Peete—accusing Osbourne of making racist and homophobic comments behind the scenes.
Among the accusations, Osbourne allegedly called her Chinese-American co-host Julie Chen "wonton" and "slanty eyes." She also allegedly called her out lesbian co-host Sara Gilbert a "p*ssy licker" and "fish eater." Peete claimed that Osbourne had said she was "too ghetto" for The Talk.
Osbourne and her publicist Howard Bragman dismissed the accusations as untrue.
A statement from The Talk released Friday said that Osbourne decided to leave the show after the March 10 broadcast.
"As part of our review," the statement said, "we concluded that Sharon's behavior toward her co-hosts during the March 10 episode did not align with our values for a respectful workplace."
The statement said that the episode's discussion was neither orchestrated by the show's network executives nor did it blindside any of The Talk's hosts. Saying that the episode had upset the show's co-hosts and home viewers, the show's executives pledged to provide "workshops, listening sessions and training about equity, inclusion and cultural awareness for the hosts, producers and crew."
"Going forward, we are identifying plans to enhance the producing staff and producing procedures to better serve the hosts, the production and, ultimately, our viewers," the statement concluded.
Since Morgan's departure from Good Morning Britain, he has been occasionally replaced by Alex Beresford, the show's weatherman. While the show has had rotating guests to fill in for Morgan since his departure, none have been named as the former host's permanent replacement.
Newsweek contacted Morgan and Osbourne's representatives for comment.