Sharon Osbourne Is Quitting U.S. Over L.A. Crime: 'Not the Safest Place'
Sharon Osbourne has revealed she is quitting the U.S. and returning to her native U.K. due to the crime rate in Los Angeles.
Osbourne, who turns 70 on Sunday, and her rocker husband Ozzy Osbourne, shared in separate interviews earlier this year that they plan to permanently return to their country estate in Buckinghamshire, England, in 2023.
The move will mark the end of a chapter that saw the debut of their MTV classic reality show The Osbournes back in 2002 and has seen the pair, and their children Kelly Osbourne and Jack Osbourne, become household names.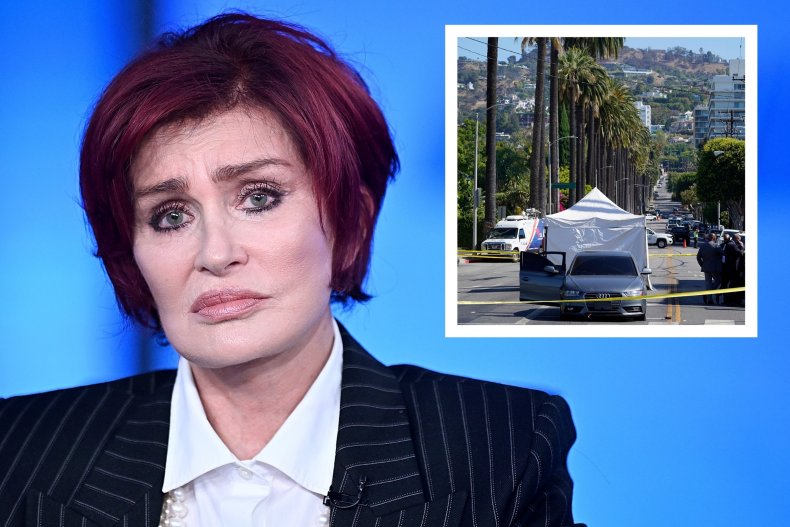 However, Sharon Osbourne, who recently released the four-part documentary To Hell and Back, told Newsweek that growing fears for her family's safety have solidified the decision quit life in the sun-kissed Golden State.
"Getting older, I want to have a life where I can wake up in the morning, and not feel afraid or not go to bed at night, feeling a little afraid that I have to have security guards, and all of that s***. I just want a peaceful life," she said.
"Unfortunately, in L.A., it's not the safest place in the world to live," the former The Talk panelist went on. "Look at the crime rate here. The crime rate is unbelievably bad here. And it's so bad with the homeless.
"You know, L.A. right now isn't what it was. And I know you're gonna say to me, nothing stays the same. It doesn't. But it's gone completely the other direction. It is not what it was.
"[When I first moved here] everybody was so friendly. It was beautiful everywhere. And it was just the best clubs, the best food. It was just everything you could ever want was here, the beaches. And it's just not that vibe anymore. That vibe has gone."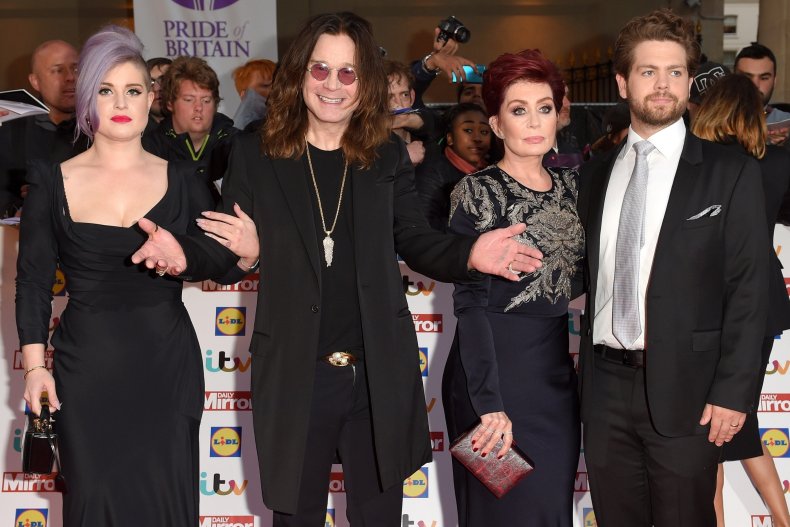 "And I'm not saying this about the whole of America," she added. "It's just that the crime in L.A. right now is too much for me. I don't want to recheck and recheck every door before I go to bed. I don't want that feeling anymore."
"It's not like we're not coming back here," Sharon Osbourne noted. "We'll be back a lot. But it'll just be somewhere where I can, you know, just feel safe and have some air."
According to a Los Angeles Times report in March, while homicide rates in Los Angeles have not reached the heights of the 1990s, the numbers hit 397 in 2021—the highest figures in more than a decade and a 50 percent jump from 2019.
Citing Los Angeles Police Department Chief Michael Moore, the Times stated that robberies involving firearms had increased by 57 percent from 2020 and 60 percent from 2019, with hundreds more incidents reported this year than last. Compared to March 2020, vehicle thefts were up nearly 44 percent at the time of the article being published.
"Even the laws here have changed," Sharon Osbourne told Newsweek. "You know, if you steal something... You can go in and steal anything under $1,000 and you're fine. Take it home. Enjoy it. It's like, what? There's no jail, there's no repercussions for people. And it's like, I don't get it. Maybe it's because I'm too f****** old."
California's Proposition 47, which was passed in 2014, reclassified felony thefts as misdemeanors when the goods taken total less than $950. It has led to the widespread erroneous view that it allows shoplifting and petty theft to go unprosecuted.
Despite her feelings about crime in Los Angeles, Sharon Osbourne told Newsweek that she will, "of course," miss so much about the U.S., after calling it home for more than two decades.
"I mean, America has been unbelievably kind to my family—unbelievably kind," she said. "They've always adored my husband. But, you know what, they took my children on too, and I will never forget that. They have been amazing to us."
With Ozzy Osbourne, 73, battling Parkinson's disease, the move will also allow the rocker to settle into a quieter life in the palatial property the family has reportedly renovated for improved accessibility.
"We've always had that house," Sharon Osbourne said. "We never let it go. But you know, it's just like a ghost house right now, because nobody's lived in it for years. But you know, [Ozzy] can get the same quality of healthcare and he'll be fine. He will. He's doing great. He's doing really, really well.
"And he's looking forward [to the move]. He's not spent time in England. He was over there for five days doing the Commonwealth Games, performing at the closure of it. And that's the first five days he's had there in years. Oh, wow. I mean, it's been so long since he's been there, but I just, you know, I miss it. I miss everything about it. I miss the food!"
Sharon Osbourne: To Hell and Back is currently streaming on Fox Nation.