Sharon Stone has waded into the Joe Rogan and Spotify debate and has labeled the controversial podcast host an "a******."
The Basic Instinct actress, 63, did not hold back when asked her thoughts on the criticism The Joe Rogan Experience is facing since Neil Young and Joni Mitchell have pulled their music from the streaming platform in protest of what has been widely criticized as COVID-19 misinformation on the podcast.
Spotify announced that they will be placing "content advisory" warnings on podcast episodes about the virus.
"I just want to say COVID is not an opinion-based situation and Mr. Rogan thinking that his opinion or a disclaimer for the lives that he personally has affected and caused losses of, it's not an opinion," Stone told TMZ.
"Mr. Rogan is risking people's lives with his idiocy and his professing that his thoughts about COVID are opinions, they aren't opinions."
The actress was asked about the disclaimers that Spotify is going to place on certain podcast episodes and responded to say: "He should put a disclaimer that he's an a**hole and that his behavior is dangerous."
"COVID is not an opinion-based situation," she said, and accused Rogan of "risking people's lives with his idiocy."
Newsweek has reached out to Rogan's representatives for comment.
On Friday, Stone told her Twitter followers that she was deleting her Spotify account in solidarity with Neil Young.
"I'm w @Neilyoung cancel my @Spotify accounts in the name of Truth," she tweeted.
Stone also pointed out her experience working in infectious diseases and is well-known for her humanitarian work in the fight against AIDS.
"I'm an infectious disease worker who has won the Nobel Peace Summit Award for my work in infectious disease, Harvard awards, Einstein awards, these type of things, and I worked with Dr. [Anthony] Fauci for decades," Stone told the outlet.
"I think the people can say whatever they want to say, all I can say is that what I'm saying comes from my experience of working in overcrowded laboratories with people who risk their lives to save other people's lives."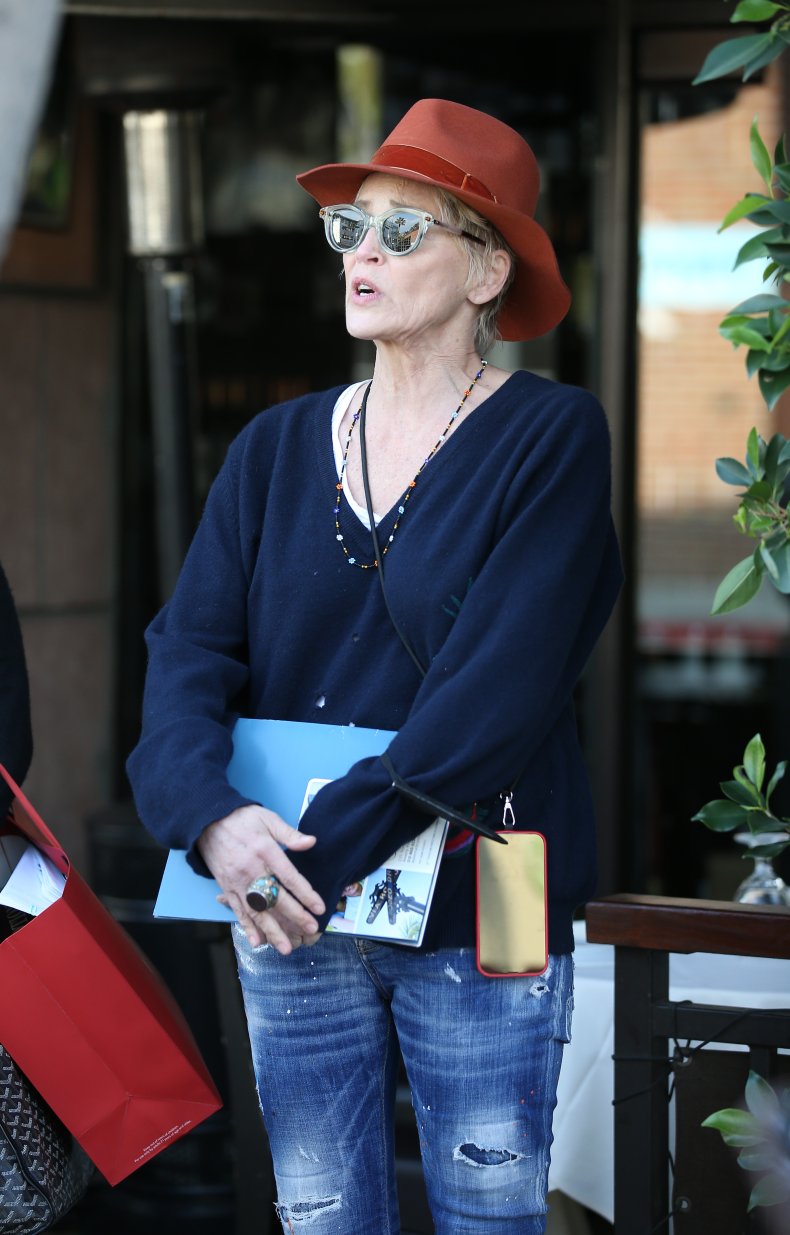 Stone continued: "My opinions come from standing in hospitals with people with children dying of AIDS while I explain to their parents how heartbroken I am that they're going to lose their infant or their child or their teenager or their sister or their brother or their mother or their father.
"I've stood by the time that the bedsides of dying people for the last 25 years, I don't know how many of these people's opinions come with fact-based experience."
Stone's younger sister, Kelly Stone Singer, was also hospitalized after she contracted the virus in 2020.
Rogan is one of the most famous podcast hosts in the world, with his show drawing in an estimated 11 million listeners per episode following his reported $100 million deal with Spotify.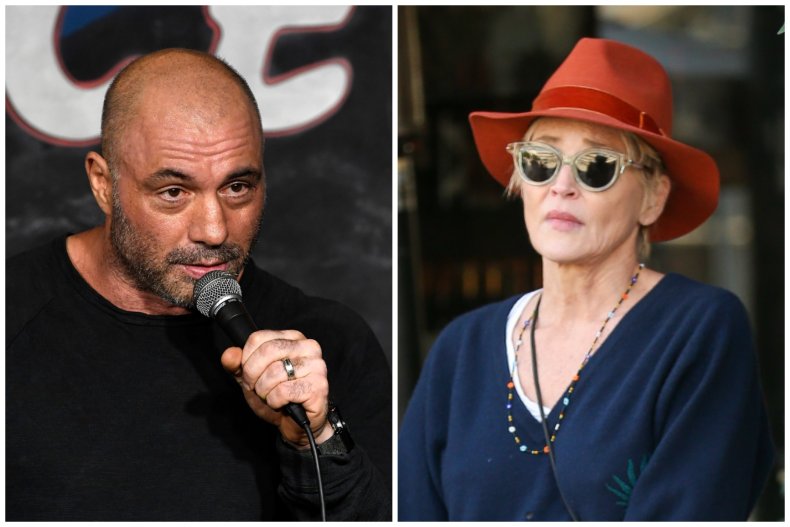 In a statement posted to Instagram on Sunday, Rogan apologized and said: "I'm not trying to promote misinformation, I'm not trying to be controversial. I've never tried to do anything with this podcast other than just talk to people and have interesting conversations."
He added that he would "do my best to make sure I've researched these topics" and "try harder to get people with differing opinions" on his show.