Multiple states in the U.S. have issued shelter in place orders to delay the spread of the coronavirus. The shelter in place orders vary by state but typically require people to stay at home, excluding essential reasons such as grocery shopping or collecting medical supplies.
However, some countries, including Italy and Spain, have implemented much stricter lockdowns, which have resulted in people getting fined or arrested for leaving the house without a valid reason. But what is the difference between a shelter in place order and a lockdown?
What is shelter in place?
A shelter in place order tells people to stay at home. While the phrases "shelter in place" and "stay at home" can mean two different things, they are being used interchangeably by officials right now, and effectively mean the same thing in practice.
In the context of delaying the spread of the coronavirus, the order asks people to shelter at their place of residence and to only leave their homes to perform essential tasks, such as getting food or medical supplies. Many states in the U.S. have issued shelter in place or stay at home orders.
A lockdown is a much stricter order, which could involve not being able to leave a certain area or having a curfew. In Italy, people are allowed to leave their homes for essentials, but there is a 6 p.m. curfew in place. In Spain, a lockdown meant that people caught leaving their homes without a valid reason were fined or arrested.
Other lockdowns include travel restrictions. Some countries are banning visitors from countries with a high number of cases of the coronavirus.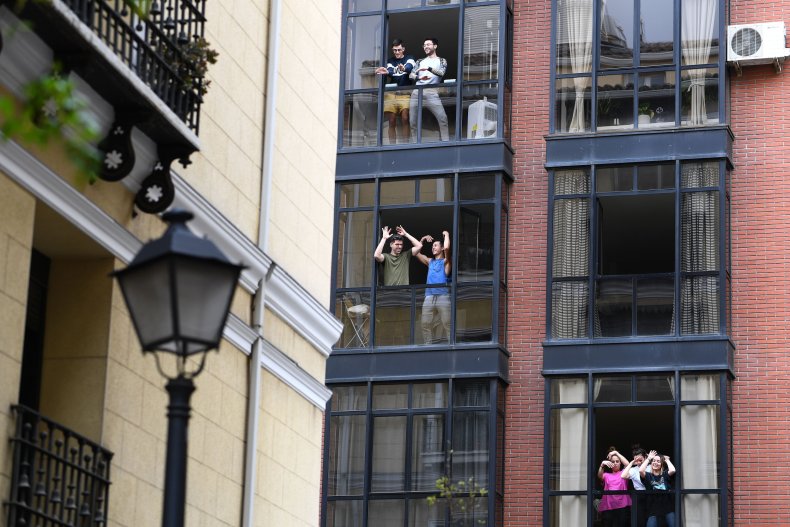 Which states are on lockdown due to coronavirus?
The following states have all implemented some form of shelter in place or stay at home order, though the rules vary by state.
California
Connecticut
Delaware
Florida
Illinois
Indiana
Louisiana
Maryland
Massachusetts
Michigan
Nevada
New Jersey
New Mexico
New York
Ohio
Oregon
Pennsylvania
Rhode Island
Texas
West Virginia
Wisconsin
The shelter in place order in California means that while gas stations, pharmacies, banks, laundromats, laundry services, and essential state and local government functions will remain open, dine-in restaurants, bars, nightclubs, entertainment venues, gyms, fitness studios, convention centers, hair and nail salons will be closed.
California residents can only leave their homes if they are an essential worker attending their job, or to access essential services.
In Ohio, the shelter in place order is similar and states that if people do leave their homes, they must stay six feet away from other people. Ohio residents can still visit public parks and go walking, running, and cycling, but children's playgrounds will be closed.
Illinois has also implemented a stay at home order, only permitting its residents to leave to access essential services. The stay at home order in Illinois will be in effect until at least April 7, and Illinois Governor J.B. Pritzker said the authorities would only become involved in enforcing the order as a last resort.