Shinji Mikami is open-minded about Capcom's leaked remake of Resident Evil 4 and thinks that his game could be improved in a major way. The legendary director and producer recently spoke to Newsweek about this in an exclusive interview.
No one has left a bigger mark on the world of survival horror than Mikami. In fact, that term was actually coined in the marketing materials of his directorial debut Resident Evil, a watershed release for the PlayStation system that not only defined an entire genre, but also the console generation itself.
The 56-year-old is far from a one-trick pony of course, and has mixed things up throughout his illustrious career. He famously worked on the SNES version of Disney's Aladdin, directed the frenetic shooter Vanquish and offered his guidance for the hack-and-slash adventure Onimusha: Warlords.
Yet despite his varied experience, he confesses to often feeling like he is pigeonholed as a horror creator. It's for this reason that he eventually left Capcom (where he produced many of his most iconic works) to form his own development studio, Tango Gameworks.
Via a translator, Mikami told Newsweek all about this: "At that time [in 2010], there were a lot of other development studios being established by famous people, like Kojima-san, and I saw plenty of young creators out there who needed a place to realize their visions. When I created Tango Gameworks, I thought that it was probably best for me to step aside from directing, so that I could give those younger people a chance.
"We made The Evil Within first and, because of my attachment, people naturally assumed that we were a team that specialized only in horror. But we've been able to pivot away from that and change the vector of our path. At Tango, people can create new and different [experiments], which is something that other AAA companies do not allow."
Indeed, Tango's next game is GhostWire: Tokyo, which has a creepy aesthetic and a supernatural plot but is decidedly not a horror title. Rather, it is an open-world action experience that happens to feature otherworldly spirits and demons.
In the words of Producer Masato Kimura: "Due to the themes that we are dealing with, GhostWire:Tokyo has turned out having a visual quality that may resemble horror, but it is not a horror game."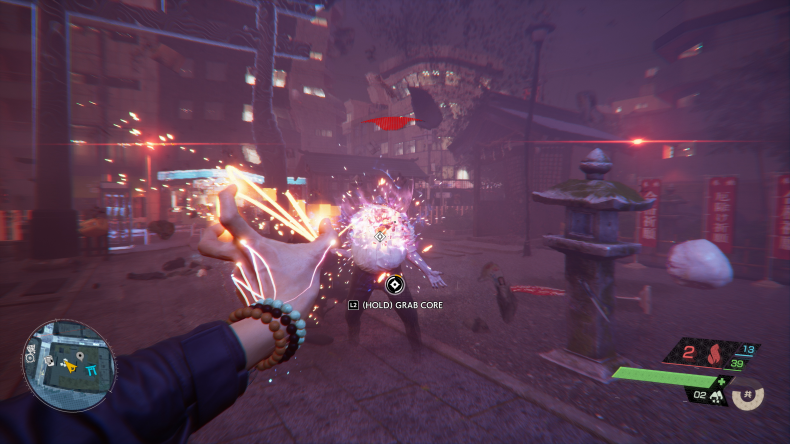 Shinji Mikami Is Looking Forward to the 'Resident Evil 4' Remake
While Mikami considers his days as a horror storyteller to be behind him, that doesn't change the fact that he is still best known for his output in that genre. After all, he directed classics like the original Resident Evil and its superlative GameCube update, as well as Dino Crisis and The Evil Within.
His crowning achievement is surely Resident Evil 4, a game that is so beloved across the globe that it has now been released on over a dozen platforms (including the PS2, the Wii, the Nintendo Switch, iOS and, most recently, Oculus Rift).
Its influence cannot be overstated, given that the title effectively pioneered over-the-shoulder shooting mechanics, perfected the use of quick-time events, and even introduced an element of dismemberment with its Regenerador enemies.
Yet despite its unparalleled legacy, Mikami believes that there is room for improvement. When asked what he thinks about Capcom's rumoured remake of the game, he said: "If it's a question of whether I want to see it or not [I] think I do. I just hope that they make the story better."
This admission might be surprising to fans, given that Resident Evil 4 is often regarded as the series' finest hour. The narrative is certainly a little goofy — featuring a plot about kidnapping the president's daughter, an extended sequence in which you battle a diminutive castellan dressed like Napoleon, and some of the cheesiest one-liners you'll ever hear — but that's generally considered to be part of the fun.
In fact, notable critics like Stephanie Sterling and Ben "Yahtzee" Croshaw have even identified this campy silliness as one of the game's biggest strengths.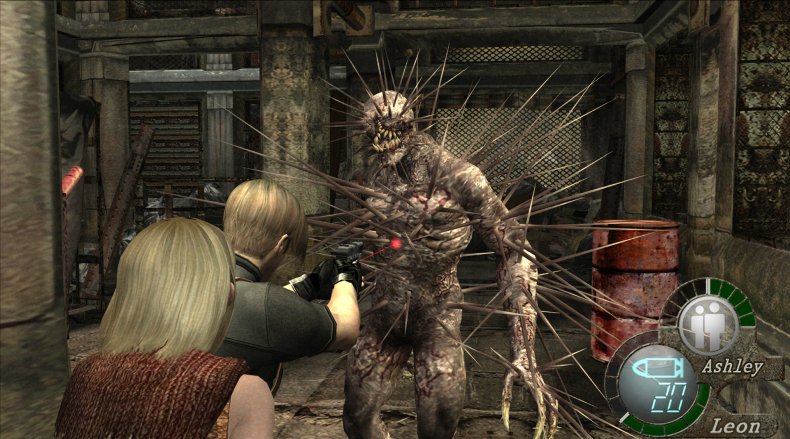 Mikami isn't so fond of the trashy writing though. He continued: "The game itself is close to perfect, but we only had two and a half weeks to make that story and so I have a different view. There just wasn't enough time to make it good and the people I wanted to work on it declined because of that restriction."
Mikami explained that he would normally need at least 6 months to craft a satisfactory narrative, and so he just had to settle on the final draft for Resident Evil 4. He did express confidence in Capcom though, and endorsed the idea of a remake.
Reflecting on how the publisher has handled his legacy since he exited in 2006, Mikami said: "Every time that they rerelease the old Resident Evil 4, something new has been applied to it and it's given some polish. I think they're doing a really good job."
He also claims to be a fan of the newer instalments, like Resident Evil 7: Biohazard and Village, which took the series in a radical, scarier new direction. About these, he said: "They have been really good at evolving that franchise and making sure that it adjusts to the market. That's a great thing."
In short, he doesn't seem to be overly protective of the franchise he birthed and has an open mind about its future. Even when it comes to remaking what many consider to be his masterpiece.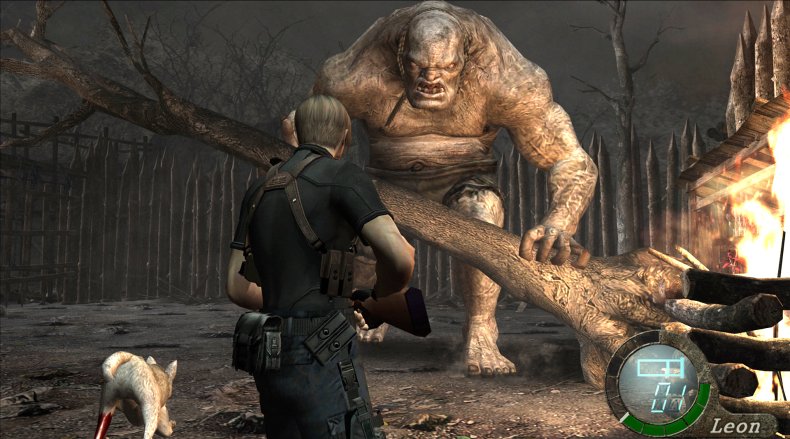 Shinji Mikami Has No Time for the 'Resident Evil' Movies
While the new games and the prospective Resident Evil 4 remake seem to have Mikami's blessing, he conversely doesn't have any interest in the Hollywood adaptations of his work.
Granted the original series, which was mostly directed by Paul W. S. Anderson, had vanishingly little to do with the source material. As such, you can understand why it might be a point of contention for the original creator.
Yet 2021's Welcome to Raccoon City reboot attempted to be more faithful to the games and even included some deep-cut references to characters like Lisa Trevor.
Fans have long speculated about whether Mikami likes the movies, or if he secretly disowns them. Unfortunately, they will have to continue wondering as, when Newsweek asked for his opinion on the matter, he just said: "I haven't been watching them at all."
Shinji Mikami is currently producing GhostwireTokyo. The game will be released on PS5 and PC on Friday, March 25, 2022.