Sidney Powell Claims All Votes Go to a Secret Server So People Can Manipulate Them
Sidney Powell, a voter fraud conspiracy theorist and former attorney for Donald Trump's re-election campaign, has said that all votes in elections that use voting machines are directed to a secret server where people can manipulate them.
"What I think really has to be discovered is that there is a secret server that all the votes go to where they manipulate the heck out of it," Powell said in an interview with The Ledger Report. Her interview covered her oft-repeated and baseless claims that voting machines helped fraudulently "steal" the 2020 presidential election from former President Donald Trump.
"We need to know where their servers are and what they're doing with them, and we need the data from them and we need the data from the machines," she continued. "But they're going as fast as they can, right now, everywhere they can to completely revamp the machines with new software that erases everything that shows what they did."
The Ledger Report is an online broadcast hosted by Graham Ledger, a political commentator from the far-right One America News Network.
During her interview with Ledger, Powell claimed that the U.S. Army had issued a grant to a New Jersey university to develop an algorithm that would weigh votes to help predetermine the outcome of an election.
Additionally, she claimed that the Department of Defense had a patent with the National Institutes of Health "to inject false voter identifications and votes into our voting system and allow remote access enough central server."
"That is the recipe for disaster that we have today," Powell said.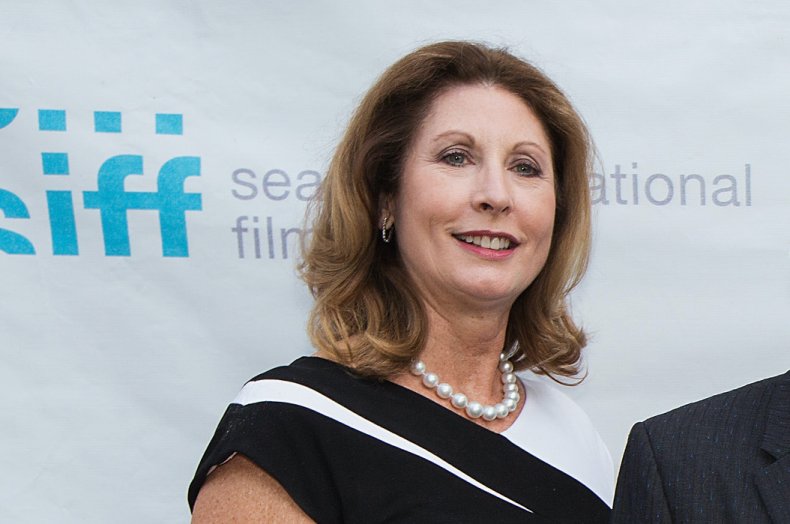 Powell is currently being sued for $1.3 billion in a defamation case filed by Dominion Voting Systems. She claimed that corrupt election officials, including Republicans, used the company's voting machines to switch Trump votes to Biden votes.
On November 21, Powell appeared on the right-wing conservative network Newsmax, claiming she had evidence that 7 million votes were fraudulently cast for Biden's benefit. She also accused Georgia's top Republican election officials of accepting bribes to participate in the alleged vote-switching scheme.
By November 22, Trump's re-election campaign said Powell no longer had a formal role as a campaign attorney.
Powell claimed in a September 21 Newsmax interview that Democrats in Georgia had murdered people to cover up the state's election fraud.
"They are willing to kill people à la Kelly Loeffler's aide in Georgia, who was suddenly blown up in his car on the way to a rally for her," Powell said.
Her comment referred to the December 4, 2020 death of Harrison Deal. Deal, 20, was killed in a three-car accident while driving to a campaign event featuring his boss, then-Senator Kelly Loeffler, as well as Georgia Governor Brian Kemp and Vice President Mike Pence.
Trump's former attorney general and head of U.S. cybersecurity infrastructure have both said there's no evidence that the 2020 election was stolen. Numerous state election audits have uncovered no proof of fraud.
Newsweek contacted Dominion Voting Systems for comment but did not hear back before publication.