Former Trump lawyer Sidney Powell, facing a defamation lawsuit about false claims of voter fraud, asked a federal appeals court to reverse sanctions levied against her because conspiracy theories she shared could "be true."
A federal judge in Michigan referred Powell and eight of her fellow attorneys to face sanctions and possible disbarment over their efforts to overturn the 2020 election results. Powell alleged that widespread voter fraud ensured President Joe Biden's victory over former President Donald Trump in Michigan and other states.
Powell and her team claimed that election workers did not allow Republican poll observers in Detroit, and said election workers forged and altered ballots and counted defective ballots. To offset the alleged fraud, counsel asked the court to decertify Michigan's results or certify them for Trump.
U.S. District Judge Linda Parker called the initial fraud case "a historic and profound abuse of the judicial process" with the intention of "deceiving a federal court and the American people" with "unsupported factual assertions...conjecture and speculation."
Now in a 97-page appeal, obtained by Law and Crime, Powell and her co-counsel, who are indignant over their portrayal as "overwrought, dangerous lunatics" are asking for the sanctions to be overturned.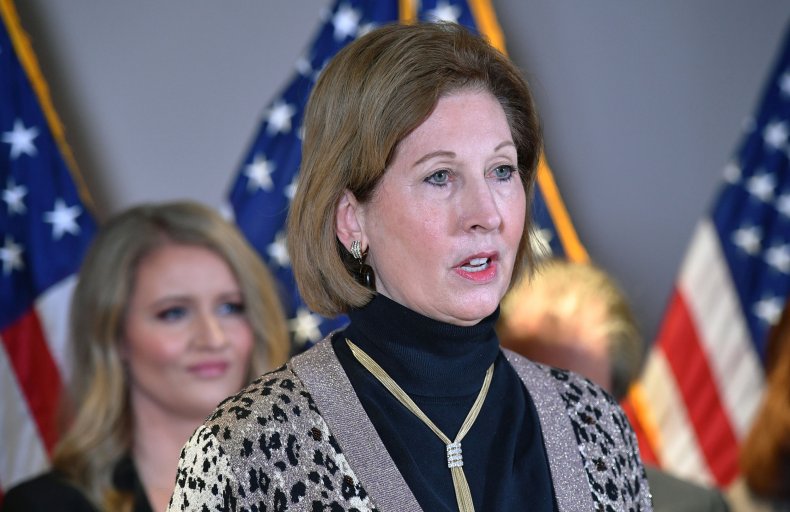 "But prior and subsequent lawsuits have pointed to very similar problems. And dozens of laws have been enacted by state legislatures in response to concerns similar to those raised in the complaint. Millions of Americans believe the central contentions of the complaint to be true, and perhaps they are," the filing says.
In addition, the appeal accuses the district court of abusing its discretion by giving Powell and the other counsel the maximum possible sanctions over "an argument it dislikes."
Powell's counsel says the court's decision was one-sided and did not cite those who disagreed with the court's personal opinion on voter fraud.
"The District Court evidently does not think much of the millions of Americans, hundreds of legislators, and dozens of affiants in this case who share Plaintiffs' concerns about election integrity," the appeal states.
Powell also faces a $1.3 billion defamation lawsuit filed by Dominion Voting Systems after claiming that corrupt election officials used the company's voting machines to switch Trump votes to Biden votes.
Powell's defense attorney Stefanie Lambert Junttila argued that "based on case law, Ms. Powell's statements are not legally considered 'fact' and that her statements were purely her opinion.
"No reasonable person would conclude that the statements were truly statements of fact," Junttila wrote, in reference to Powell's election fraud remarks. "Powell's statements would not be actionable for defamation because she disclosed the underlying facts supporting her statements, and her statements were legally opinion."