Hackers Target Anti-Abortion States, Plan Attacks on 'Pro-Life Entities'
A hacking group that has targeted anti-abortion states by releasing troves of government data has said more cyberattacks are coming.
On Saturday the group, known as SiegedSec, posted between seven and eight gigabytes of data online that it says was retrieved from the government servers of Kentucky and Arkansas—states that have both passed restrictive abortion bans in the wake of the Supreme Court's controversial overturning of Roe v. Wade last week.
SiegedSec said it had accessed the government data in a Telegram post, which included screenshots of what appeared to be lines of addresses and a scanned copy of a financial form with personally identifiable information on it.
"Like many, we are also pro-choice, one shouldn't be denied access to abortion," SiegedSec wrote in the same post.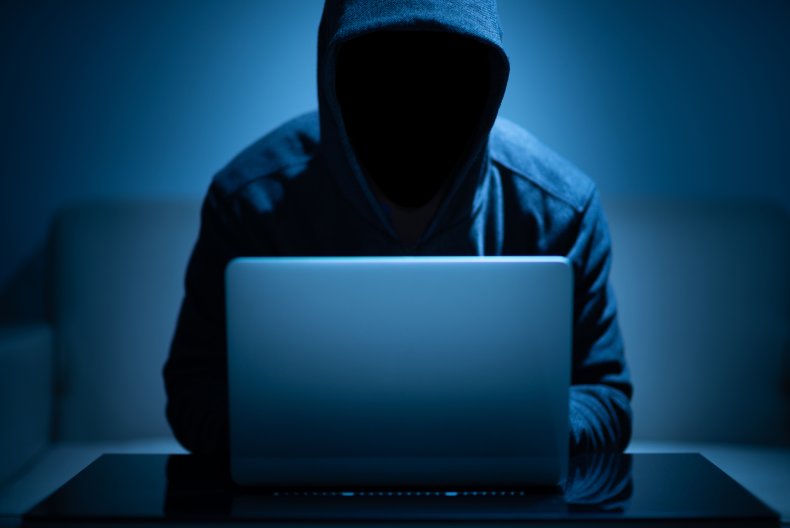 "As added pressure to the U.S. government, we have leaked many internal documents and files retrieved from Kentucky's and Arkansas' government server. These docs have plenty of employee PII [personally identifiable information] and lots more.
"The attacks will continue! Our main targets are any pro-life entities, including government servers of the states with anti-abortion laws. Keep protesting, keep yourself safe, f*** the government."
After the Supreme Court overturned the decades-old Roe v. Wade precedent that provided a federal protection to the right to abortion in the U.S., Arkansas implemented a strict abortion ban making the procedure illegal in all cases unless the mother's life is at risk. There is no exception for cases of rape or incest. Doctors who do not comply with the law face a fine of up to $100,000 and/or 10 years in prison.
A similar law is also in place in Kentucky, where abortions are banned in all cases including rape, incest or a pregnant minor, unless the mother's life is at risk.
SiegedSec appears to be a relatively new hacking group that was first noticed days before Russia's invasion of Ukraine in February this year, according to dark web analysis company DarkOwl.
Since its formation SiegedSec says it has compromised over 100 websites, with the hackers often crudely defacing sites, DarkOwl states. Several thousand LinkedIn profiles also appear to have been accessed.
In addition, there is evidence that the group has leaked information from at least 30 companies, many of which are relatively small businesses dotted across the globe.
Prior to the state leaks reported above, DarkOwl had described SiegedSec as "a fairly small-scale operation flying under the radar" that "has the potential to evolve into a high-consequential cyber threat." The state leaks may indicate the group is moving in this direction.
They come as abortion rights protests spread across the U.S. in the wake of the Supreme Court's decision. In Arizona several arrests were made as a crowd of an estimated 7,000-8,000 people gathered at the state capitol building.