Siegfried and Roy's Las Vegas Home Faces Demolition
Plans to demolish the former home of legendary entertainers Siegfried & Roy and replace it with a 334-unit apartment complex have been approved by Las Vegas City Council.
The property is situated on what was Siegfried Fischbacher and Roy Horn's 12-acre estate in northwest Las Vegas Valley.
On Wednesday Las Vegas City Council voted 5-1 in support of proposals to build new apartments across the complex, which was nicknamed "Little Bavaria" in honor of the pair's German-American heritage, situated off Rancho Drive along Rainbow Boulevard.
Fischbacher and Horn, who became famous for their live shows involving magical illusions and exotic animals, passed away in January 2021 and May 2020 respectively.
Between 1990 and 2003, the entertainers hosted their show, Siegfried & Roy, at The Mirage, which became a top hit with the public and celebrities such as Michael Jackson alike.
The show was cut short after Horn suffered life-changing injuries on October 3, 2003, when he was attacked on stage by a white tiger named Mantacore.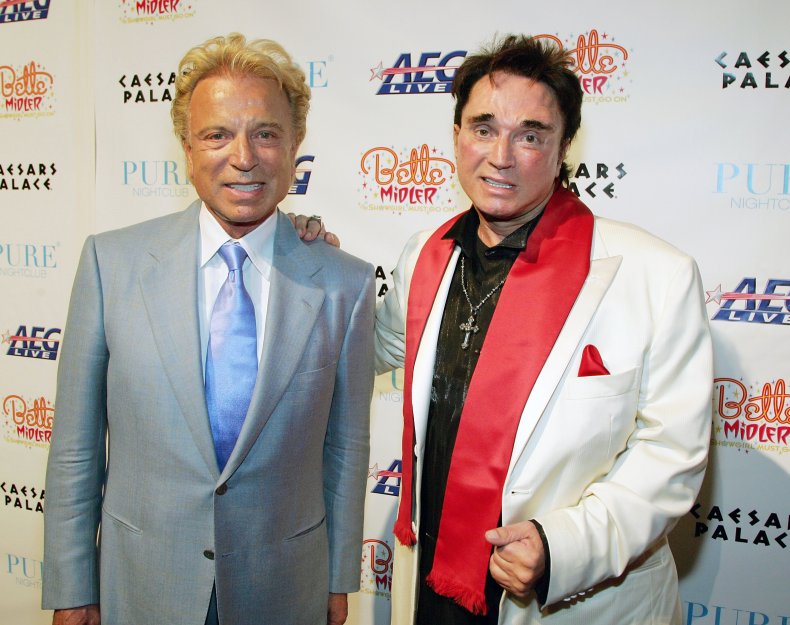 Horn survived the attack, which crushed his windpipe and damaged an artery, but the show was discontinued.
Mayor Carolyn Goodman was the only City Council member to vote against the development plans, put forward by The Calida Group.
Instead, she suggested the site should be turned into a park as "everything" Fischbacher and Horn did "was about nature and preservation and gardens".
Several members of the public also voiced their opposition to the development plan during Wednesday's meeting, with one woman pledging to visit "every house in the area and get donations to help put that park in".
Councilwoman Michele Fiore pointed out this would likely cost "$30 million" and said it "can't be done."
"Unfortunately, there is no reality of a 12-acre park there that we could make or purchase," Fiore added. "As much as I want to sprinkle fairy dust, I cannot."
Fiore did suggest approval for the complex should be conditional on it being named Siegfried and Roy Place and featuring a garden in the entertainers' honor. According to reports, representatives from the Calida Group said that while naming the project after Siegfried and Roy would take away from the group's other existing properties in the area, it would work with the city to recognize the duo as part of the property's history.
In 2013, a reporter from Las Vegas Weekly described the Little Bavaria complex as "a staggering hideaway of connected mansions, with fields as vast as a dozen soccer pitches, an aquatic park that rivals the Bellagio fountains, and miles of interlocking walkways that encircle and cut through the property."
The reported added support rails had been installed across the estate, to help Horn travel around following the tiger attack which left his movement impaired.
In January a new Apple podcast titled Wild Things was released, focusing on Horn and Fischbacher's careers with a particular focus on the 2003 tiger attack.
Newsweek has reached out to the Las Vegas City Council for comment.