Meet Sigrid, the Norwegian Pop Star Whose Vibe You Definitely Can't Kill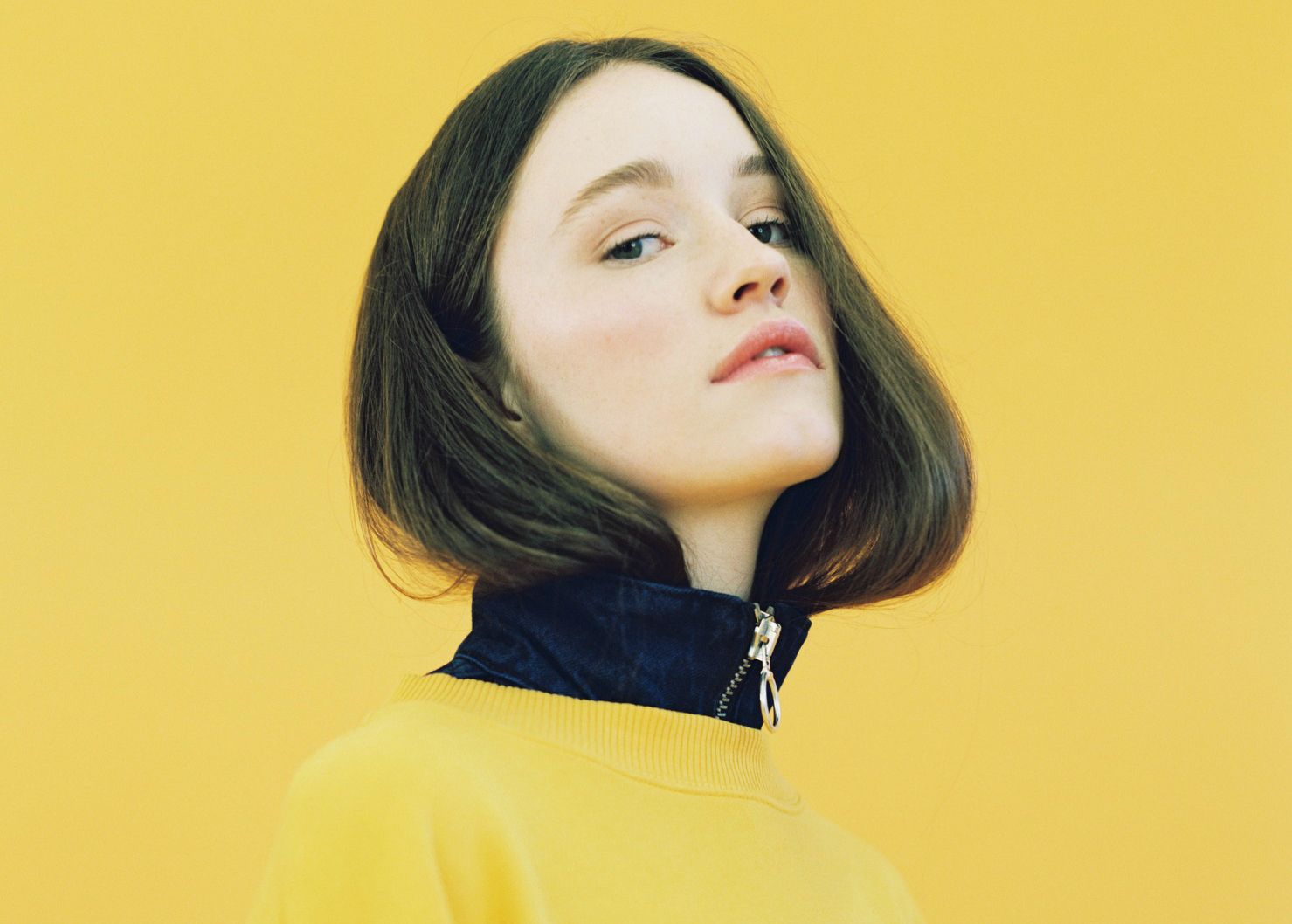 Norwegian singer Sigrid is bursting onto the pop scene with a distinctive voice and what she describes as an "aggressive" sound.
"I hope I'm not scaring people away," she tells Newsweek with a laugh.
The 20-year-old singer, who releases her debut EP Don't Kill My Vibe Friday, has been bubbling under in her native Norway since she was 17. In 2016, she caught the attention of major record labels in the U.K. and U.S. and was signed by Island Records, home to Elton John, Demi Lovato, Nick Jonas and others.
Sigrid's fiery debut "Don't Kill My Vibe," released in February, and from which the EP derives its name, is a brazen invite to anyone that dares challenge her to a pissing contest. "You think you're so important to me, don't you? I wanted you to know that you don't belong here," she sings with a raspy edge that permeates the rowdy synth-heavy production.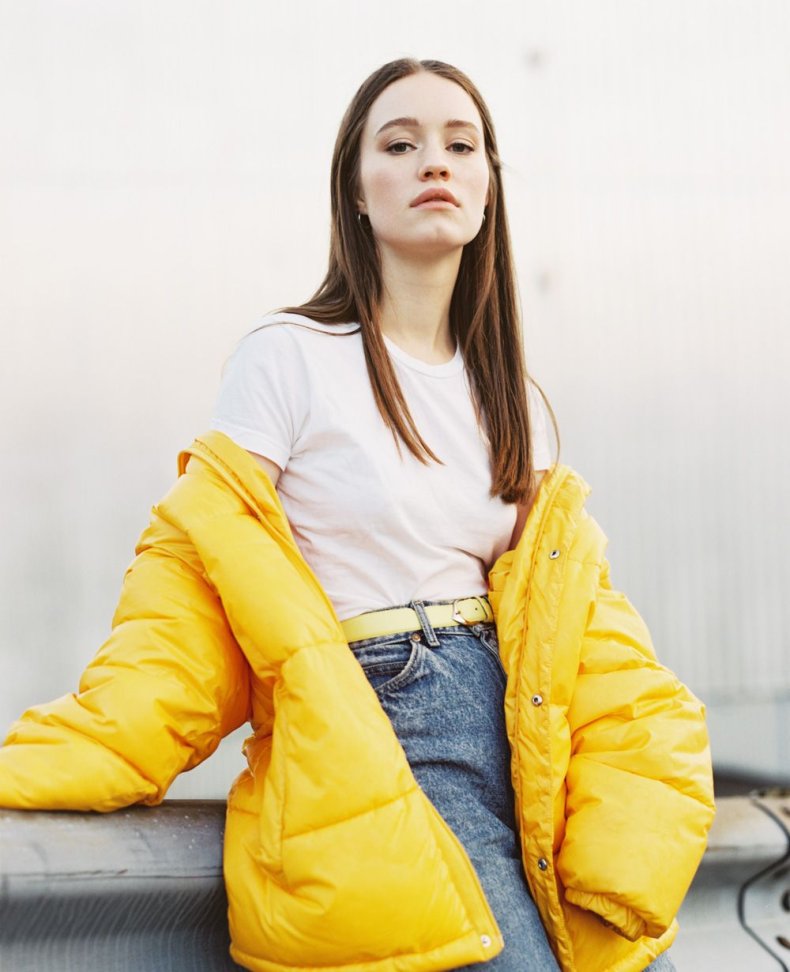 "Don't Kill My Vibe," which earned Sigrid a spot on Rolling Stone 's artists to watch list in March, is indicative of the blood pumping smack talk on the rest of the EP.
But, the singer tells Newsweek, she isn't really all that aggressive in real life.
Are you nervous about finally releasing this music you've been working on for so long?
I'm a bit nervous, but this is something I've been working on for a long time. I hope people like it. I love the songs. I feel calmer now than when releasing "Don't Kill My Vibe"—I was fucking stressed out then. [Laughs] There's nothing more I can do about it—it'll be out there.
What was the inspiration for "Don't Kill My Vibe?"
I was in my first writing session with Martin Sjølie. We had two days together and the first hour he asked me what I'd been thinking about, just to get to know me. I told him about a previous songwriting session that was pretty difficult and he was like, "What do you feel?" and that's how "Don't Kill My Vibe" came about.
It started out as a ballad—the verses are very ballady and we wrote it on the piano. We got to the part that goes, "I tried to play it nice but, oh, oh, oh, don't kill my vibe," and that's when we knew that it needs [more] production. When I heard it, it's the first time I've written something with someone that made me feel good.
Related: Exclusive: Zedd Talks Plans for More ACLU Benefit Concerts
Walk me through the other songs on the EP...
The other songs are definitely in the same universe. It's still very pop. "Plot Twist" is big in terms of production. All of the songs are me. I'm 20 years old, from Norway, I feel the same things as anyone else my age. "Dynamite" is a ballad and that's my most vulnerable song so far.
What is "Dynamite" about?
I wrote that with Askjell Solstrand. He's a good friend of mine and it was our first writing session together. We talked about writing a lot, how it's difficult to get time for a private life. That's what "Dynamite" means to me; you spend a lot of time on music—and you love it—but you miss out on other stuff as well.
Songs like "Fake Friends" and "Plot Twist" feel quite ballsy, like you're ready to fight...
I think there's an aggressiveness to it. I hope it comes out as fierce arrogance and aggressive.
I'm not an aggressive person. I don't like to fight with people. I like to be productive about feelings...being angry [on a song], it's good to get it out. Being angry is a very inspirational feeling. It just comes out, really. It's an instinctual feeling. Sometimes it just comes from love, like "Plot Twist"—it's not angry, it's sassy, and that comes from feeling hurt. The song is about getting over someone who hurt me. It's good to get it out.
There's a really intriguing quality to your voice—a raspiness that adds so much texture to your vocals. Is that natural?
The rasp has always been there. It's nothing I forced onto my voice. The first time I ever performed was at school and I covered "Smells Like Teen Spirit" by Nirvana, which was probably a lot in [elementary] school. But I discovered my voice was raspy. My vocal coach throughout my teenage years, he was amazing in letting me be me and never asked me to change my voice. I discovered last year it was fun to scream a bit [while singing], and it was quite natural. It may sound aggressive but it's just me having a lot of fun.
Sigrid's Don't Kill My Vibe EP is out now