Exclusive: Zedd Talks Plans for More ACLU Benefit Concerts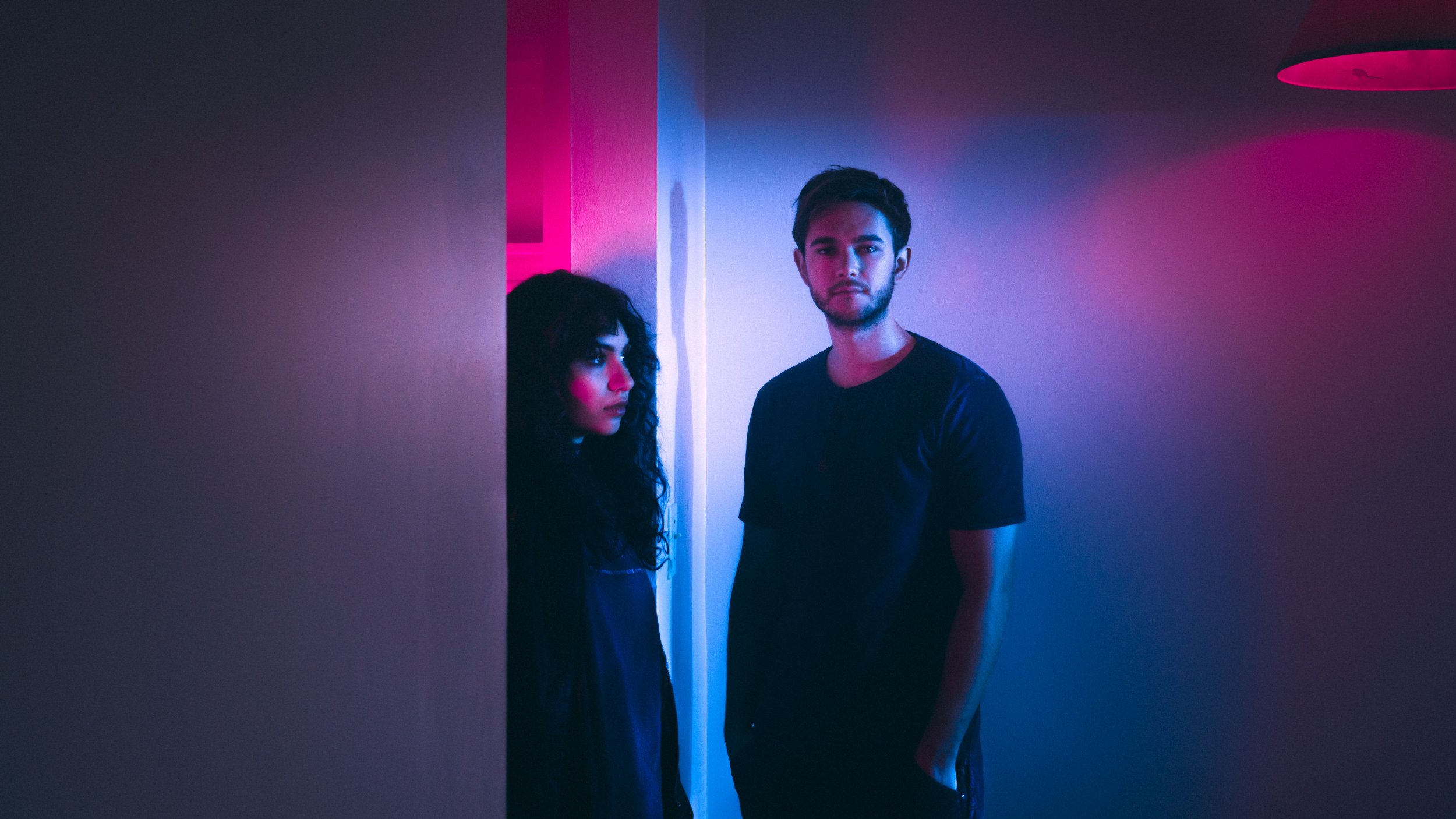 On April 3, music producer and DJ Zedd united some of his famous friends, including Jared Leto, Imagine Dragons and Camila Cabello, at the Staples Center in Los Angeles for a concert, with all proceeds donated to the American Civil Liberties Union (ACLU).
The Russian-born, German-raised musician, whose real name is Anton Zaslavski, tells Newsweek his Welcome benefit gig was organized in response to the election of U.S. President Donald Trump and his divisive early months in office.
The ACLU, which protects the equal rights of all Americans, was a natural benefactor for Zedd; in the wake of January's executive order banning immigrants from seven Muslim-majority countries into the U.S., the organization worked to support refugees detained at airports and filed lawsuits contesting portions of Trump's ban. The ACLU continues to challenge Trump's proposed orders, such as a rumored religious freedom ruling, and it's reported donations to the charity have increased 8,000 percent between January 20 and April 20, compared to the same timespan in 2016.
Zedd, 27, told Newsweek about his plans to put on more charitable events under the Welcome banner, his new single "Stay," featuring Alessia Cara, and why he may not release another traditional album.
You said last year that if Trump was elected president you'd leave the U.S. Why the U-turn?
I never actually seriously considered moving. It was more an ironic statement expressing how I don't like everything he stands for.
Is that how you came up with the idea of the ACLU benefit concert?
I figured I should speak up about it with more than just a tweet. I got a lot of artists together from different demographics, a few speakers from the ACLU, I asked my friend Jared Leto to come out to talk—I thought doing something like this would make a statement, showing how many different types of people were all coming together for the same reason. That was a little bit more effective than sending a tweet.
How much did the concert raise for the ACLU?
There is no number yet. I know from my own concerts it takes forever to calculate these numbers. But I went to a charity event last night and people who didn't go to the show still heard about it, or saw the live stream.
Why did you decide to engage politically with this concert and by speaking out about Trump?
It's an overload. At some point it's too much. Every successful politician does something at some point that is probably not right. I thought Obama did a great job for America, personally. I think there's things he didn't do right, but that's normal—nobody's perfect.
With Trump, it was all in such a short amount of time...it made me scared in some ways. There's also a certain amount of embarrassment, to be honest with you. My parents visited me from Germany [before the election] and I said, "There's no way he would be elected," and it actually happened. It was embarrassing that someone like that could be elected and run a country this size for four years.
Related: Ryan Tedder on Liam Payne's Solo Material, His Near Breakdown and Adele Beating Beyoncé at the Grammys
Is this the start of regular Welcome concerts to support the ACLU over the next four years of Trump's term?
We had that conversation before the show. We've talked about doing it in more than one city. Some [concert] promoters have asked if they can take the brand and put their own show on. That's kind of my hope—that I started [something]. I did it in LA because I live there and I have a lot of friends there. But there's loads of people in San Francisco, New York, who have fans who'd be interested in it. I'm more than happy to give this brand to somebody else to raise money. Take our power and our voice and use that for good, to actually generate something.
Your new single "Stay" features Alessia Cara. Was she always the person you had in mind to record the vocals?
When I was recording the demo for "Stay," I had her on my wishlist, but I didn't know her back then. We randomly got asked to perform together on a TV show and I figured that would be a good way to meet her. We did the soundcheck and her voice was awesome. I said, "I think you'd be great on this track." She listened to it, loved it and we recorded it the next week.
Related: A Conversation with Alessia Cara on Feminism, Donald Trump and Taylor Swift
You have done a lot of songs with female singers, such as "Break Free" with Ariana Grande and "Starving" with Hailee Steinfeld. Do you think your songs are better suited to women?
I don't purposely prefer female singers. When I start a song I will immediately know whether it needs a male or a female vocal. I think there's something about the way I make music that pairs really well with a female, emotional voice.
So, is "Stay" the first track on your third studio album?
I'm not 100 percent sure about that yet. I'm working on music on a song-by-song basis. It's a sign of the industry changing. I met with everybody at Spotify and Apple, and I looked at the listening habits of people. I personally still love albums but it's extremely difficult to take two years [to make an album]. It's hard to justify taking so much time off to release 11 songs when people will really only focus on two. If you focus on them one-by-one then maybe people will listen to more of your music. When I make music, I want people to hear it, so the best way is to release songs as you make them instead of waiting til they're all done.
Why do you think people aren't as interested in whole albums anymore?
It's human beings being so impatient with life. You can say that about video games—people try apps on their phones for 20 seconds and if they're not immediately drawn to it, they never touch it again. When I grew up, I saved my money and went to the store and bought a CD. If I didn't like it I'd still listen to it because I spent 40 percent of my monthly money on it—I'd at least give it a chance. That goes away with the world of streaming.
Zedd's single "Stay" featuring Alessia Cara is out now