'The Simpsons' Predicted Disney Owning 20th Century Fox 19 Years Ago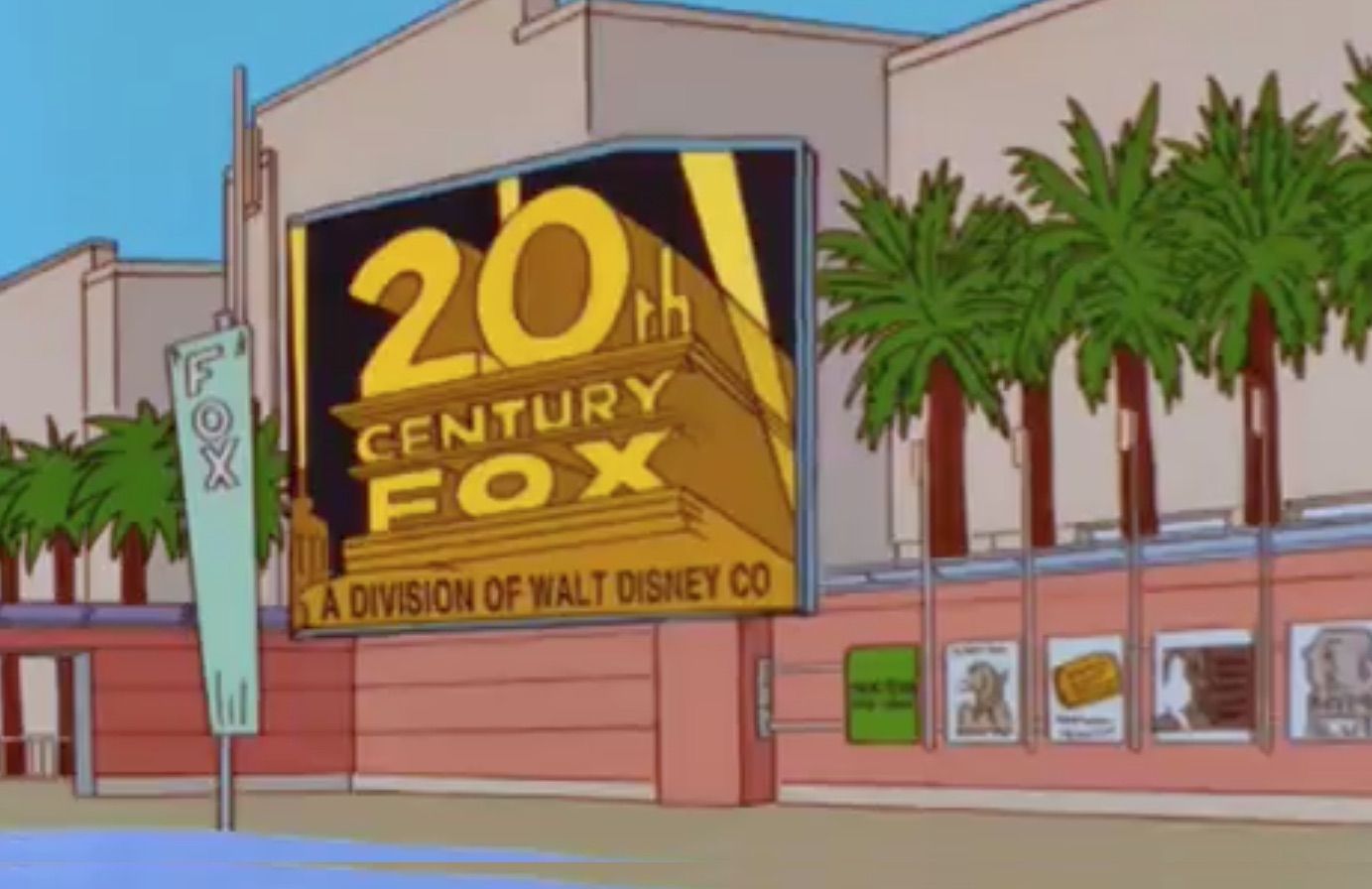 Is there anything The Simpsons hasn't called first?
Homer, Marge and the gang could be calling Mickey Mouse boss after Disney announced an agreement to purchase 21st Century Fox for a staggering $52.4 billion in stock (the acquisition needs to be approved by the Justice Department before it's finalized). But, just like Matt Groening's veteran animated comedy predicted a Trump presidency, The Simpsons also predicted its likely future.
Back in 1998, The Simpsons aired the Hollywood-themed episode "When You Dish Upon a Star." It featured the 20th Century Fox logo with "A division of Walt Disney Co" underneath it.
In the episode, which featured Alec Baldwin, his then-wife, Kim Basinger, and director Ron Howard, Homer befriends Baldwin and Basinger and begins working for them running errands. However, when he publicly brags about the privacy-seeking couple, Baldwin and Basinger end their friendship with him.
The episode aired in November 1998, when The Simpsons was in its 10th season. The long-running animation is currently in its 29th season and will hit its milestone 30th next year.
Nearly two decades after the episode first appeared, the show is likely to be proved right: 20th Century Fox, as well as some other major assets owned by 21st Century Fox, are set to become essentially divisions of the Walt Disney Company.
Disney announced Thursday it had reached an agreement with Rupert Murdoch to acquire the 20th Century Fox movie studio, 20th Century Fox Television, which produces The Simpsons, and other media entities, including National Geographic and FX.
In the running tally of things The Simpsons has successfully guessed, either through some divine cognizance or shot-in-the-dark luck, the Disney-Fox acquisition is just the latest.
The comedy's most famous example of foreshadowing the future was a 2000 episode, "Bart to the Future." In it, Lisa was president, and her predecessor was a "President Trump."
After Donald Trump actually won the presidency in November 2016, The Simpsons offered an update on its earlier prediction in a chalkboard gag. "Being right sucks," Bart scribbled in the titles of the episode that aired immediately after the election.