What 'Sister Wives' Star Christine Brown Has Said About New Boyfriend
Sister Wives star Christine Brown has confirmed her new relationship with boyfriend David Woolley, nearly 18 months after her split from Kody Brown.
The reality television favorite, 50, stars on the long-running TLC show Sister Wives with her former spiritual husband Kody Brown, Kody's legal wife Robyn Brown, his former legal wife Meri Brown, and his former spiritual wife Janelle Brown.
The five were once in a plural marriage but in November 2021 Christine announced her split from Kody, with the fallout from their break up being shown on the most recent season of Sister Wives, season 17.
Janelle and Meri, who originally married Kody in April 1990 before legally divorcing in 2014 but remaining "spiritually" together, then both confirmed that they were also leaving the plural marriage in December 2022.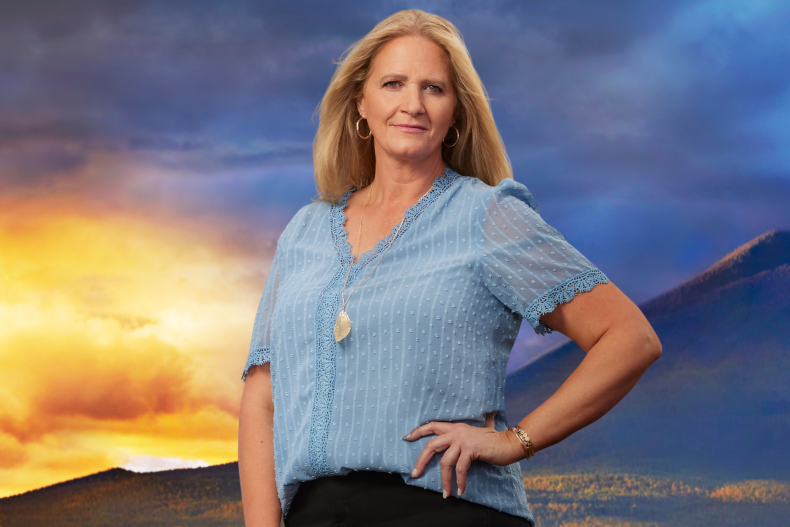 Following her split from Kody, with whom she shares six children, Christine revealed on Valentine's Day 2023 that she has a new boyfriend.
Newsweek has everything you need to know about what Christine has said about the new man in her life.
What Christine Brown Has Said About Her New Boyfriend
Christine, who has moved to Utah from Arizona following her split from Kody, debuted her new boyfriend on Instagram on Valentine's Day.
She posted a series of sweet snaps to her 1.1 million followers, showing her and Woolley smiling together, as well as adorable pictures of her new love holding her new twin grandsons, Archer and Ace.
Christine captioned the gallery of photos: "I finally found the love of my life, David. The first time he held me close, it felt like my soul took [its] first breath. He's wonderful and kind, incredible with my children and an adorable grandpa. I never dreamed I could find a love like this."
She then added the hashtags: "#blessed #soulmate #feelinggood #lovemylife #partner."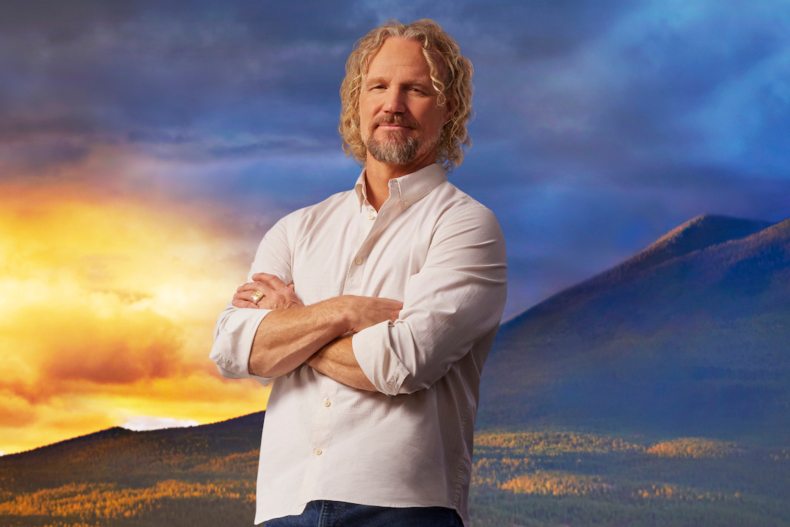 Fans were quick to congratulate Christine on her happy news and her comments section was filled with sweet messages.
One follower wrote: "I've never been happier for two strangers in my whole life!" Another said: "I wished I could love post over and over, everyone in America wanted this for you!!"
"So very happy for you.. you two make an adorable couple.. he's a real cutie [too] Christine.. many blessings in your future together.. perfect Valentines Day for you both," added a third.
On his own page, Woolley posted a gushing tribute to Christine alongside a gorgeous picture of the star, writing in the lengthy caption: "When I'm with you, we just sit in our own little bubble and the world can go around us and we're just standing still and it's perfect and I have never felt like this before.
"When I took you to the The Little Mermaid play I saw how much you loved life and I knew I had some one special for me. I'm the luckiest guy, thank you for finding me. Love, your king #christinebrown #queen #soulmates #lucky #mylove."
Christine's boyfriend reveal did not come as a huge surprise to fans as she previously confirmed that she did have somebody special in her life.
On January 29, 2023, Christine, who was spiritually married to Kody for more than 25 years, told fans on Instagram: "I'm dating again!! Holy. Hell. Awkward. Dating online is crazy! Any advice for dating at 50?!"
Then, on February 7, Christine gave her followers an update on her relationship status while filming a video for her Instagram Story.
She said in the clip: "I am dating someone exclusively. He's wonderful, and romantic, and so kind, and everything I've been looking for, and incredible with [youngest daughter] Truely.
"I'm just ... he's absolutely a dream come true, and I'm so excited to show you guys pictures and everything in a little bit. Right now, I'm just keeping him to myself, though. And I will let you guys know a little bit more information later. But [I'm] just so excited."
Christine has previously confirmed that, despite her split from Kody and move away from the family, she will continue to star on Sister Wives.
The mother of six revealed the news on TikTok when she gave fans a glimpse at her setup for her confessional interviews in her new Utah home, saying: "I am definitely not leaving Sister Wives, This is in fact the set in my home!"
Sister Wives Season 17 has now finished, but previous seasons of the show are available to stream on Discovery+.