Meri Brown on Making 'Changes' as She Takes Time Away from 'Sister Wives'
Sister Wives star Meri Brown has hinted at making "changes" in her life while taking some time away to enjoy a vacation.
The TLC star, 51, shared a lengthy Instagram post with her 751,000 followers while relaxing in Puerto Morelos, Mexico.
Meri stars on Sister Wives with her "spiritual" husband Kody Brown, 53, and the other women in their plural marriage—Janelle, 53, and Robyn, 43—as well as Kody's ex Christine.
Ahead of Season 17 of the reality show, fans speculated that Meri and Kody may have also split following Kody and Christine's separation, and the new episodes have shown cracks forming between the Brown family patriarch and his wives.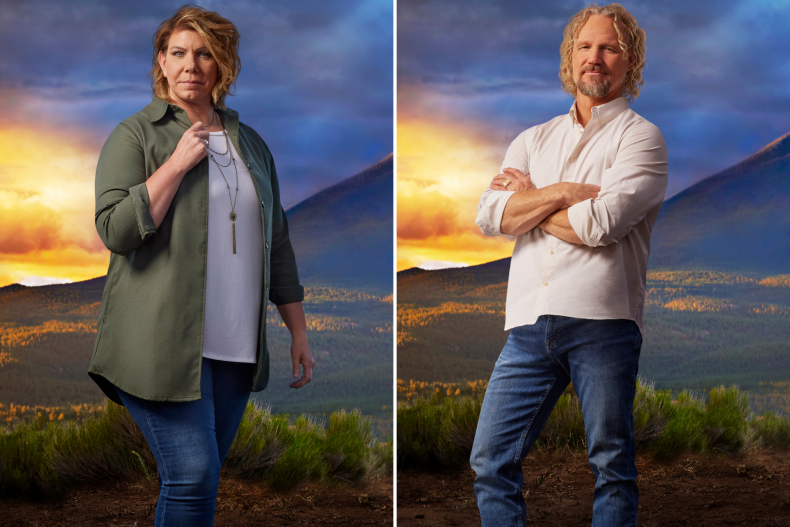 Now, Meri has posted a photograph of herself smiling on the balcony of her hotel, with the beach and ocean visible in the background.
Alongside the picture the mother of one wrote: "Beach Day? Yes please! Looking forward to a ton of friends joining me today? Absolutely! Y'all, I love this life! Adventuring when I want, relaxing when I need, businessing because I can, just killin' it at life!
"If you're not doing the things you want to in your life, look at little changes you can make daily to get you to where you want to go! It doesn't have to be a massive move for the world to see, because their judgment and opinions don't matter. Just do the little things that matter in your heart, that bring you peace and joy."
Meri concluded her post by writing: "And also, have some fun while you're at it, it's good for the soul!"
Sister Wives fans were quick to comment underneath the post, praising Meri for getting away from Flagstaff, Arizona, where the Brown families currently reside.
"Being away from the toxicity of Kody and Robyn has truly allowed you to find yourself," one fan wrote, as another said: "Be this person on your show, happy, confident, peaceful...joyful."
"So happy you're living your dream life!" added another of Meri's followers.
Meri's post came just hours after the third episode of Sister Wives Season 17 aired on TLC.
In the episode, each of Kody's wives expressed their concern over Kody's inability to split his time equally between his partners and even Robyn, who fans regularly accuse Kody of favoring, said that plural marriage is "tough."
She said: "Before COVID, Kody was splitting his time equally. I know that when you're a plural wife, you get messed up in your head and you don't realise you're tracking it as well."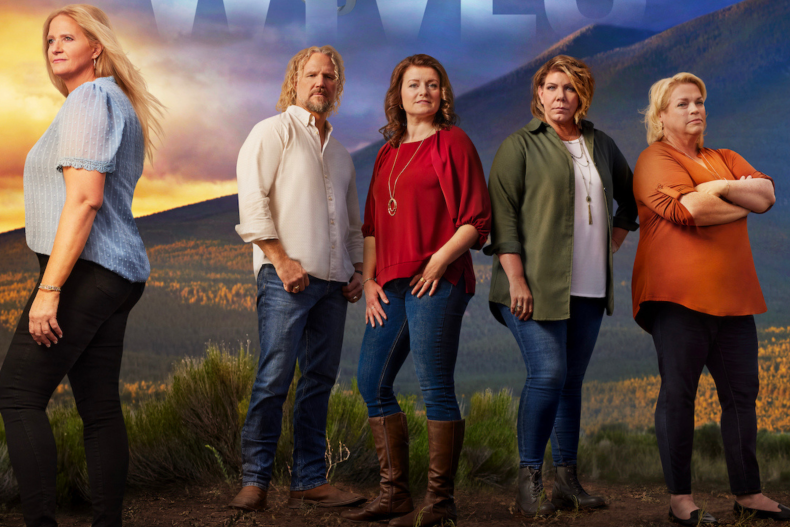 Meri also said of Kody: "It's hard for him to sit down and just focus. I mean, he can, for sure, but he's always just high energy. He's always going everywhere.
"We've had a lot of different living configurations throughout the years...he always has just kind of gone everywhere."
Christine, who announced her separation from Kody in November 2021, said to the cameras: "To me, he's not here enough, and it's obvious he doesn't want to be here, otherwise he would be here. We've had a life without Kody here. It's been a life without him."
Sister Wives continues Sundays at 10 p.m. ET on TLC.