Why Fans Think 'Sister Wives' Star Meri Brown Has Split From Kody
Sister Wives fans have speculated that Meri Brown may have split from husband, Kody.
The TLC show, which began in 2010, follows the lives of Kody and his wives Meri, Robyn and Janelle in their plural marriage.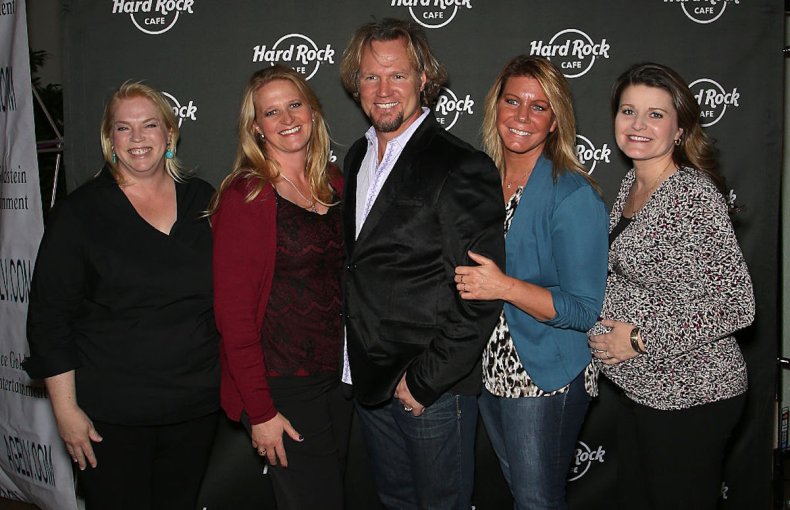 Another woman, Christine, 50, was also in the marriage but has confirmed her relationship with Kody is over.
Meri, 51, and Kody, 53, who married in 1990, have been open about how their relationship has changed in recent years.
Three years after Meri and Kody married, Janelle, 53, entered into the pair's plural marriage, followed by Christine in 1994. Robyn then joined in 2010.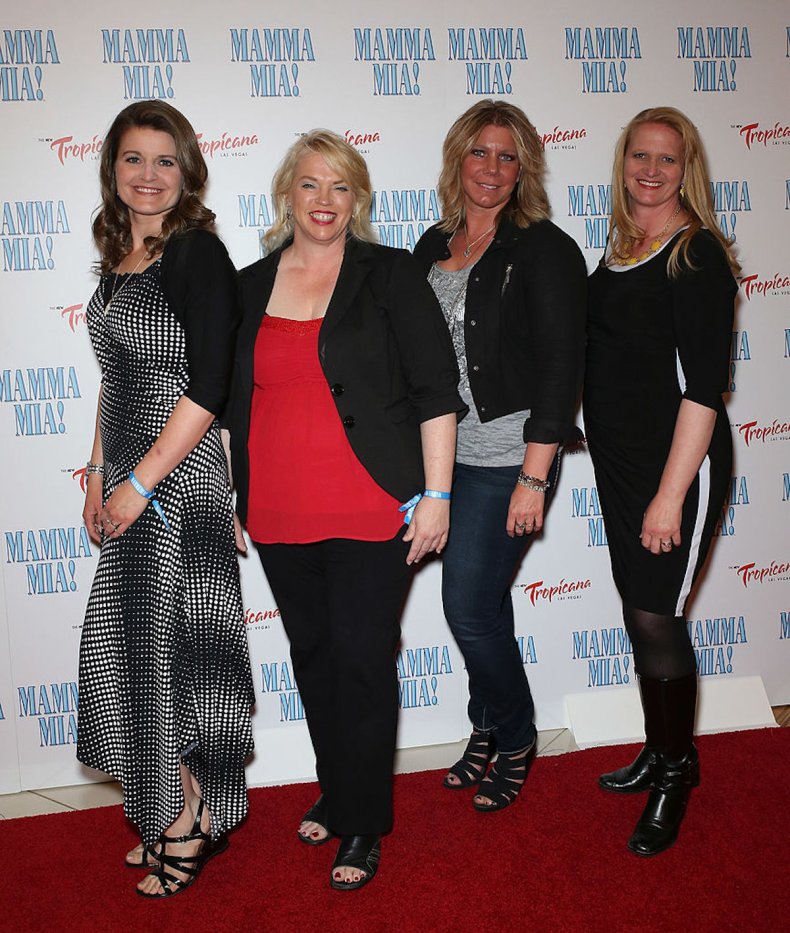 While Meri and Kody have remained "spiritually married," they are no longer legally married to each other. Kody divorced Meri so he could legally marry Robyn in 2014 and adopt her children from a previous relationship.
In footage shown during season 16 of Sister Wives, which aired in early 2022, Meri told cameras that she and Kody were "celebrating our non-anniversary, 'cause we're not a couple, but we're in a family."
In the episode, Meri asked Kody: "So, like, what are we? And what are we celebrating? It's just a funny situation, that's all."
"True. Is it funny, or is it just odd and awkward?" Kody said.
Then, during the season 16 Sister Wives reunion, host Sukanya Krishnan asked Meri, 51, why she has stayed in her marriage with Kody, despite the pair admitting that there has not been any intimacy between them for more than a decade.
"This is my family, like I don't understand people who think, 'Well just because you don't have this relationship with Kody, why don't you just leave?' Because I don't want to," Meri said. "It doesn't make sense to me when people ask me that all the time."
Since the season 16 reunion, the rumours regarding Meri and Kody have continued and on Sunday, Meri posted a picture of herself on her Instagram page, where she boasts 748,000 followers, that has started the fans talking.
Meri posted a picture of herself holding a leather-bound book with the caption: "There's so much more to the story....#Ready.," which led fans to speculate she is referring to her marriage.
Commenting underneath the snap, many wondered whether the caption is a sign that Meri has left Kody.
One fan posted: "Like finding a new husband that actually loves and respects you?!?!"
Another wrote: "Pleeeaaassseeee tell us you left Kody!!!!" and a third asked: "You left Cody?"
Meri did not respond to the comments, but she did follow up with another photo, writing the caption: "Just watch this....#Ready."
Newsweek has contacted a representative for Sister Wives to request comment.
Sister Wives is set to return to TLC for season 17 on Sunday at 9 p.m. ET.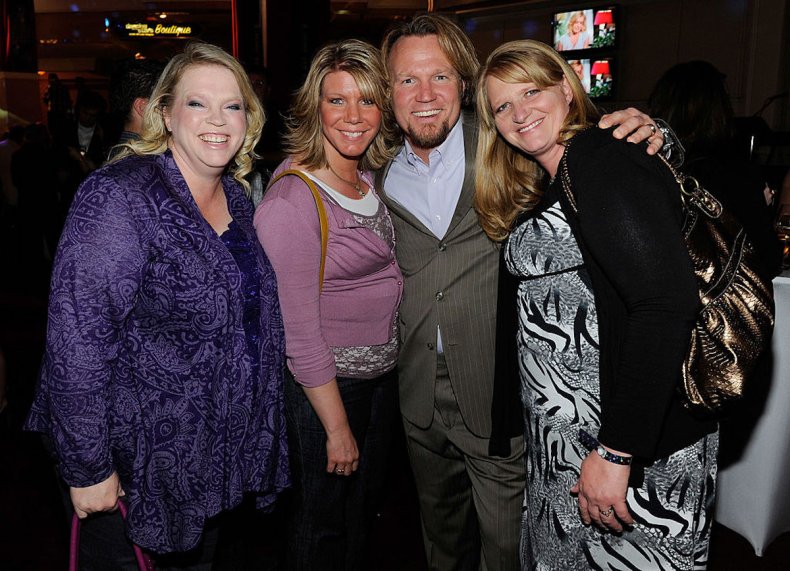 Christine will be coming back to the show, despite revealing in November that her marriage to Kody is over.
After 25 years with her husband, Christine said they would be getting a divorce in November 2021.
Posting a statement on her Instagram page, Christine wrote: "After more than 25 years together, Kody and I have grown apart and I have made the difficult decision to leave.
"We will continue to be a strong presence in each other's lives as we parent our beautiful children and support our wonderful family. At this time, we ask for your grace and kindness as we navigate through this stage within our family."
Season 17 of Sister Wives is set to follow the fallout from Christine and Kody's split, with footage in the trailer showing Kody's other wives reacting to the news.