Five Big Things To Happen to Janelle Brown Since 'Sister Wives' Season 16
Sister Wives, the popular TLC reality show following the Brown family, has enjoyed a hugely successful run since its debut in 2010.
For 16 seasons the polygamous marriage between Kody Brown and his wives Janelle, Meri and Robyn (and now ex-wife Christine) has kept viewers gripped.
Over the years we have seen the Browns evolve through a multitude of relationship hurdles—and multiple house moves.
Fans are eagerly awaiting the new season on TLC, which also features the 18 children of the Brown family tree.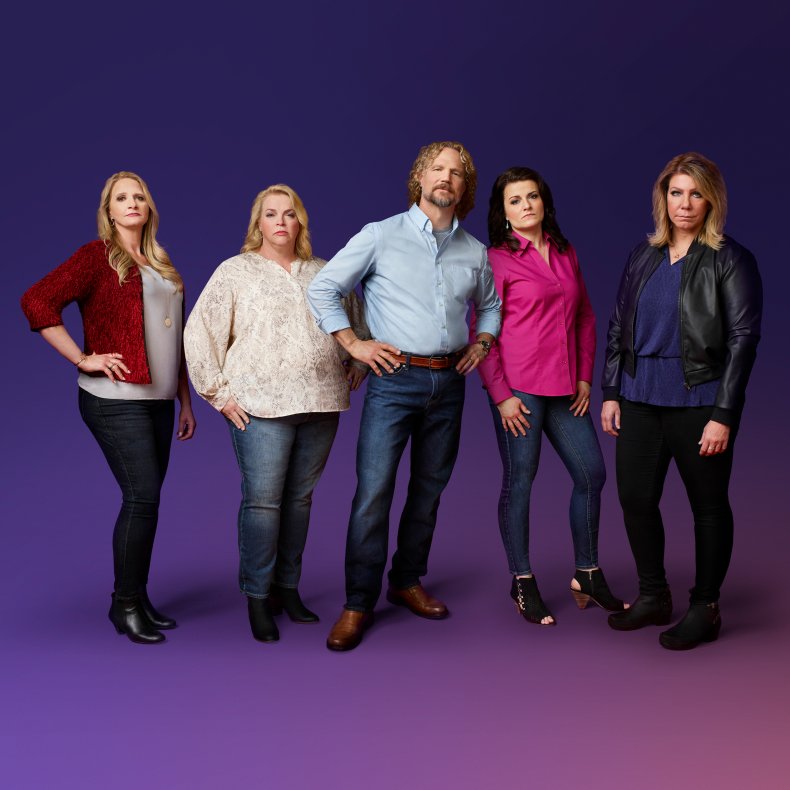 We are still waiting for news of when Sister Wives Season 17 will be on our screens, but in the meantime, Newsweek can fill you in on what star Janelle has been up to since Season 16.
Here are five big things that have happened to Janelle since we last saw her on Sister Wives.
Janelle Has Shared Her Weight Loss Journey
Janelle has been very open with fans about her struggles with her body image and weight.
She has previously said on the show that she could feel her weight "creep up" as she raised her six children, but it was when a trainer told her she weighed 271 pounds that she felt she had to make a change.
Janelle has been sharing her health journey on her blog Strive with Janelle and recently gave fans on Instagram an update, saying: "I couldn't be more excited about my progress!"
Janelle Has Been Spending Time With Christine Brown
Christine Brown sent shockwaves through the Brown family when she announced her separation from husband Kody in November 2021.
The Sister Wives star shared her husband with Meri, Janelle and Robyn, but said she and Kody had "grown apart" when she made their separation public in a lengthy Instagram post.
Despite the split, it looks like Janelle and Christine are still close. The pair spent time together at Disney World in Orlando, Florida on March 15, and in April, Janelle posted a picture from Christine's '50s themed 50th birthday party.
Janelle Has Been Showing Off Her Grandkids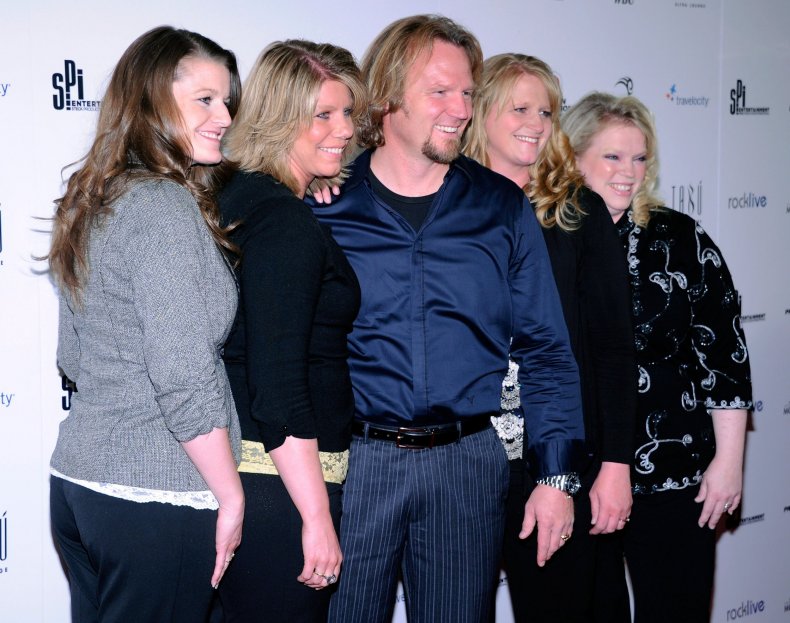 Janelle, who shares six children with husband Kody, has been showing off her adorable grandkids on Instagram.
Janelle and Kody's daughter Maddie Brush has son Axel and daughter Evangalynn (known as Evie), both of whom make regular appearances of their grandmother's Instagram page.
Janelle Has Teased Her Move to Coyote Pass
After spending the winter season away from the Brown family compound in Flagstaff, Arizona, Janelle teased earlier this year that she is ready to return. The family has dubbed the land they own in Flagstaff "Coyote Pass" and there are currently plans in place to build separate houses for each of the sister wives on the grounds.
Speaking to fans on Instagram as she visited the land with her son Garrison in April, Janelle said: "We came out to the property. We're starting to get things kind of ready for this next summer, and I remember how much I love it here. I was in town for the winter, and I love town. But gosh—and I forget what it's like out here."
Admiring the mountain view, she continued: "When you look at this whole thing, come on. It's just...amazing. I'm so excited to get out here this summer and work on it some more."
Janelle Has Been Working on Her Garden
In a recent social media post, Janelle thanked her son Gabriel for taking care of her garden while she has been busy. The star showed off the many blooming plants her family have been growing, including zucchinis and basil.
Despite being very active on social media since Sister Wives last aired, Janelle has not shared any pictures with her husband Kody. Fans were quick to notice his absence and have begun questioning Janelle on social media, asking her if she is following in Christine's footsteps and walking away from the shared marriage.
Past seasons of Sister Wives are available on the following streaming services: Philo, Hulu Live TV, Sling TV, DIRECTV STREAM, YouTube TV, and Fubo TV.