Six Best Quotes From Bob Woodward's New Book on Trump's White House
Investigative journalist Bob Woodward's new book, Fear: Trump in the White House, has already made waves in Washington, D.C., ahead of its release, with President Donald Trump claiming it is based on "lies and phony sources" and the White House branding it a bunch of "fabricated stories…to make the president look bad."
Woodward, who is best known for his coverage of the Watergate scandal, has written a number of books about U.S. presidents. He insisted in a phone call with Trump that the book would be "tough" but factual, according to audio of the call obtained by The Washington Post.
Here are some of the claims made in the book, which is due for release on September 11:
White House chief of staff John Kelly's description of working for Trump is among the notable excerpts that have been shared. The retired general, who took over the role after Reince Priebus was ousted, reportedly described the position as "the worst job I've ever had."
"We're in Crazytown. I don't know why any of us are here," he reportedly said. Kelly was known to refer to the president as "an idiot," commenting that "it's pointless to try to convince him of anything," while his predecessor, Priebus, described Trump's bedroom—where he watches cable news and writes furious tweets—as "the devil's workshop."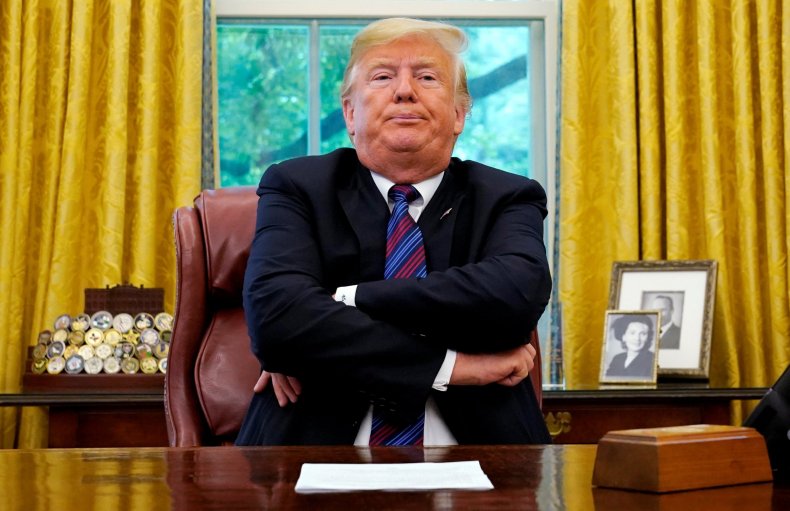 White House staff removed documents from Trump's desk amid national security fears, the book claims. Trump's former economic chief adviser Gary Cohn "stole a letter off Trump's desk," the book claims. Cohn reportedly said he took the letter, which would have withdrawn the U.S. from a trade deal with South Korea, to protect national security.
In another instance, Cohn is said to have removed a notification letter from the president's desk that would have pulled the U.S. out of the North American Free Trade Agreement. "I can stop this. I'll just take the paper off of his desk," Cohn reportedly told an aide.
Trump's national security team were surprised at how little a grasp he had on world affairs. In one National Security Council meeting that took place on January 19, Trump questioned why the U.S. was spending money on having a military presence on the Korean Peninsula, which included an operation that would detect a North Korean missile launch in seven seconds. Defense Secretary James Mattis told the president, "We're doing this to prevent World War III," according to an excerpt from the book published by the Post. Mattis later slammed the president as having the comprehension of "a fifth- or sixth-grader."
The president suggested killing Syrian leader Bashar al-Assad. His comments came after the U.S. suspected Assad's government had carried out another chemical attack in April 2017. "Let's fucking kill him! Let's go in. Let's kill the fucking lot of them," the president said, according to the book.
Mattis hung up on the phone call to the president and reportedly told his aide: "We're not going to do any of that. We're going to be much more measured."
Trump mocks people who work for him, as well as those he dislikes. The book suggested that the majority of people who worked in close proximity with the president found themselves on the receiving end of one of his barbs at some point or another. Trump said Priebus was "like a little rat. He just scurries around"; suggested Attorney General Jeff Sessions was "mentally retarded" and a "dumb Southerner"; and told Commerce Secretary Wilbur Ross, "I don't trust you. I don't want you doing any more negotiations…. You're past your prime."
Trump wanted to watch golf when his counterterrorism adviser asked to speak to him. Tom Bossert, a former Homeland Security counterterrorism and cyberterrorism adviser to Trump, said he had asked to speak with the president and was then told: "I want to watch the Masters.... You and your cyber...are going to get me in a war—with all your cybershit," according to an excerpt from Woodward's book shared by Axios.