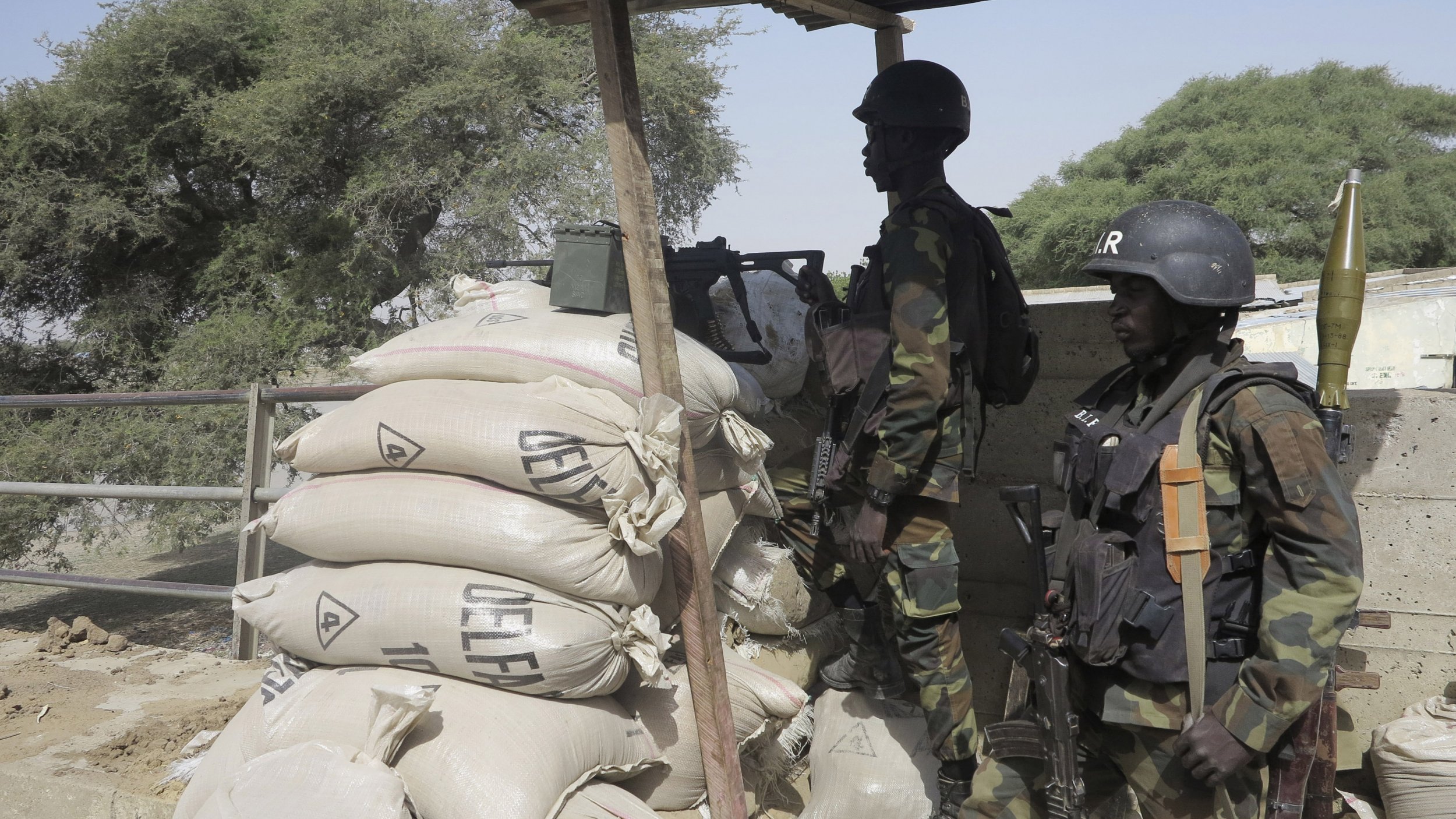 Updated | Two suicide bombers have killed at least six people and injured more than 30 after detonating on the Cameroonian border with Nigeria.
Cameroon has become a target for suspected Boko Haram militants in recent months. A quadruple suicide bomb attack on a market in Cameroon's Far North region killed around 25 people on January 25, and at least 10 people died after a suicide bomber blew himself up at a mosque in Kouyape, northern Cameroon, on January 13. Cameroon shares an almost 2,000 km (1,200 miles) border with Nigeria.
A Cameroonian security source told AFP that the attackers, who were both female, struck at a funeral wake in the village of Nguetchewe, which lies just south of Kouyape and close to the border with Nigeria. "The villagers were gathered for the wake when two suicide attackers joined them, pretending to be family members," said the source. A police source said that several children were among the victims, and a member of a committee set up in response to the upsurge in attacks in Cameroon was also killed.
The West African country is participating in an 8,700-strong Multi-National Joint Task Force—which also includes Nigeria, Chad, Niger and Benin—aimed at improving regional cooperation in the fight against Boko Haram. U.S. President Barack Obama pledged in October 2015 to send a total of 300 military personnel to Cameroon to support efforts against Boko Haram.
The attack is the fifth suicide bombing in Cameroon's Far North region since the start of 2016. Almost 1,200 people have been killed since suspected members of Boko Haram began staging attacks in Cameroon in 2013, according to government figures reported by AFP.
This is a developing story and will be updated as more information becomes available.