'Smash Ultimate' Version 4.0 Arriving Soon; The Hero Release Date Announcement Incoming
It's been almost two months since the reveal of The Hero in Super Smash Bros. Ultimate at E3 2019, and fans will finally receive new information about the character and the Nintendo Switch title from director Masahiro Sakurai.
The official Nintendo Versus account announced that Sakurai will be presenting presenting a special demo of how The Hero plays in Super Smash Bros. Ultimate this Tuesday, July 30 at 9 a.m. EDT. Fans will also learn the official release date for the latest DLC character.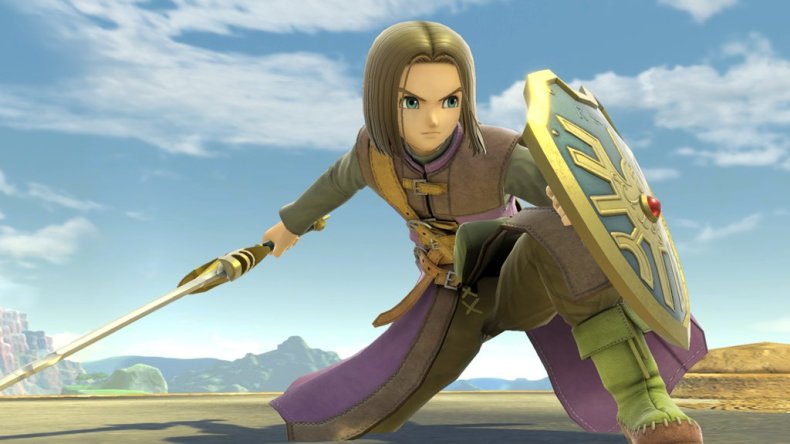 Nintendo also confirmed that Version 4.0 will arrive soon and will include fighter adjustments. This means that replay data from previous versions of Super Smash Bros. Ultimate will be incompatible. To convert replays, players will need to follow these steps before updating the game: Vault -> Replays -> Replay Data -> Convert to Video
The official Nintendo of Europe Twitter account revealed that Version 4.0 will be released within seven days, so it's likely to drop this week. This announcement is actually a bit different from its original tweet, which stated that the latest version of Super Smash Bros. Ultimate will drop on July 31. Nintendo since deleted the announcement, but fans saw the original tweet.
Whenever the release date for Version 4.0 is, fans will want to tune into the special The Hero demo presentation on Tuesday to learn exactly when the latest version will drop. As with previous DLC characters Piranha Plant and Joker, the release date of The Hero and Version 4.0 will likely be the same day.
Earlier this month, Nintendo released a compilation video of upcoming titles on its YouTube channel. Originally, the title was a spotlight of July releases that included highlights of Marvel Ultimate Alliance 3: The Dark Order, Fire Emblem: Three Houses and Fortnite Season 9. However, the title was quickly changed to "summer."
The Hero can be purchased as part of the Super Smash Bros. Ultimate Fighters Pass, which includes the already released Joker and four other fighters. This Fighters Pass also includes new stages, music and more. The Hero from the Dragon Quest series will also be available to purchase separately.
Super Smash Bros. Ultimate is available now for Nintendo Switch.
Are you excited for this upcoming demo? Do you think The Hero will be a good character in Super Smash Bros. Ultimate? Let us know in the comments section below.