Snapchat Adds New Protection for Minors After Being Called Out for Fentanyl Overdoses
Snapchat is adding a new safety feature to make it more difficult for strangers to contact minors on the app as part of a larger effort to crack down on illicit drug sales and fentanyl overdoses.
The company told Newsweek on Tuesday that it is changing its "Quick Add" friends suggestion so that account users cannot discover new users under 18 unless they have a specific number of friends in common. Previously, this feature allowed users on Snapchat to connect regardless of whether they know each other in real life.
The new initiative is part of a larger effort by Snapchat to crack down on drug sales, following reports that a growing number of teenagers have died from overdoses after buying drugs on the app.
"While we know that drug dealers seek to connect with potential customers on platforms outside of Snapchat, we want to do everything we can to keep minors from being discovered on Snapchat by people who may be engaging in illegal or harmful behavior," a company spokesperson told Newsweek.
In recent months, Snapchat, TikTok and Facebook have come under scrutiny over the number of illicit drug sales happening on each platform, particularly pills containing the synthetic opioid fentanyl.
Last summer, a group of activists rallied outside of Snapchat's headquarters in Santa Monica, California, to demand reform after 14-year-old Alexander Neville overdosed from fentanyl, according to the Los Angeles Daily News. Alexander's mother, Amy, demanded action in response to her son's death, alleging that purchasing drugs on Snapchat is too easy.
"If it was still scary to get drugs, not as many kids would do them," Neville told the newspaper. "Right now, it's like ordering food, getting it delivered. It's as simple as that."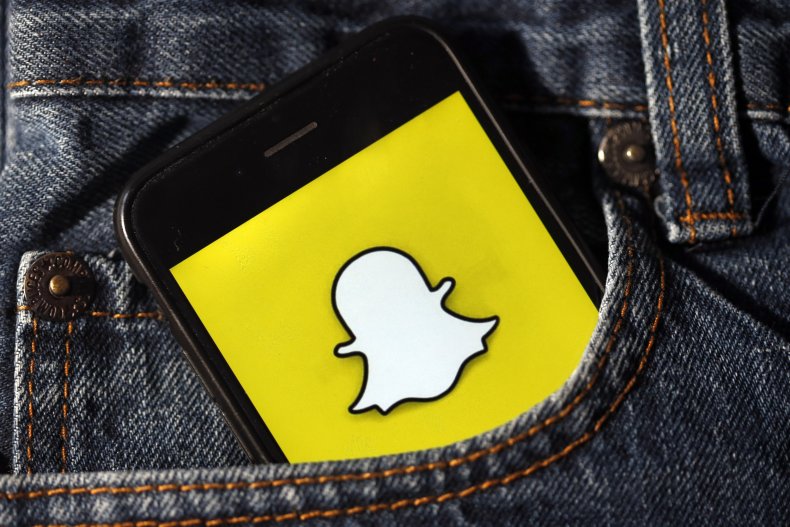 In an interview with CBS last month, Drug Enforcement Administration (DEA) Administrator Anne Milgram specifically called out social media companies for the problem, saying they "need to do more" to combat drug trafficking.
"Drug traffickers are harnessing social media because it is accessible. They're able to access millions of Americans, and it is anonymous and they're able to sell these fake pills and to lie on those social media sites about that," Milgram said. "We know every single day across America that drugs are being sold on these social media sites Snapchat, TikTok, Facebook."
Milgram added that the DEA seized enough fentanyl last year "to kill every single American," with an estimated 100,000 people dying from drug overdoses alone in the U.S.
Last October, Snapchat responded to the growing scrutiny with an initial drug reform approach, saying it had increased its security and law enforcement efforts to combat illicit sales.
Now, the company told Newsweek, 88 percent of the drug-related content it uncovers is detected using artificial intelligence, with the remainder reported by Snapchat's users. The company also said that it has expanded its law enforcement operations team by 74 percent in the past year.
Snapchat has also partnered with nonprofits to provide drug resources and safety information to users on the app.
"We know that drug dealers are constantly searching for ways to exploit messaging and social media apps, including trying to find new ways to abuse Snapchat and our community, to conduct their illegal and deadly commerce," the company said Tuesday.
"Our position on this has always been clear: We have absolutely zero tolerance for drug dealing on Snapchat. We are continuing to develop new measures to keep our community safe on Snapchat," the company said.