'Snowfall' Season 5 Release Date, Cast, Trailer, How to Watch
Snowfall Season 5 has a release date this February for FX—and things are about to take a dramatic turn for Franklin Saint (Damson Idris).
The new season begins in 1986, when a famous drug death leads to a huge crackdown on crack and cocaine, just as Franklin's empire is finally successful.
This means a new set of cast members trying to bring down Franklin, as revealed in a trailer that sees his guys waging war with the LAPD.
Here's everything you need to know about the exciting new episodes of the FX show.
When Is Snowfall Season 5 Out?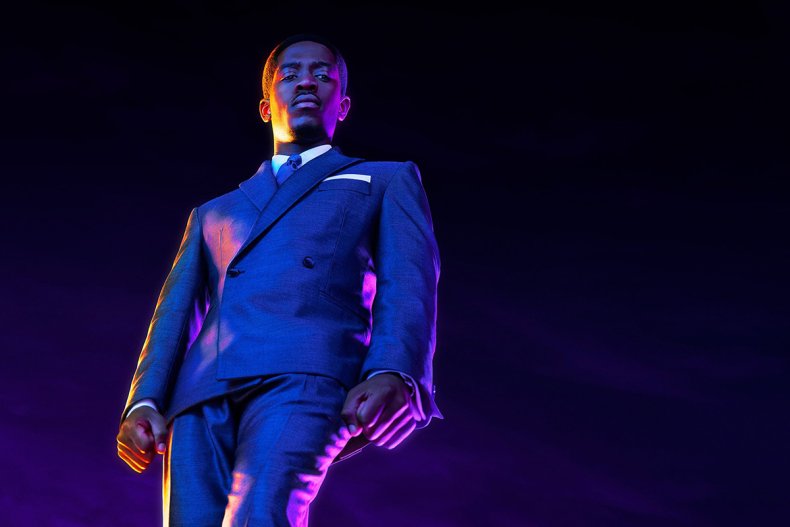 The release date for the new season is Wednesday, February 23, when the first two episodes will air on FX from 10 p.m. ET / 9 p.m. CT.
Episodes will then air weekly on Wednesdays, with one episode airing per week on the network. Season 5 has 10 episodes, meaning that new episodes will air until April 20 on FX.
Snowfall's streaming home is Hulu, which will be releasing episodes to watch online the day after they air on TV.
Who Is In the Cast of Snowfall Season 5?
The FX website has confirmed that the following cast members are returning for Season 5:
Alon Moni Aboutboul as Avi Drexler
Amin Joseph as Jerome Saint
Angela Lewis as Aunt Louie
Carter Hudson as Teddy McDonald
Damson Idris as Franklin Saint
Isaiah John as Leon Simmons
Michael Hyatt as Cissy Saint
Sergio Peris-Mencheta as Gustavo "El Oso" Zapata
The new season also introduces a number of new characters.
Among them is Clarice star Devyn Tyler, playing a character called Veronique. She is described in her official bio as someone who is "smart, ambitious, with a worldly sophistication but also appreciates the small things and not completely defined by her drive. She has a law degree and a killer instinct, while remaining a genuinely good, honest human being with warmth and compassion."
The season is also getting three more cast members. The Rookie star Brandon Jay McLaren plays Buckley, a detective with the Community Resources Against Street Hoodlums (CRASH) Unit tasked with cleaning up the streets. But, in a twist, he himself is addicted to the very drugs he is trying to take off the streets.
DeVaughn Nixon (who is set to play his father Norm Nixon in HBO's upcoming Lakers drama) is playing Kane Hamilton, a close friend to Leon and Franklin who is also Kevin's (Malcolm Mays) brother.
Ascension star Tiffany Lonsdale, meanwhile, portrays Parissa, a former physician who comes back into Teddy's life after he gets hurt.
What Will Happen in Snowfall Season 5?
The plot of the new season takes us to 1986. This date is key to the history of the so-called "War on Drugs," as it is the year that college basketball star Len Bias died of a cocaine overdose two days after being drafted to the Boston Celtics.
This led to government legislation and an increased police presence targeting drug dealers—all of which will cause big problems for Franklin.
In the trailer for Snowfall Season 5, we see one of the newly created (and militarized) CRASH teams in action, and we see Franklin's men react by buying what looks like rocket launchers.
And with more threats comes more paranoia. This is something teased in the FX plot summary: "The streets of South Central Los Angeles never have been so dangerous, as the Saint family navigates the police, the warring gangs and the CIA. Amidst all of this, the biggest threat the family faces is one another as they try not to let greed, resentment and ego tear them all apart."