'​​Snowpiercer' Season 3 Release Date, Cast, Trailer, How to Watch
Snowpiercer is returning to our screens, around 9 months after the last season aired. TNT released a trailer that reveals that this new season will be just as dramatic as the other two.
The show has a release date in January, with a new cast member joining the TNT and Netflix show and changing everything on the train.
Is it possible to survive outside of the train? And can eight people do enough to start a revolution on the train, bringing down Mr. Wilford (played by Sean Bean) once and for all? These are the plot questions that season 3 will be asking.
Those questions will start to be answered soon. Here's what we know about the upcoming episodes of Snowpiercer.
When is Snowpiercer Season 3 out and how do I watch it?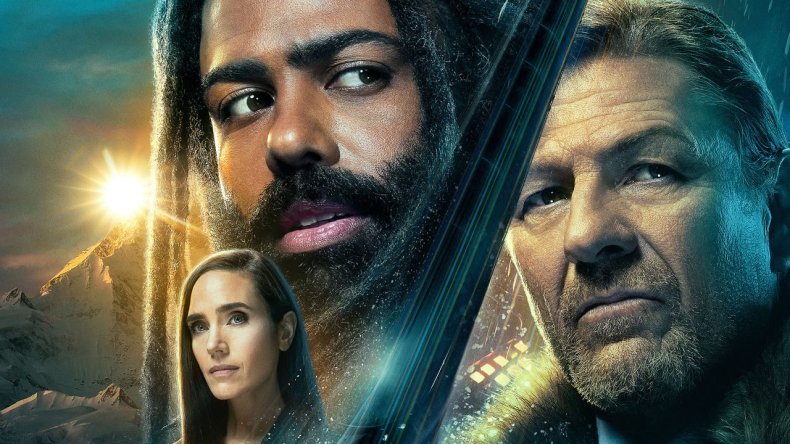 In the U.S., the new season will first air on TNT. The network is airing the first episode of season 3 on Monday, January 24. The show is keeping its usual time slot of 9 p.m. ET / 8 p.m. CT.
Outside of America, the show is a Netflix original. As ever, episodes will air weekly on the streamer the day after they air on TNT, meaning that episodes will start to air on Tuesday, January 25 from 3 a.m. ET. Episodes will be available every Tuesday for 10 weeks after the first episode airs.
Viewers in the U.S. waiting for season 3 to come to Netflix will be disappointed. In America, HBO Max is the streaming home for the new season, with episodes not expected to drop on the platform until January 2023.
Who is in the cast of Snowpiercer Season 3?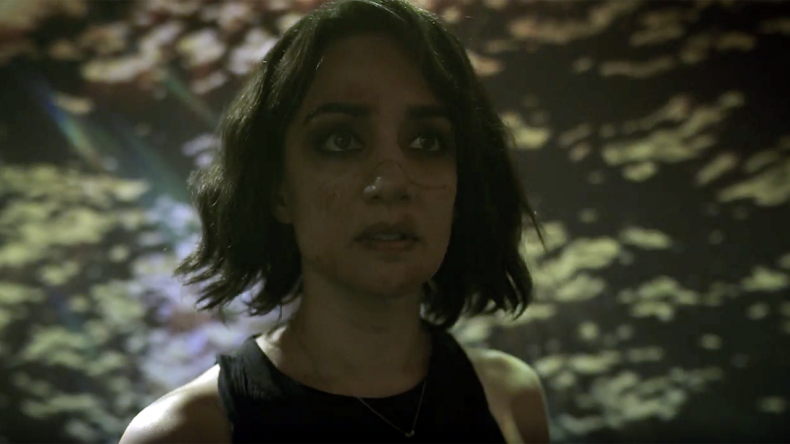 The new season will introduce a new cast member in the form of Archie Panjabi, the Emmy-winning star of The Good Wife.
In Snowpiercer she plays and the trailer revealed exactly who she is—or, at least, who she claims to be. In the promo, Asha says she is a survivor of the apocalyptic event, who seems to have found a way to survive on the frozen Earth. Whether or not she did and how exactly she managed it will be central questions in season 3.
Returning to the show, meanwhile, will be the following:
Daveed Diggs - Andre Layton
Sean Bean - Mr. Wilford
Rowan Blanchard - Alex Cavill
Alison Wright - Ruth Wardell
Mickey Sumner - Bess Till
Iddo Goldberg - Bennett Knox
Katie McGuinness - Josie Wellstead
Lena Hall - Miss Audrey
Annalise Basso - LJ Folger Jr.
Sam Otto - Oz Osweiller
Roberto Urbina - Javi de la Torre
Sheila Vand - Zarah Ferami
Steven Ogg - Pike
Also set to return for another season is Jennifer Connelly as Melanie. Despite Andre and the other members of the train thinking that she died in the outside world, the trailer and promo images for the show revealed that she will be back for more Snowpiercer.
What will happen in Snowpiercer season 3?
The official Snowpiercer season 3 plot synopsis reads: "Season 3 picks up with Layton and his inner circle commanding a small pirate train in search of Melanie and a possible warm location to restart civilization, aided by a newfound survivor. Back on Snowpiercer, Mr. Wilford is consolidating power, foiled only by secret allies of Layton's hidden on the train, committed to the cause."
Snowpiercer seasons 1 and 2 are streaming on HBO Max now.