Socialism Will Be the Big Winner in the Georgia Senate Elections | Opinion
Happy New Year, everyone. Whew, finally President Donald Trump sprinkles his holy water or whatever on the $900 billion COVID relief package. In another Trump Bizarro World twist, he was convinced by Senator Lindsey Graham, to sign the bill while playing golf. Hard to believe Graham, at the drink cart, made a desperate appeal to Trump's better angels. But maybe he offered to speed up the hearings on Hunter Biden. The real story probably had something to do with the big runoff elections in Georgia on Tuesday, which will determine who controls the Senate over the next couple of years. (Dear Senate Majority Leader Mitch McConnell is on pins and needles.) Anyway, here's what I have for you in On the Street: why expanding unemployment benefits is better than the one-time check thing; a big salute to Republican Georgia Senators Kelly Loeffler and David Perdue for embracing socialism; and how businesses need to prepare for employees returning to the office. Also, in pop music: the big hits of Angelina Jolie's uncle. (Are you intrigued now?) Let's get started: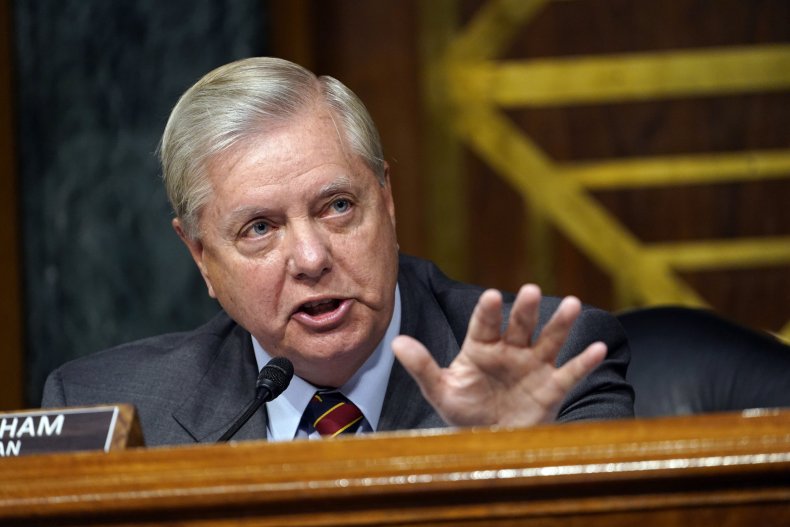 RIP: The $600 Enhanced Unemployment Benefit: I'm all for giving money to people who need it. But I'm not a fan of the one-time-checks-for-everybody approach that Congress has taken as part of the $900 billion COVID-relief bill. The unemployed are the ones that need more help. The weekly $300 in enhanced federal unemployment benefit—on top of normal state payout—just isn't enough. (And only for 11 weeks, at that.) The old $600 figure, which expired at the end of July, would have provided more bang for the buck. You know, more for groceries, utility bills...landlords. Unfortunately, the $600 figure to Republicans is like a cross to a vampire. Why? Budget deficits! Helps Blue State people more than Red State people! Scary stuff, my friends. Then there's always the Ronald Reagan-like "Welfare Queen" song-and-dance, just in time for the 40th anniversary of the late president's inauguration in a few weeks. According to one GOP debunked theory, the $600 weekly payout was a disincentive to work. People earlier this year, some Republicans lament, just cashed their checks and played video games and binged on Netflix or both. (Read more here.) In any case, the extra $300 was a lost opportunity to support the economy in a much more significant way. Wall Street and the think tanks, at least the left-of-center ones, seem to get that. A couple of examples: a JPMorgan Chase report concluded that during the early months of the pandemic, "spending of the employed was down by 10 percent (while) the spending of unemployment benefit recipients increased by 10 percent, a pattern which is likely explained by the $600 federal weekly supplement." And this recently from the Economic Policy Institute: "One reason it's unfortunate (that the enhanced benefit) was reduced to $300 is that unemployment insurance is great stimulus. Reinstating the full $600 would create or save 3.3 million jobs; the $300 will create or save just half that."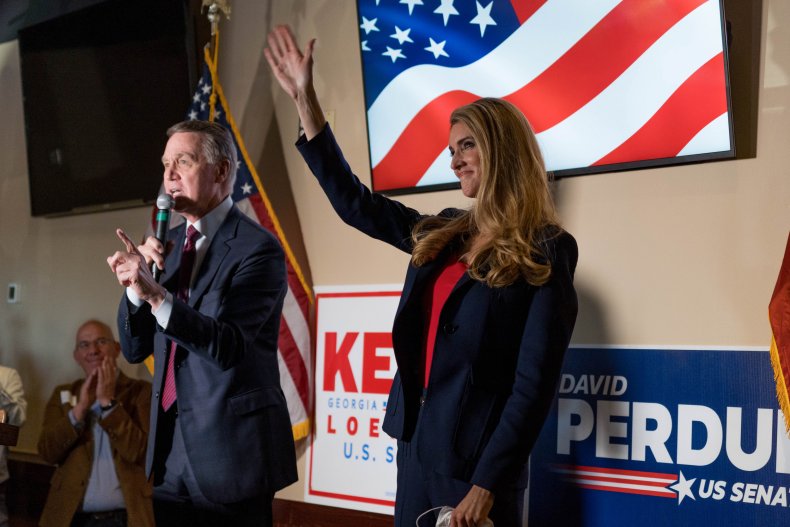 Meet the Socialists: It's funny how much Senators Kelly Loeffler and David Perdue have in common. They are Republicans. They've both been investigated, and cleared, of inside stock trading. And then there's this: neither of them, while accusing their Democratic runoff opponents, Rev. Raphael Warnock and Jon Ossoff, of being radical socialists, are above profiting from the government dole. (Or in the case of Loeffler, her family.) So if you're about to vote for them—thinking you're saving America from becoming Sweden—maybe reconsider. Last week, for example, they both had epiphanies and got behind the $2,000 relief checks, which have basically been nixed by Mitch. But there's more. As you know from a previous column of mine, Perdue was the CEO of Dollar General from 2003 to 2007. The retailer made tons of money, and still does, off customers on government assistance. It's funny, I don't ever recall him complaining about the evils of socialism back then. Then there's Loeffler. Talk about socialism in action. Her family of farmers managed to rake in millions of dollars of government subsidies over the years, including a nice chunk recently, courtesy of President Trump. Anyway, comrades, a warm welcome to the club!
Back to Work in Person? That's what we all want to know once the COVID vaccine reaches more people. Some more questions: Will employees even want to go back? Will their employers want them back? Will there really be a hybrid work future? And if we, or some of us, return to the mothership, what will need to be done to make workplaces COVID-safe? Here's the the state of affairs: as you know, some Silicon Valley firms and other businesses say they are headed to the hybrid model—work at home if possible, and come into work sometimes. Makes sense. In a recent survey of 3,300 employees and 280 CEOs by Louis Carter and his Best Practice Institute, only 10 percent of workers said they wanted to return to the office full time this year. Their bosses? More than 83 percent want employees back in the building in some way or form. If that's the case, even part-time, the prep will be significant and expensive. Jim Cisneros, owner of Lone Pine Consulting, says employers may, and should, have to pay for upgrades of plumbing and filtration systems to make the office air COVID clean. Also: provide more space. For example he says, office square footage may have to increase by as much as 50 percent to create socially-distanced walking lanes and workstations. Even if more employees decide to work from the kitchen table. "Fewer people," he says, "will (still) take up more space." Adds Ashley Buckner, COO of Carr Workplaces in Washington: "Our customers are looking for privacy and four walls." In other words, she says, "drywall." In any case, Cisneros predicts that many employees will go back if the conditions are right. Maybe older workers, who love their home offices, will hold out. But younger folks? Maybe not. They might ask, says Cisneros, who is based in northern Virginia, "How am I going to advance my career if I'm sitting in my studio in Crystal City?"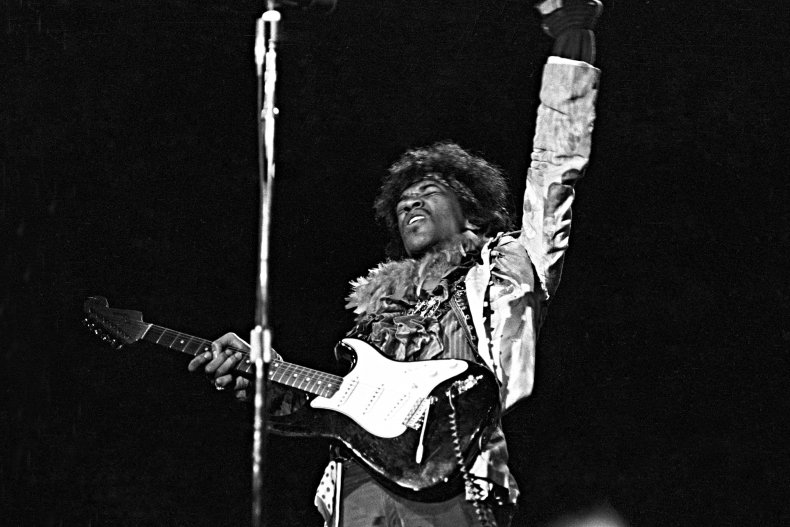 Loose Change: Here's one of my dumbest takes of 2020, way back in June. (I need to confess.) I wrote: "I'm wondering about the anticipated U.S. Senate race between Mitch McConnell and Amy McGrath in Kentucky, which is pretty close in the polls. Big question: If McGrath becomes the Democratic nominee, which is likely, will McConnell's reluctance to provide aid to states and municipalities—and extend unemployment benefits—help put her over the top?" That was wishful thinking. Can I take it back?...The Tale of Two Economies, Continued: U.S. home price growth soared in October to its highest level in six-plus years, according to Standard & Poor's. The stock market? The S&P 500 index closed up more than 16 percent in 2020. Meanwhile, almost 800,000 folks filed first-time unemployment claims during Christmas week. Add in claims for freelancers and consultants and the like and the weekly figure is more than 1 million. Reminder: the pre-pandemic number was 200,000 or so claims a week...Big Question of the Week: Who will fleece more money from their followers by screaming election fraud? Senator Josh Hawley or Trump? Potential 2024 presidential candidates Senator Tom Cotton and former U.N. Ambassador Nikki Haley better get their act together...On the Street Jukebox: My latest YouTube rabbit hole excursion: singer-songwriter Chip Taylor. He wrote a number of hits in his day: there's "Wild Thing" by the Troggs, which reached #1 in the U.S. in the late '60s—and the Jimi Hendrix version, which was trotted it out at the Monterey Pop Festival. You know, the set-the-guitar-on-fire performance. Taylor also wrote "Angel in the Morning," which reached mega-hit status for Juice Newton. Also: the Hollies and Linda Ronstadt recorded his song "I Can't Let Go." Taylor, now 80, was born in Yonkers, New York. He's the brother of actor Jon Voight and uncle of Angelina Jolie. So if you ever need to haul out some classic rock trivia, there you have it. Will leave you with Mr. Taylor's version of "Angel"...