U.S. Soldier Killed in Somalia During Operation Against Al-Shabab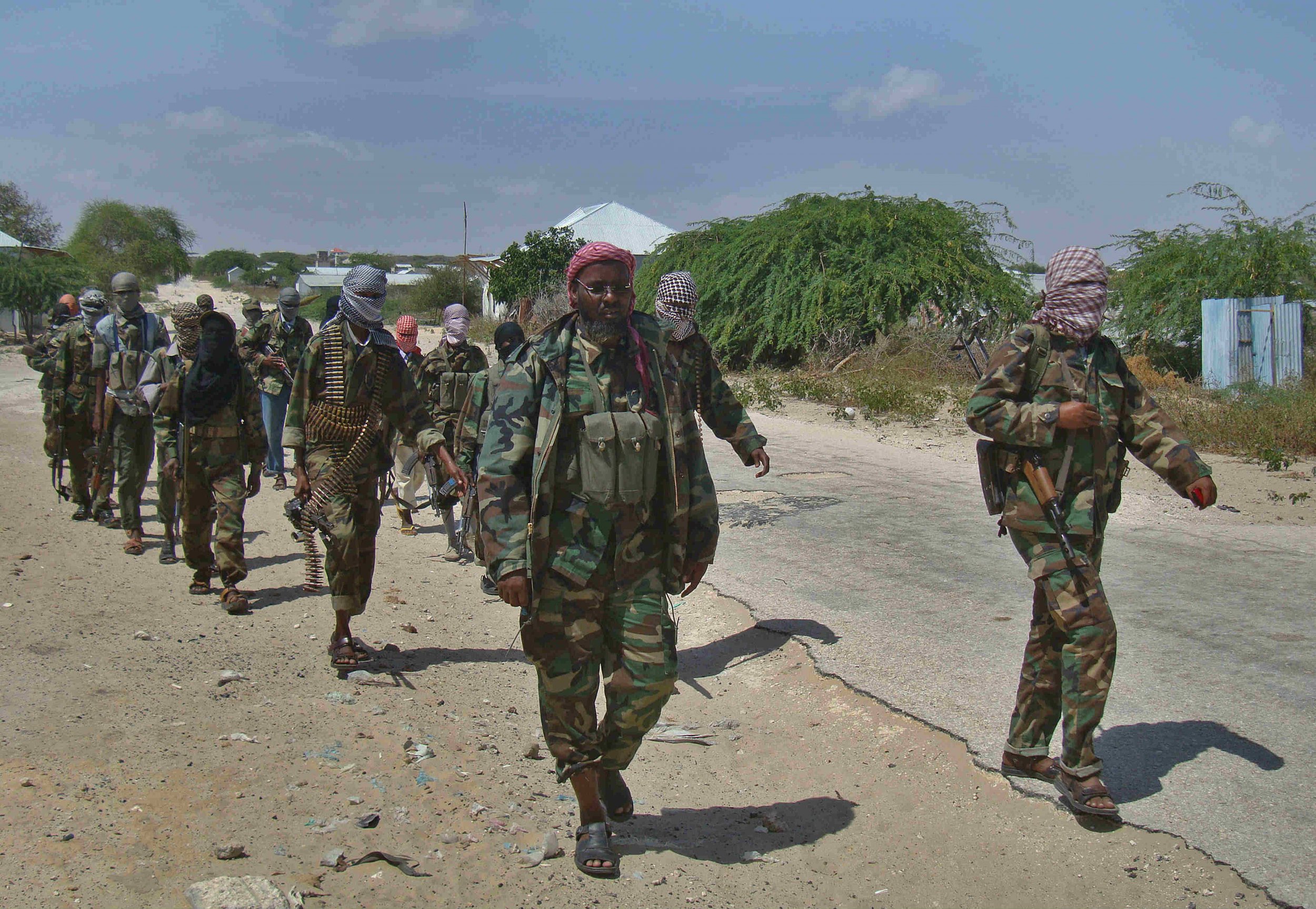 Updated | A U.S. soldier has been killed during an operation targeting Al-Shabab in Somalia, the first American service member to be killed in the Horn of Africa country in more than 20 years.
The U.S. military command in Africa (AFRICOM) said on Friday that the soldier was killed during an "advise and assist mission" on May 4 in Barii, a town around 40 miles west of the Somali capital Mogadishu.
U.S. forces were accompanying members of the Somali National Army on the mission against Al-Shabab, the AFRICOM statement said.
An AFRICOM spokesperson tells Newsweek that the service member was killed after coming under "small arms fire" and that two other U.S. personnel were wounded in the incident and are receiving medical treatment.
President Donald Trump recently authorized the first deployment of several dozen U.S. troops to Somalia for the first time since 1994. U.S. military and counterterrorism advisors have been present in Somalia for at least a decade and regularly coordinate drone strikes against Al-Shabab.
The last time members of the U.S. military died in Somalia was during the 1993 Battle of Mogadishu, when Somali militiamen shot down two U.S. Black Hawk helicopters and killed 18 American soldiers.
"Al-Shabab presents a threat to Americans and American interests," said the statement. "Al-Shabab's affiliate, Al-Qaeda, has murdered Americans; radicalizes and recruits terrorists and fighters in the United States; and attempts to conduct and inspire attacks against Americans, our allies and our interests around the world, including here at home."
"U.S. forces are assisting partner forces to counter Al-Shabab in Somalia to degrade the Al-Qaeda affiliate's ability to recruit, train and plot external terror attacks throughout the region and in America.
"We continue to support our Somalia and regional partners to systematically dismantle this Al-Qaeda affiliate, and help them to achieve stability and security throughout the region as part of the global counterterrorism effort," said the statement.
Somalia recently elected a new president, Mohamed Abdullahi Farmajo—a dual U.S. Somali national—who has declared war on Al-Shabab and called upon "brainwashed" members of the group to accept an amnesty and renounce violence.
At the request of the Pentagon, President Trump also recently eased the restrictions on U.S. advisors to call in drone or air strikes in Somalia. The Pentagon said the move would give U.S. forces greater flexibility in responding to the threat posed by Al-Shabab.
This story has been updated to include comments from an AFRICOM spokesperson.