Somalia: Pirates Abandon Indian Ship but Abduct Crew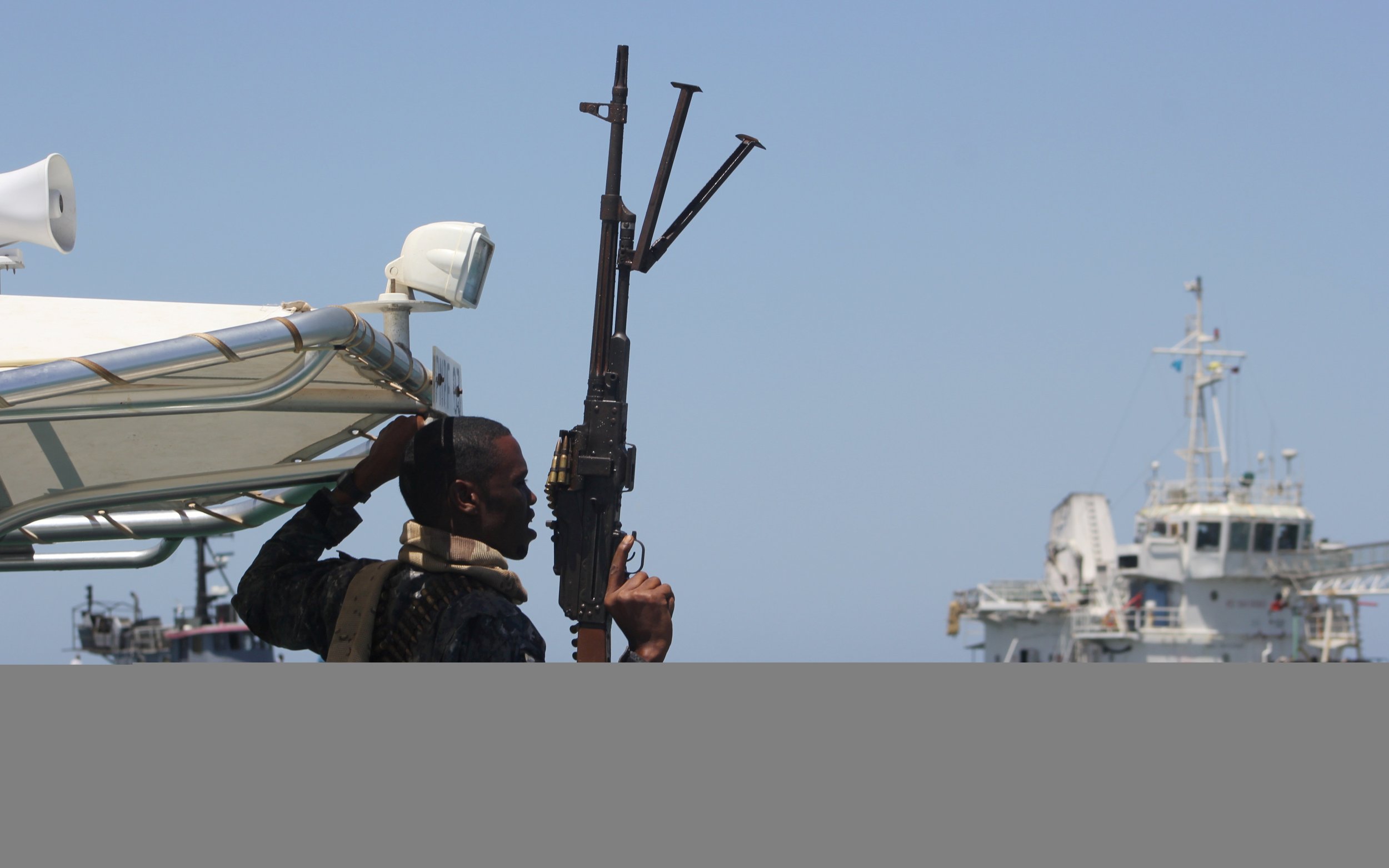 Somali pirates abducted the crew of an Indian cargo ship on Monday after security forces retrieved the vessel, according to local authorities.
Pirates hijacked the Al Kausar vessel earlier in April in one of a string of recent hijackings off the coast of Somalia.
Security forces recovered the ship on Monday but the pirates went onto land and took nine of the 11 crew members with them, Mohamed Hashi Arabey, the vice-president of Somalia's Galmudug state, told Reuters.
Read more: Somali pirates have hijacked an Indian commercial ship with 11 sailors on board
Authorities discovered the remaining two crew members in a car abandoned by the pirates. Arabey said that the abducted crew were taken into a hilly area near the village of El Hur, almost 300 miles northeast of the Somali capital Mogadishu.
A pirate named Saiid told Reuters that the crew would be held and only exchanged for the release of 117 pirates imprisoned in India.
The Somali coast was once the world's piracy hotspot but has become much safer in the past few years. Yet the hijacking of a Comoros-flagged oil tanker in March marked the start of a wave of new attacks.
Pirates have captured two ships in April, while Indian and Chinese forces rescued a third after the crew took refuge in the vessel's strong room and radioed for help.
Somali coastal dwellers say that their livelihoods have been destroyed by foreign fishing vessels that operate off the coast and deplete the area's resources.