Somalia Plane Blast: Investigators Release Video Of 'Explosive Laptop Handover'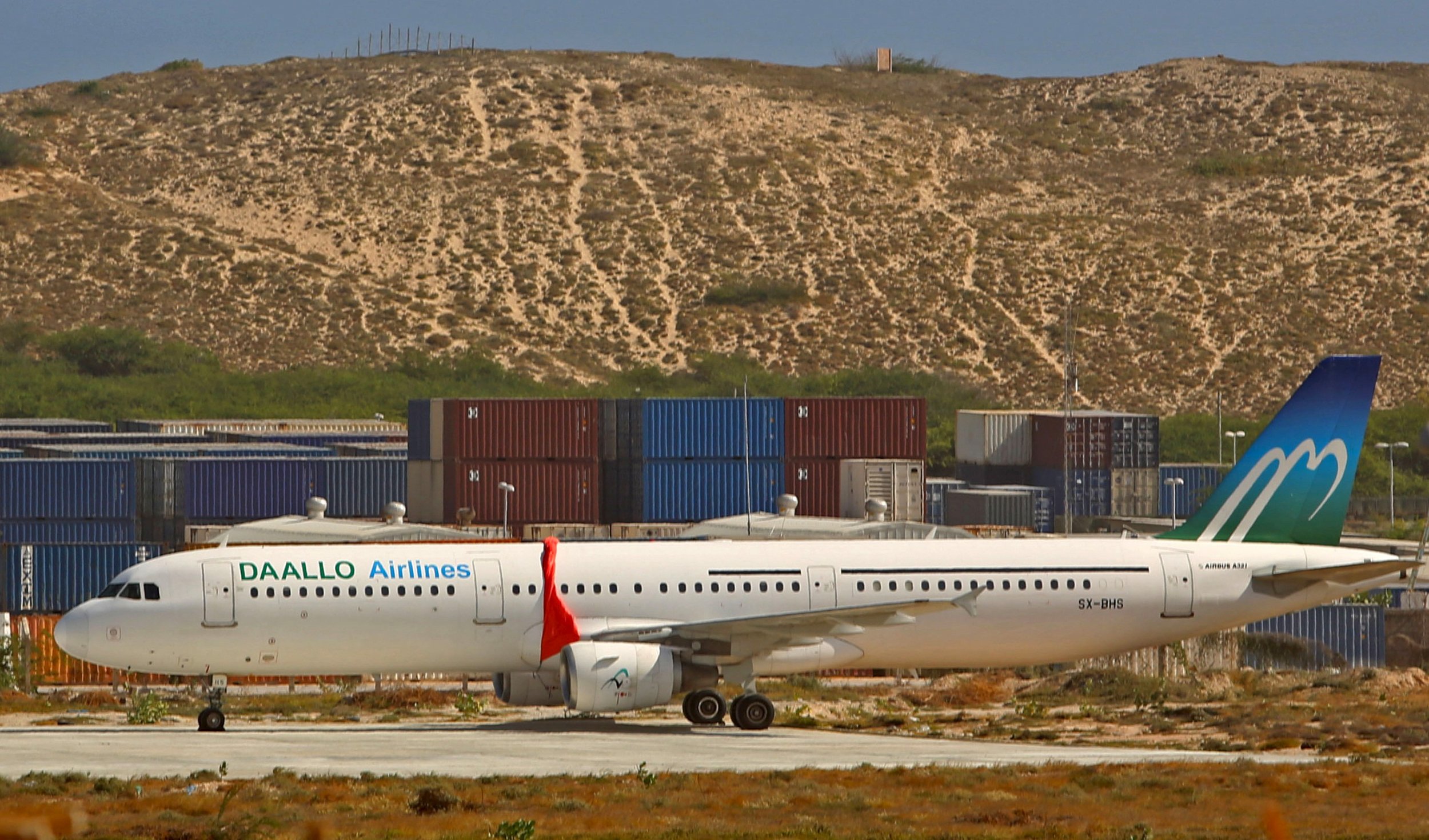 Somali officials on Sunday released a video of airport workers handling a laptop believed to have concealed an explosive device that was detonated on a passenger plane travelling from Mogadishu to Djibouti last Tuesday.
The footage, aired on Somali National Television (SNTV), shows two airport workers handing a laptop to the suspected bomber, who was killed when his explosion blew a hole in the fuselage, sucking him out of the plane and causing an emergency landing of the aircraft at Mogadishu airport.
An airport worker wearing a hi-visibility vest and a man in a shirt and trousers stop by a suited man where investigators believe the handover took place.
Both of the workers have been arrested after the incident as well as 20 other people, Abdisalam Aato, a spokesman for the Somali prime minister, told CNN, as well as confirming the events in the security footage.
"Security at our airport is strong, but we need to do more," Aato told CNN. "While threats will always be there, this could happen at any other airport."
Somali officials speaking to CNN identified the suspected bomber as Abdullahi Abdisalam Borleh. No group has yet claimed responsibility for the attempted extremist attack but the country, a near-failed state, continues to be blighted by an insurgency by Al-Shabaab, a radical Islamist militant group and Al-Qaeda affiliate.
The blast killed the suspected bomber and injured two others on the Daallo Airlines Flight 3159. The Somali government requested U.S. assistance in its investigation of the attack and several FBI agents have arrived on the ground to help.
In the footage, people can be seen in the departure lounge waiting for their flights, the area after comprehensive security checks have taken place, highlighting the risk of insider attacks at poorly secured airports.
On October 31, a passenger plane traveling from the Egyptian resort of Sharm El-Sheikh to Russia's St. Petersburg disintegrated after a suspected explosive was smuggled onto the plane, killing all 224 people on board. Authorities believe that airport workers helped the suspected bomber.