Somalia Elects Former Prime Minister as New President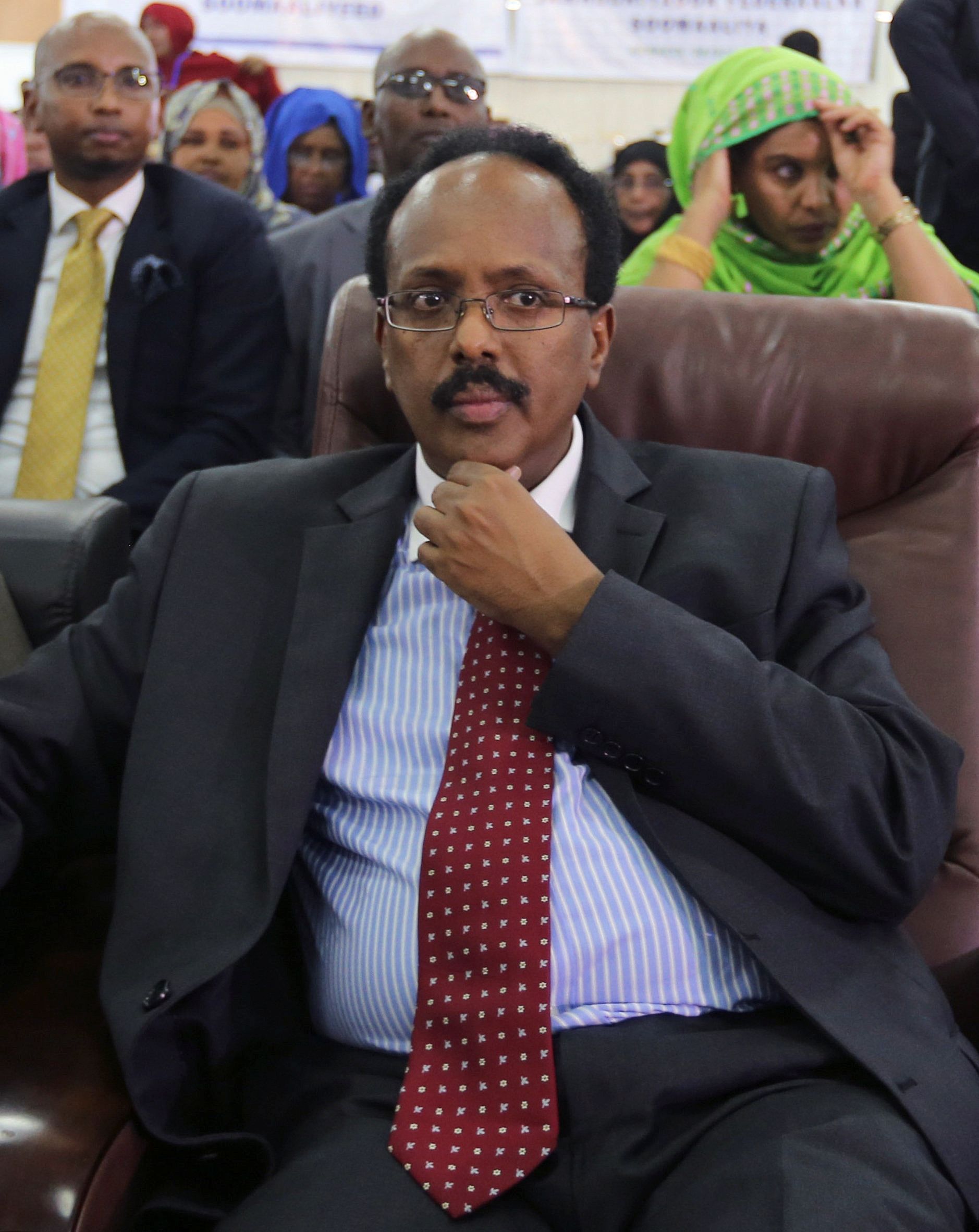 Somali lawmakers have elected the country's former prime minister Mohamed Abdullahi Farmajo Mohamed to be the country's president.
The incumbent, Hassan Sheikh Mohamud, conceded defeat to Farmajo in the third round of voting by MPs, the BBC reported. Farmajo had beaten Mohamud in the second round of voting before the pair progressed to the final stage.
Farmajo, a dual U.S.-Somali national, served as prime minister between October 2010 and June 2011, and enjoyed public support during his short tenure. He founded the Tayo Political Party in early 2012.
His full name is Mohamed Abdullahi Mohamed, but his nickname Farmajo comes from the Italian word for cheese, since the new president reportedly enjoyed eating cheese as a child in Somalia, part of which was a former Italian colony, according to the BBC.
The vote was a milestone for Somalia, which has experienced clan violence and an Islamist rebel insurgency since a civil war broke out in 1991, although allegations of widespread vote-buying and corruption tarnished this election.
Under Somalia's electoral system, the country's 329 MPs and senators—who were elected by a 14,000-strong electorate, decided by 135 clan elders—chose from more than 20 candidates for the presidency.
The vote was held in the international airport in Mogadishu, one of the capital's most secure locations, and police put a traffic lockdown in place due to security concerns. Islamist militant group al-Shabab, an al-Qaeda affiliate, had vowed to disrupt the electoral process.
Mohamud, who was elected in 2012, was widely tipped to win a second term in office prior to the vote. Former Somali president Sheik Sharif Ahmed finished third in the election.
The result has reportedly triggered celebratory gunfire in Mogadishu as people welcomed the election of the new president.
Fadumo Dayib, who was the only female candidate in the presidential election before dropping out in December 2016, hailed Farmajo's victory as the choice of the people.