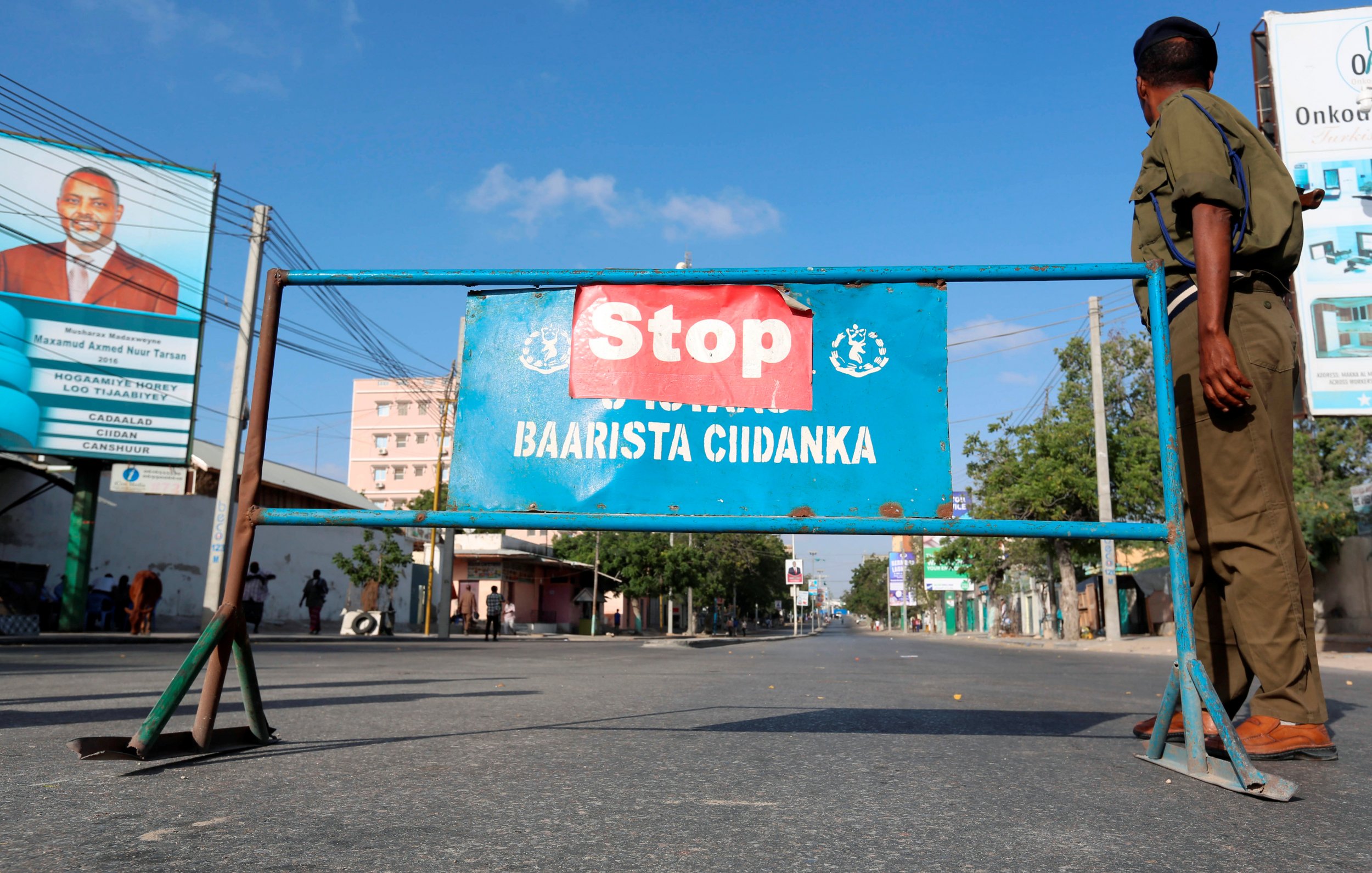 Somalia is going to the polls on Wednesday.
Well, not all of Somalia. In fact, just over 300 Somalis will have a say in choosing the country's next president.
The country's unique electoral system—where around 14,000 clan elders selected MPs and senators, who now have the task of deciding on the head of state—is just one of several curiosities surrounding the vote.
Here's five facts that you should know about elections that are being feted by some as an end to almost three decades of instability but slammed by others as a corrupt pantomime that won't help one of the world's most embattled states.
It's an election but not as you know it
As indicated, Somalia's election is not following the one-person, one-vote pattern practised by most Western democracies. Somali authorities decided that—given Somalia's embedded clan system and the logistical challenges of holding a popular vote in a country where Islamist rebels control vast swathes of territory—135 traditional elders should play a key role in determining the 14,000-strong electorate, who in turn voted for 275 Members of Parliament (MPs) and 54 senators. These 329 lawmakers now each have a vote in electing the president in a secret ballot; the top three candidates in the first round of voting go through to a second round, and the top two from that round move through to a final vote.
It's being held in an airport
Preparations for the election have been hampered by insecurity. Al-Shabab, an al-Qaeda affiliate at war with the Somali federal government, has pledged to disrupt the process and has carried out multiple attacks in the weeks preceding the vote. The militant group carried out a double suicide bombing at the Dayah hotel popular with government officials in the capital Mogadishu in January, killing more than 20 people. A spokesman for al-Shabab, Sheikh Ali Mohamud Rage, told Reuters on Tuesday that "all those involved in the election, directly or indirectly, are apostates."
As a result, officials have placed Mogadishu on lockdown for the vote. Traffic bans are in place in the capital, while no flights will be arriving or departing from Mogadishu's international airport on Wednesday. The airport complex itself—home to U.N. offices and surrounded by blast walls—has been deemed as the safest place to hold the vote.
21 people are running for the presidency, and they are all men
MPs have no shortage of choices in electing the next president. Prominent candidates include Hassan Sheikh Mohamud, who is widely tipped to secure another term in office; Omar Abdirashid Ali Sharmarke, the current prime minister and former Somali ambassador to the United States; and Sharif Sheikh Ahmed, a moderate Islamist who served as the country's president between 2009 and 2012.
While 24 percent of MPs in Somalia's new parliament are now women—almost double the percentage in the previous parliament—the sole female candidate running in the presidential race pulled out in December 2016. Fadumo Dayib, a Finnish-Somali graduate of Harvard University who told Newsweek she would have negotiated with al-Shabab if elected, cited intimidation and widespread allegations of corruption as the main decisions that led her to pull out of the process.
Votes can be bought
In its annual index of corruption, Transparency International placed Somalia at the bottom of the list in 2016 —a ranking it has held since 2007. The electoral process has not been excused from the taint of corruption: widespread vote-buying has been alleged, with the country's auditor general saying in November 2016 that some seats cost the winning MPs more than $1 million in bribes. Dayib told Newsweek that she would have had to bribe at least 20 MPs and senators in order to even be nominated as a presidential candidate. Somali officials estimate that around $20 million has changed hands in the electoral process, according to The New York Times.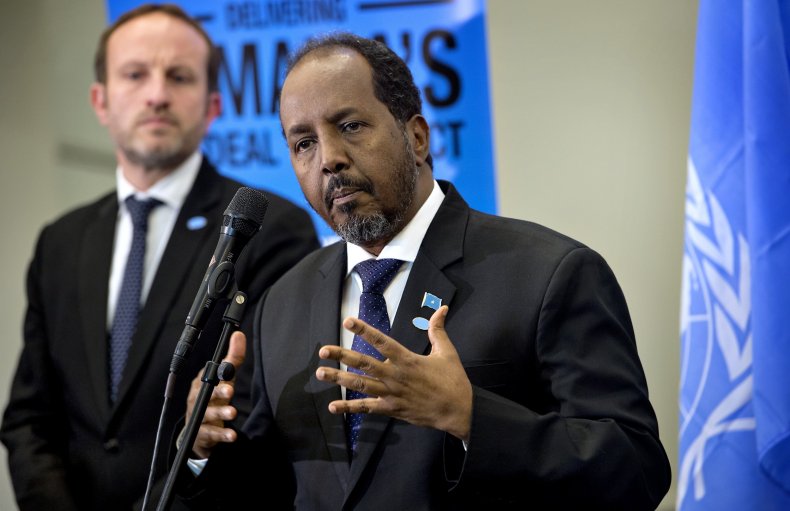 Most of the candidates hold foreign passports
Some two-thirds of the candidates running for the position of president of Somalia are dual passport holders, according to Quartz. The incumbent Mohamud and his predecessor Sharif both reportedly hold Kenyan passports, while the sitting prime minister Sharmarke holds a Canadian passport. Somalia's constitution does not disbar dual passport holders from running for the presidency, but a 2014 report by Somali think tank the Heritage Institute for Policy Studies found that many local Somalis view diaspora Somalis who return to the country with suspicion.