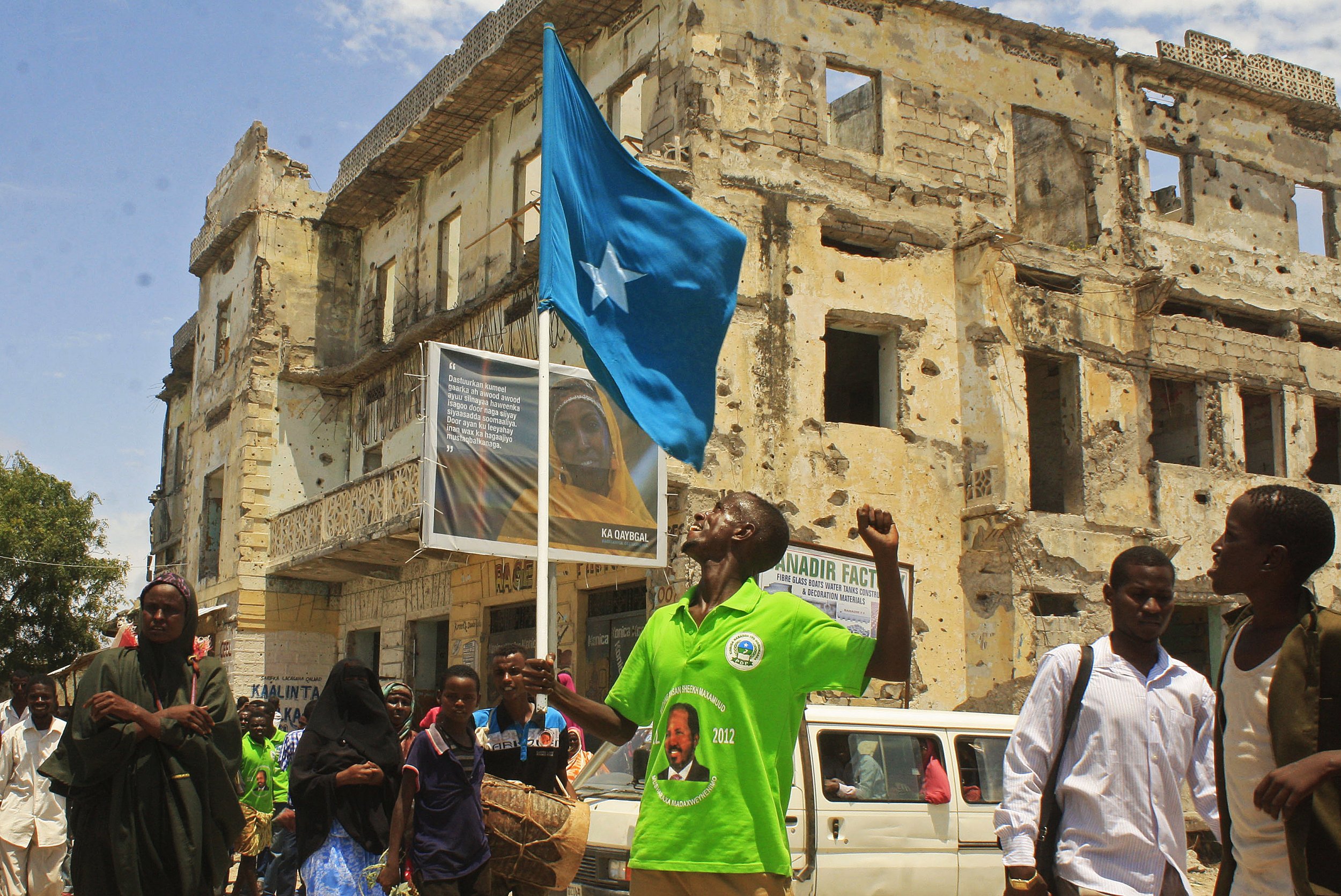 As far as presidential positions go, Somalia must rank as one of the toughest in the world.
The Horn of Africa country has been mired in conflict, poverty and Islamist insurgency over the past two decades. Somalia only established its first federal government in 2012 after more than 20 years of political vacuum, following the toppling of Siad Barre in 1991. Barre's demise resulted in a protracted civil war that aided the evolution of Al-Shabab, a militant group with ties to Al-Qaeda, which continues to plague the country despite more than 20,000 African Union troops being deployed to defeat the islamist insurgents. Somalia also has one of the weakest economies in the world, ranking 152 out of 195 countries in terms of national GDP in 2015.
Nevertheless, scores of candidates are expected to vie for the presidency when Somalia holds a presidential election in October, preceded by senatorial and parliamentary polls. Newsweek considers some of the key candidates hoping to lead Somalia out of turmoil.
The Incumbent: Hassan Sheikh Mohamud
Elected in 2012 to lead Somalia's first proper government in two decades, Mohamud is standing for re-election in the October ballot, in which MPs will vote for their preferred presidential candidate. A former peace activist who has remained in Somalia throughout the civil war, Mohamud leads the Peace and Development Party, which he has attempted to put above the clan rivalries that dog Somali politics. Under Mohamud's leadership, Somalia has gradually began reintegrating into the international community, establishing and developing ties with the United States and European Union among others. But Al-Shabab has continued to terrorize the country, intensifying its attacks in 2016 and attacking government officials and civilians, as well as military targets.
The Prime Minister: Omar Abdirashid Ali Sharmarke
A Canadian-educated former United Nations diplomat, Sharmarke had a brief spell as Somalia's ambassador to the U.S. in 2014 before he was appointed to the post of prime minister by Mohamud in December 2014. The son of former Somali prime minister and president Abdirashid Ali Shermarke, who was assassinated in 1969, Sharmarke is currently in his second spell as premier—he served briefly under former president Sheikh Sharif Ahmed between 2009 and 2010 before resigning due to a stand-off with the president. Sharmarke notably backed a campaign to end female genital mutilation (FGM) in Somalia earlier in 2016—the country has one of the highest rates of the practice in the world.
The Sole Female Candidate: Fadumo Dayib
Never has a woman contested for, let alone win, the top political role in Somalia. But Dayib, who fled as a refugee from Somalia to Finland in her childhood, is determined that her candidacy will not simply be for novelty value. She told Newsweek in April that "if Somali citizens were given an opportunity, the would elect a woman into office." She said her priorities would include increasing opportunities for young people, so that they were not lured into militancy or onto dangerous migration routes. Dayib also said she would be willing to negotiate with Al-Shabab, provided the militants stopped attacking civilians and cut ties with international extremist groups.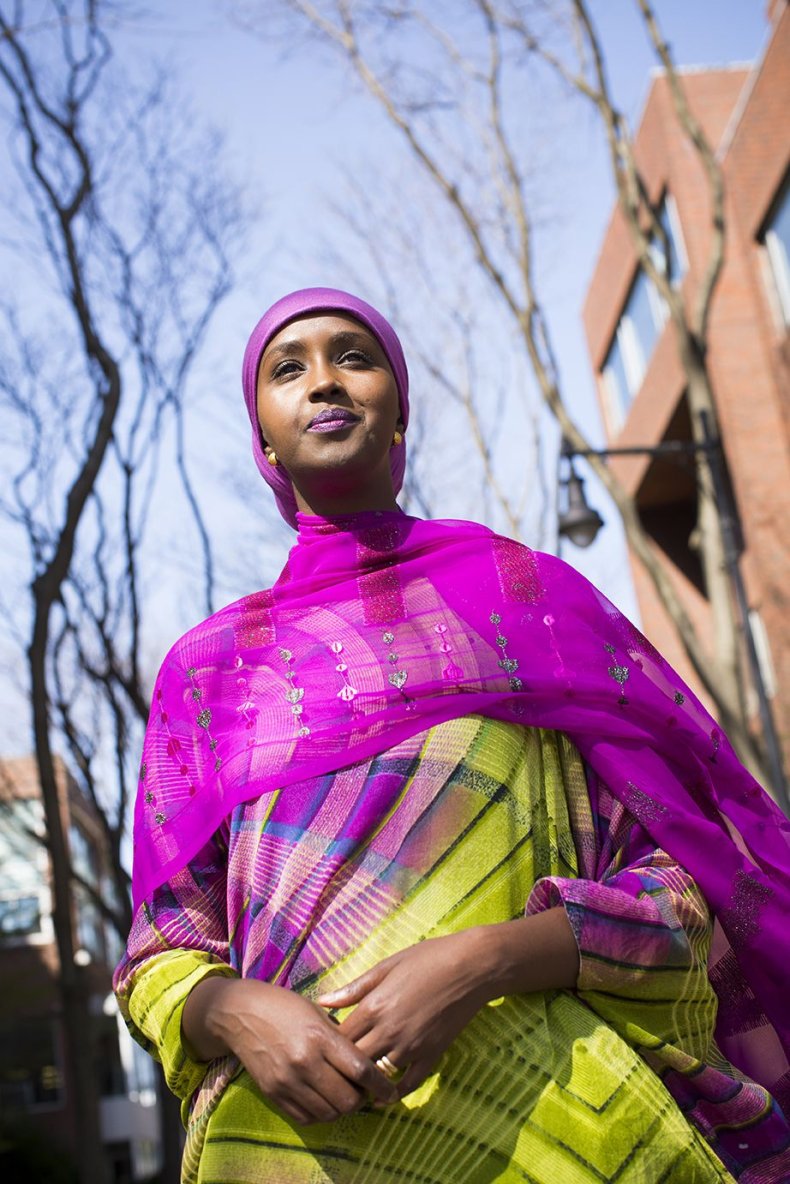 The Ex-President: Sharif Sheikh Ahmed
Ahmed served as Somalia's president between 2009 and 2012 following years as a prominent leader within the Union of Islamic Courts (ICU). Considered a moderate Islamist, Ahmed was the chairman of the ICU when it seized control of the capital Mogadishu in 2006 for around six months, before being driven out by Ethiopia. The ICU's militant wing later evolved into Al-Shabab, though Ahmed was not associated with the hardliners and eventually jointly authorized the deployment of Kenyan soldiers to Somalia in 2011 to fight the extremist group. Beaten in the 2012 elections by Mohamud, Ahmed is expected to contest the 2016 vote.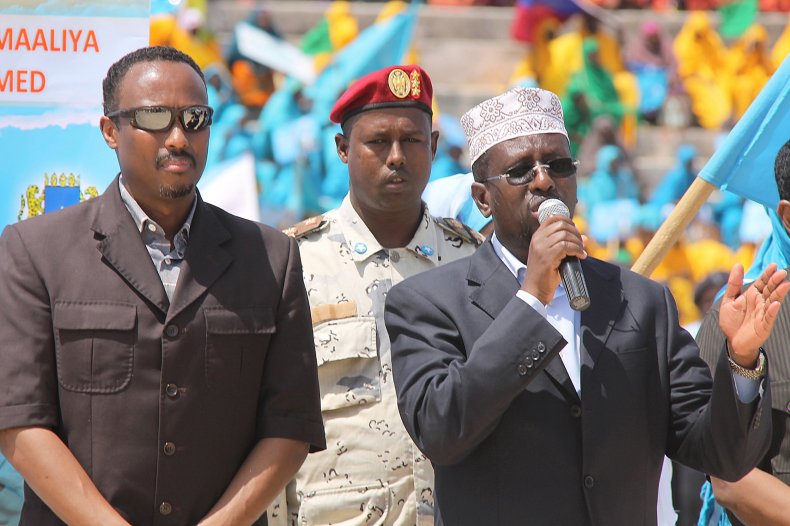 The Spurned Prime Minister: Mohamed Abdullahi Mohamed
A dual U.S.-Somali national, Mohamed—better known as Farmajo—served as prime minister under Ahmed for under a year before he was forced out under a deal that extended the presidential mandate of Ahmed. Farmajo initially resisted the deal, which was met with protests in Mogadishu, but later accepted "in the interest of the Somali people." He was eliminated in the first round of voting in the 2012 presidential election but appears to be popular among Somalis—his Facebook page has more than 76,000 likes.