Al-Shabab: Who Was the Garissa Attack Ringleader?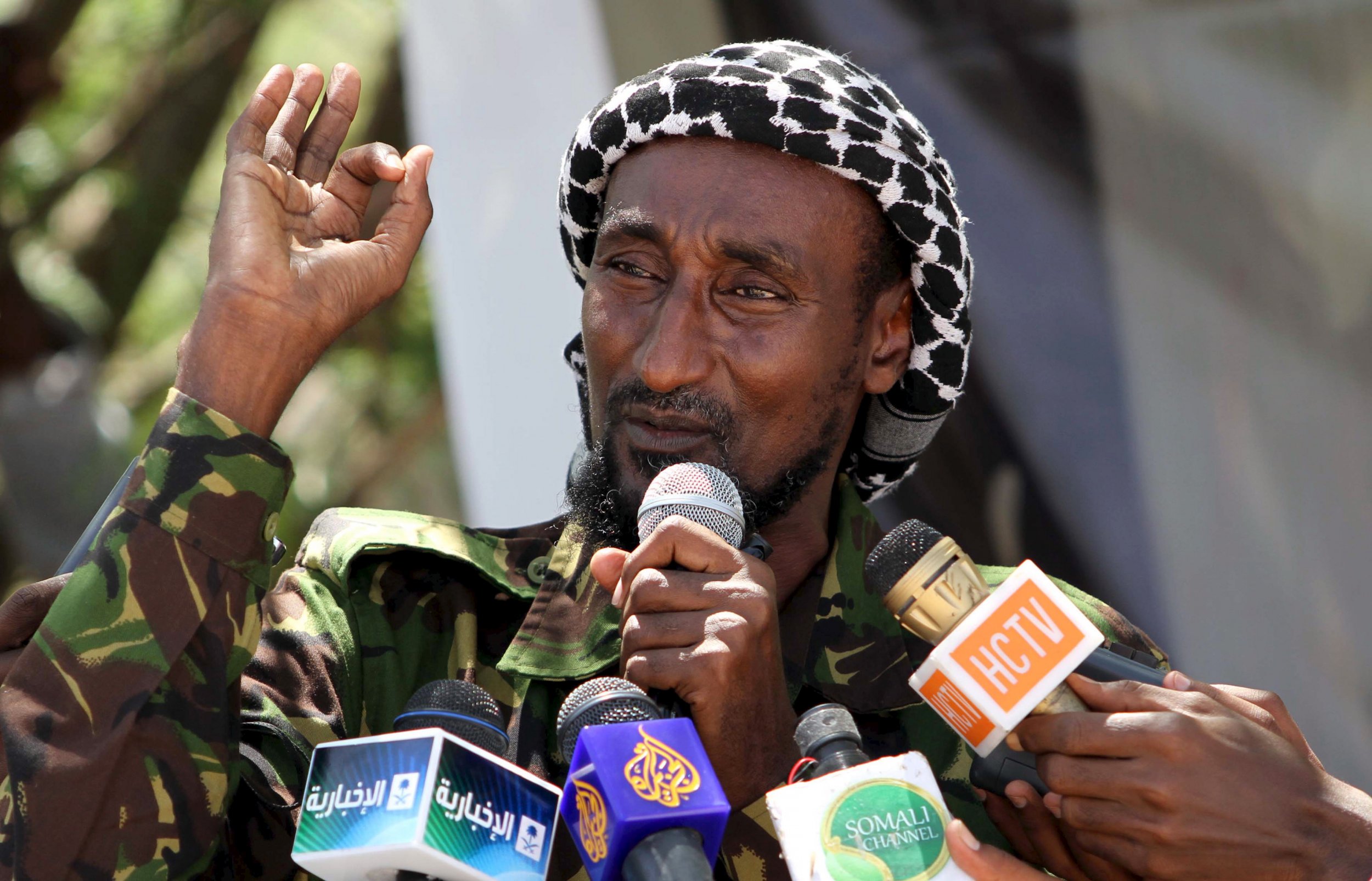 The Al-Shabab attack on Garissa University College was one of the deadliest attacks in Kenya's history.
Militants from the Al-Qaeda-aligned militant group , based in neighboring Somalia, entered the university in east Kenya on April 2, 2015. Over the course of 16 hours, the gunmen slaughtered 148 people, reportedly separating Christians from Muslims and executing the former.
The Kenyan government identified Mohamed Dulyadin—also known as Mohamed Mohamud, Mohamed Kuno and Gamadhere—as the chief orchestrator of the devastating attack and put out a $215,000 bounty for his capture. Dulyadin, a Kenyan national and former headmaster at an Islamic school in Garissa, is thought to have crossed from his homeland across the porous border into Somalia to join the Islamic Courts Union, a precursor to Al-Shabab that took control of much of Somalia, including the capital Mogadishu, during an advance in 2006.
Somali security sources reported on Wednesday that, just over a year after the Garissa attack, Dulyadin was dead . There are conflicting reports as to how he died—the security minister in the Jubaland region of Somalia, Abdirashid Janan, told Voice of America's Somali service that Dulyadin was killed by a U.S.-trained unit of Somali forces, while another anonymous Somali official claimed his death was caused by U.S. helicopters firing missiles at a car in which Dulyadin was traveling. The U.S. have yet to comment on Dulyadin's death.
However he was killed, Dulyadin's death represents a boon in particular for Kenya, says Stig Jarle Hansen, an expert who has written books on Al-Shabab. Hansen says that Dulyadin was particularly active in Somalia's border regions—including the Gedo and Middle Juba regions close to the Kenyan border—and in northeast Kenya, where he likely played a role in other major attacks. Al-Shabab killed 36 non-Muslim workers at a quarry near the northeast Kenyan town of Mandera in December 2014 and has also attacked civilian buses several times in Mandera, killing passengers who did not identify as Muslim.
"This is good news for Kenya," says Hansen. "In the border areas, because the borders are a little bit meaningless, he was very important. The northeast was the most serious problem for the Kenyan authorities; Al-Shabab were hitting heavy up there and the locals are very scared in that part of Kenya as there is not full control from the government side."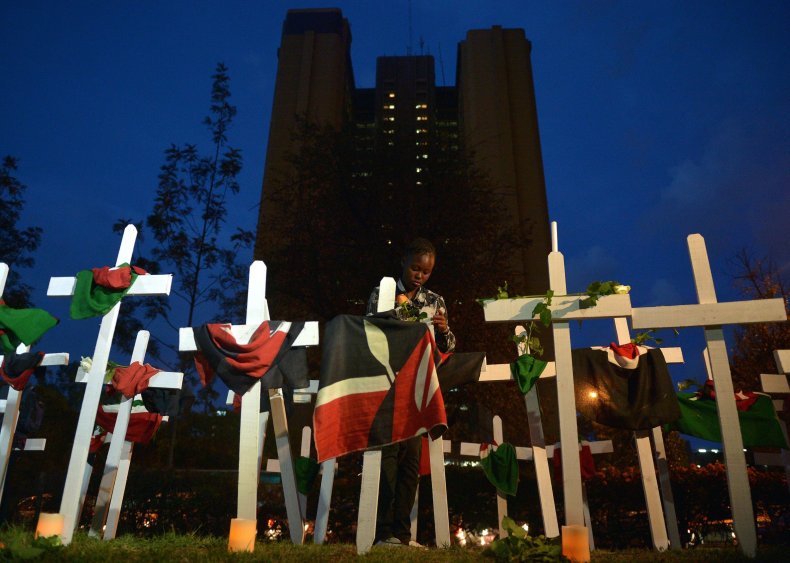 Following the Garissa attack, the Kenyan government claimed that Dulyadin was responsible for the Somali militant group's external operations in Kenya. Al-Shabab has waged war on Kenya since the latter invaded Somalia in 2011 in retaliation for multiple armed incursions by the group. Kenya also contributes almost 3,700 troops to a 22,000-strong African Union force— known as AMISOM —aimed at reclaiming territory from Al-Shabab and stabilizing the internationally backed government in Somalia. Kenya said that Dulyadin recruited extremists from within his own family and had a network of Al-Shabab sympathizers throughout Kenya, including in the Dadaab refugee camps . Kenyan Interior Minister Joseph Nkaissery recently announced that the Dadaab camps—which house more than 300,000 mostly Somali refugees—were to be closed as they had become "hosting grounds" for Al-Shabab. Nkaissery even claimed that major Al-Shabab attacks—including the Garissa attack and the four-day siege on the Westgate shopping mall in Nairobi, in which at least 67 people were killed—had been planned from within Dadaab's confines.
Dulyadin's status within Al-Shabab has come under scrutiny in recent months, says Hansen, as rumors emerged that he may have had sympathies for the Islamic State militant group (ISIS). Al-Shabab's leadership have disavowed calls for allegiance from ISIS militants based in the Middle East and leading members of the group—including a senior Al-Shabab official based in Middle Juba, where Dulyadin was active—have been executed for aligning themselves with ISIS. A pro-ISIS faction has reportedly been established in Somalia by Abdulqadir Mumim , a British passport holder and ex-senior Al-Shabab commander, but the breakaway element does not yet have widespread support within the movement.
"The rumors about [Dulyadin] have been very strong about the possibility of IS sympathies," says Jansen, using an alternative acronym for ISIS. "There were a lot of strange rumors for the past year but in the end he seemed to land on the Al-Shabab side, not the [ISIS] side."