Somalia: ISIS is 'More Dangerous than Al-Shabab,' Says Ex-Intelligence Official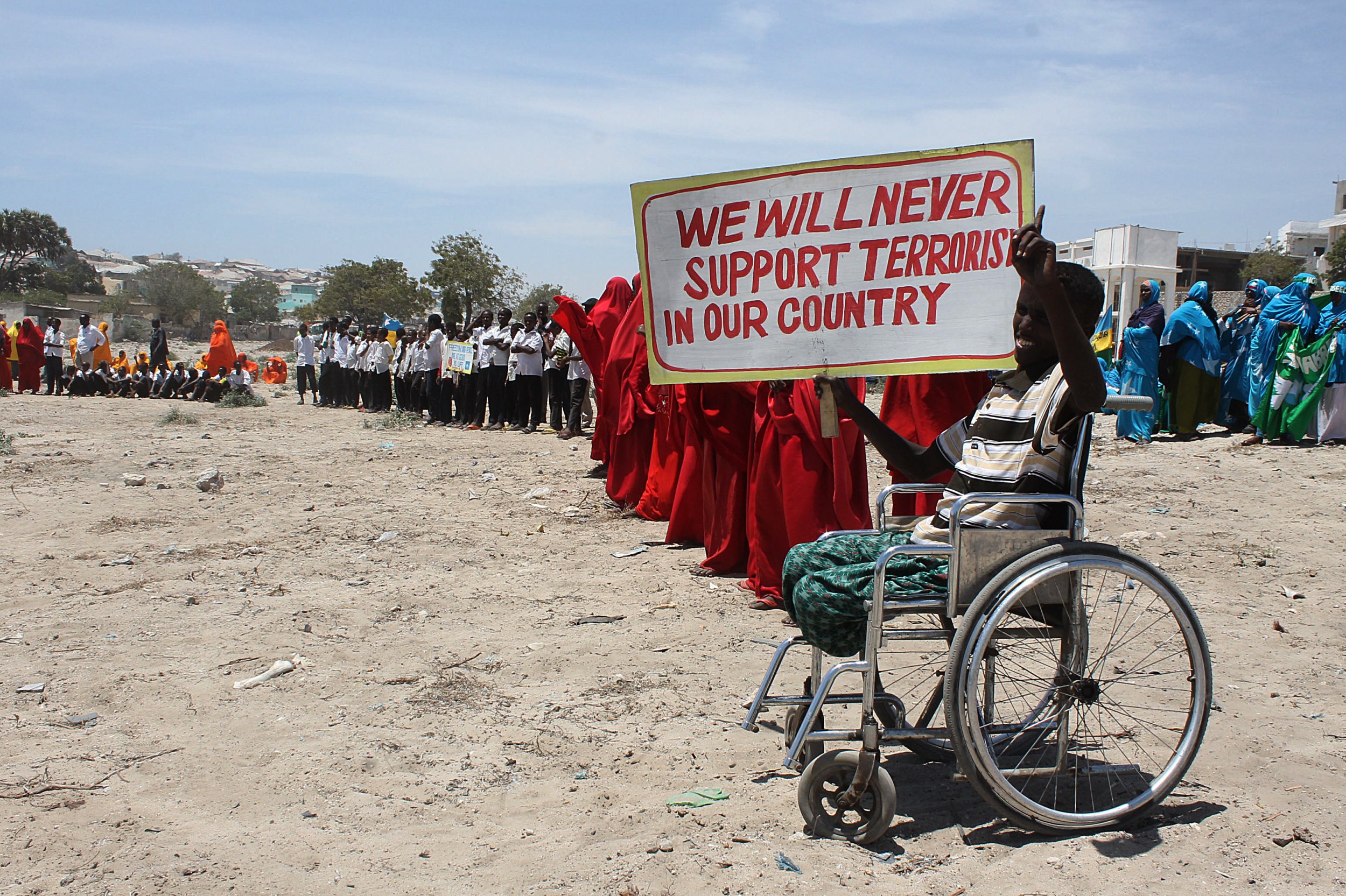 A cell of the Islamic State militant group (ISIS) in Somalia has grown in size by a factor of five in the space of just nine months, according to an ex-Somali intelligence official.
The pro-ISIS faction in Somalia had just 20-30 members when it was founded in October 2015, but has now grown to between 100-150 fighters, Abdi Hassan Hussein, former director of the Puntland Intelligence Agency, told Voice of America's (VOA) Somali Service. Puntland is a semi-autonomous region within Somalia.
For years, Al-Shabab has functioned without opposition as the main militant group in Somalia. The group is broadly aligned with Al-Qaeda and has reportedly ordered the execution of ISIS sympathizers within its ranks. A senior Al-Shabab commander in Puntland—Abdulqadir Mumim, who also holds a British passport—pledged allegiance to ISIS with a few dozen followers in October 2015, and according to Hussein, the cell has grown in size and now receives funding and arms from ISIS's more established branch in Yemen, which lies just across the Gulf of Aden.
Hussein told VOA that Somali security forces have underestimated the threat posed by ISIS and that defeating the cell would now require a large-scale mobilization of resources similar to those deployed in the fight against Al-Shabab. Somalia has been trying to quell the Al-Shabab insurgency for around a decade and a 22,000-strong African Union force known as AMISOM was deployed in the country in 2007 with the mandate of crushing the militant group.
"It would have been better to destroy them [the ISIS cell] when they were 20 or 30 men, before they adapted to the environment," Hussein told VOA. "But now the terrorists got used to the climate, they secured access to water wells, routes, and hiding places."
Al-Shabab has been launching almost daily suicide and gun attacks since the start of 2016, targeting civilian, government and military targets. In January, the group's fighters stormed an AMISOM base manned by Kenyan soldiers in El Adde, in the Gedo region near the border with Kenya. According to Somali President Hassan Sheikh Mohamud, up to 200 Kenyan soldiers may have died in the attack, which would make it Al-Shabab's deadliest attack since the group was founded in 2006.
According to Hussein, however, the growth of ISIS in the Horn of Africa state—which is due to hold makeshift elections later in 2016—poses a greater threat than the more established militant group. ISIS claimed responsibility for an attack in Somalia for the first time in April, saying it detonated an improvised explosive device targeting an AMISOM vehicle in the capital Mogadishu, though this claim was denied by AMISOM.
"Daesh is more dangerous than Al-Shabab," said Hussein, using an Arabic acronym for ISIS. "They are known for committing large-scale destruction. They have more finance. They have more impact. They declared to start attacks within Somalia, and they readied units to carry out attacks."