Al-Shabab Says Suicide Bomber Was Former MP Who Defected in 2010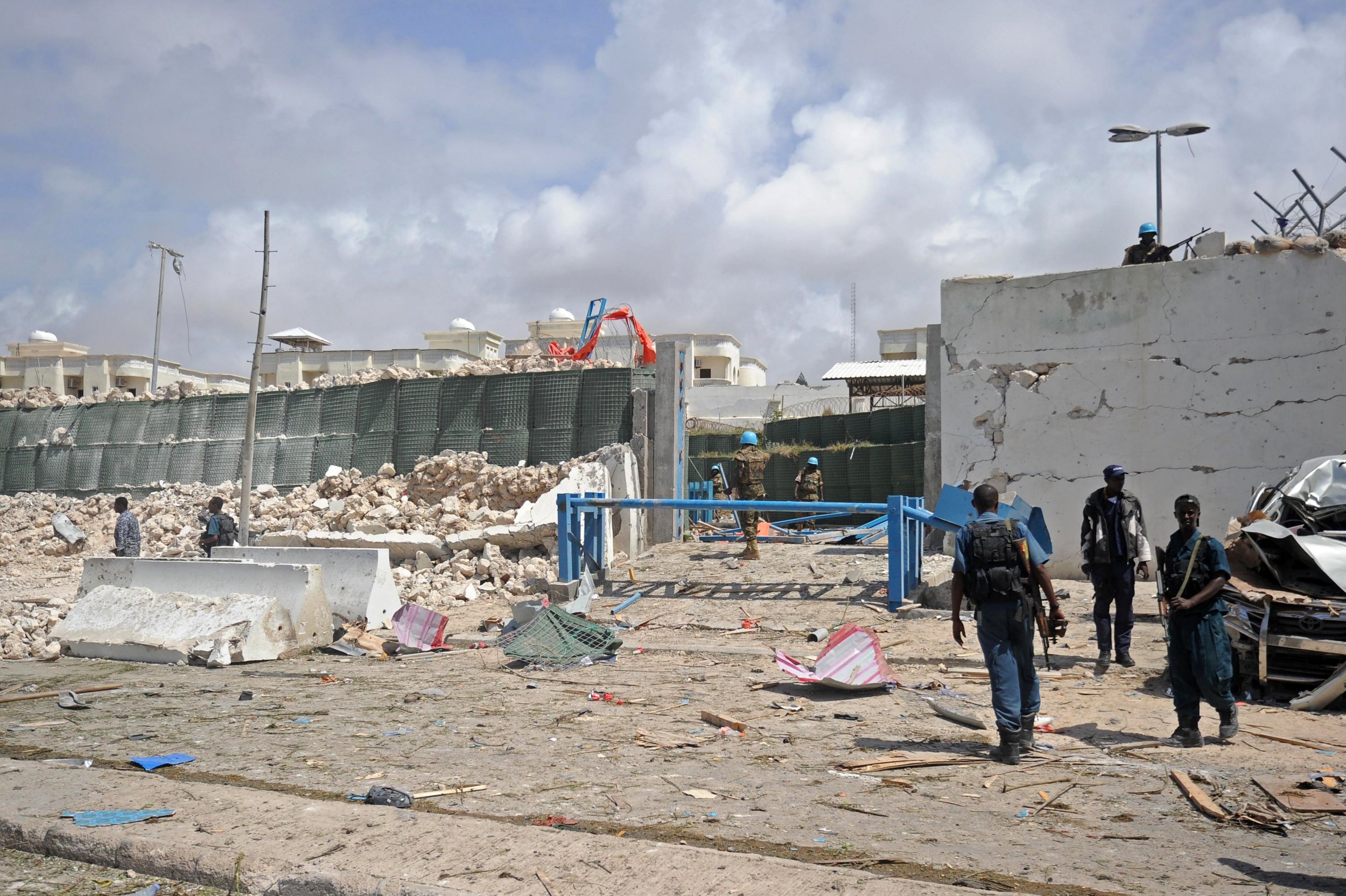 Somali militant group Al-Shabab claims that one of the suicide bombers who killed at least 13 people in a twin attack near the capital's airport on Tuesday was a former MP.
The group, which is affiliated to global militant network Al-Qaeda, said on Wednesday that Salah Nuh Ismail—known as Salah Badbado—drove one of the cars that is exploded near the entrance of a base for African Union (AU) soldiers deployed as part of a peacekeeping mission in Somalia, in a statement released on their channel on private messaging app Telegram and pro-Al-Shabab radio station Radio Andalus, AFP reported.
Another suicide car bomb exploded near a United Nations building in the same area in the twin attack, which killed at least 13 people. The bombings were condemned by AMISOM, the AU peacekeeping mission, as "senseless attacks that aim to disrupt and cripple the lives of ordinary Somalis."
Somalia is due to hold limited elections once the current government's mandate expires in August. While Al-Shabab has been driven out of the capital by the 22,000 AU peacekeepers and the country's army, it still regularly carries out suicide bombings and armed attacks.
Badbado, 53, served in Somalia's parliament for six years between 2004 and 2010. He was part of the Transitional Federal Parliament, established in 2004 as the Horn of Africa country attempted to institute central governance following over a decade of civil and tribal warfare. Badbado went missing for several days in 2010 before announcing at a press conference that he was joining the militant group, reportedly saying that he needed to live in a "Shariah-compliant" territory.
Al-Shabab said in its statement that Badbado was a "former lawmaker" who had "repented from the apostasy in the year 2010 when he publicly announced defecting from the apostates."
Radio Andalus broadcast an interview with Badbado on Wednesday that was purportedly recorded hours before the double attack, in which the ex-MP said that he was going to partake in an imminent suicide operation. Badbado reportedly lived in Jilib, a town in southern Somalia that lies several hundred miles south of the capital Mogadishu. Somali officials have not yet confirmed the identity of the suicide bombers involved in Tuesday's attacks.
Al-Shabab have frequently targeted government officials—as well as AMISOM and civilian targets—in their insurgency against the Western-backed federal government in Somalia. The group has recently attacked several hotels in Mogadishu known to be popular with lawmakers and also claimed responsibility for a car bomb that killed the country's ex-defense minister, Muhayadin Mohamed, in Mogadishu in February.