Exclusive: ISIS Could be 'Tomorrow's Reality' in Somalia, Says PM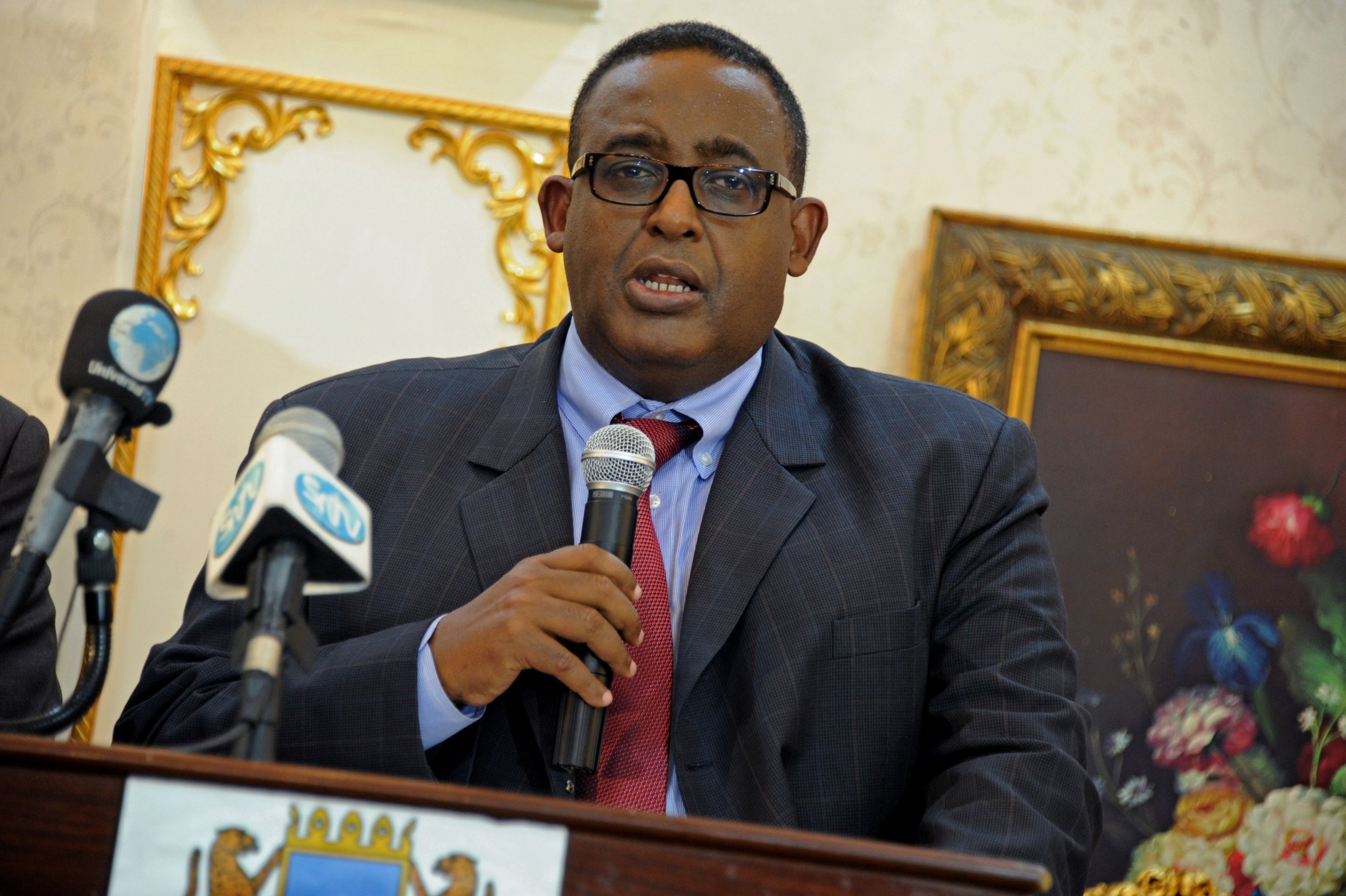 Somalia is due to hold elections in October and November that are seen as a vital stepping stone in restoring governance and rebuilding a state plagued by war and insurgency for 25 years.
Twelve years after the formation of its current transitional federal government, and 25 years after the overthrow of Siad Barre plunged the country into chaos, Somalia is holding limited elections, which have been delayed several times. An electorate of around 14,000 selected by tribal elders will choose MPs who will in turn select a president to lead the country until 2020.
Ahead of the elections, Newsweek spoke exclusively with Omar Abdirashid Ali Sharmarke, Somalia's current prime minister and a presidential candidate, about why he wants to lead the country.
Why do you want to be president of Somalia?
I have twice been the prime minister of this country [from 2009-2010 and December 2014-present]. I have a lot of experience and knowledge of what this country is going through and exactly the issues that we need to deal with and deal with quickly in the next Somalia.
This country needs reconciliation, the people must get out of the experience that the country has gone through in the last 20 or so years of internal conflict. We need to build the trust and interdependency of our society and the relation between the states and the center.
There's a lot of things that we were not able to finish in this year-and-a-half that I was prime minister. So I think that I provide political stability that will be key to have a working security sector, to have a regional interdependency that is really advancing and an economy that can sustain a large sector of our youth who are now unemployed and wary about their futures.
Do you think that Al-Shabab will try to disrupt the elections?
I'm very confident that the elections will move forward safely. Definitely, we will keep an eye on the attempts that Al-Shabab will make [to disrupt] the status quo [and cause] chaos. But we plan to have a very secure environment in which elections can take place.
We are going for Al-Shabab in their own heart. We have eliminated most of their leadership. We are continuing to go after them in any areas that we think they are assembling or coming together. But nonetheless, although we are doing all these kind of [efforts] containing and defeating Al-Shabab, often whenever we defeat them conventionally, they resort to an act of terrorism, targeting innocent civilian and soft targets. We keep preventing a lot of things every day but nonetheless we accept that they are going to try and disrupt, [but] it will not be feasible to do so.
What would you do to tackle Al-Shabab, if you were elected?
The important thing is to take care of our own security. It is not only Al-Shabab that is the problem. I think Al-Shabab is going to be defeated eventually. Now, Al-Shabab controls only one autonomous region's capital [out of 18 regions in Somalia] in the Lower Juba area, and we are preparing Operation Juba Corridor that we hope will [remove it from] their hands.
We need to have an integrated national force that can really build the confidence and trust of our society. So that is the main priority, to make sure that there is no vacuum, not only for Al-Shabab. There is a lot happening in our neighborhood—there is the Yemen conflict going on, ISIS, Al-Qaeda—everybody will be eyeing Somalia in case there is a vacuum here, so we really want to close all these vacuums before these guys come or try to enter Somalia.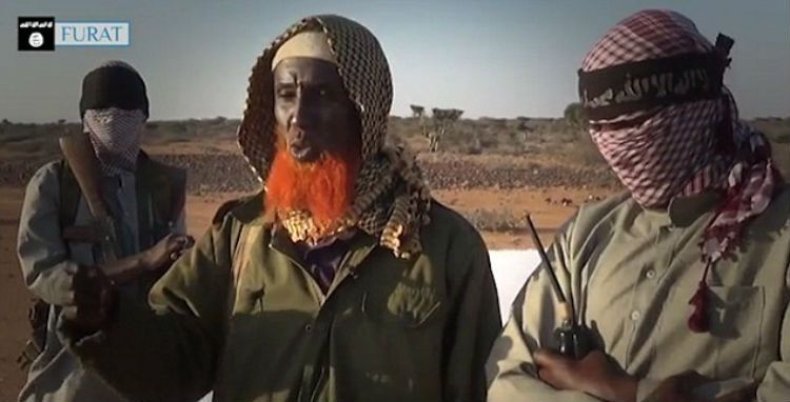 How much of a threat does ISIS pose to Somalia? Some factions of Al-Shabab have reportedly pledged allegiance to ISIS.
If it's not dealt with, it's the tip that will be the reality of tomorrow… We keep an eye on that end, these small factions [of Al-Shabab] that have pledged allegiance to ISIS, they are now in the upper north [of Somalia], in the Golis mountains in Puntland state. [Al-Shabab is traditionally aligned with Al-Qaeda.] We are trying to make sure that these guys are taken care of and totally defeated.
How can Somalia accommodate hundreds of thousands of returning refugees from the Dadaab camps in Kenya?
I want to make it clear that we want our people back; how [they should return] is the issue that we are discussing now.
We really want to bring our refugees back to their areas of origin or to a place they choose in which they feel they can have a more productive life. We believe that they are going to really enhance our economy, but also they are going to enhance their own political situation. Most of these refugees have been staying there for 25 years or so, their kids have all grown up there, have studied, some of them are teachers. I think they can really make a huge contribution in their own country, but nonetheless we have to be careful of forcing them to be dumped on the Somali side. That will create a lot of discontent.