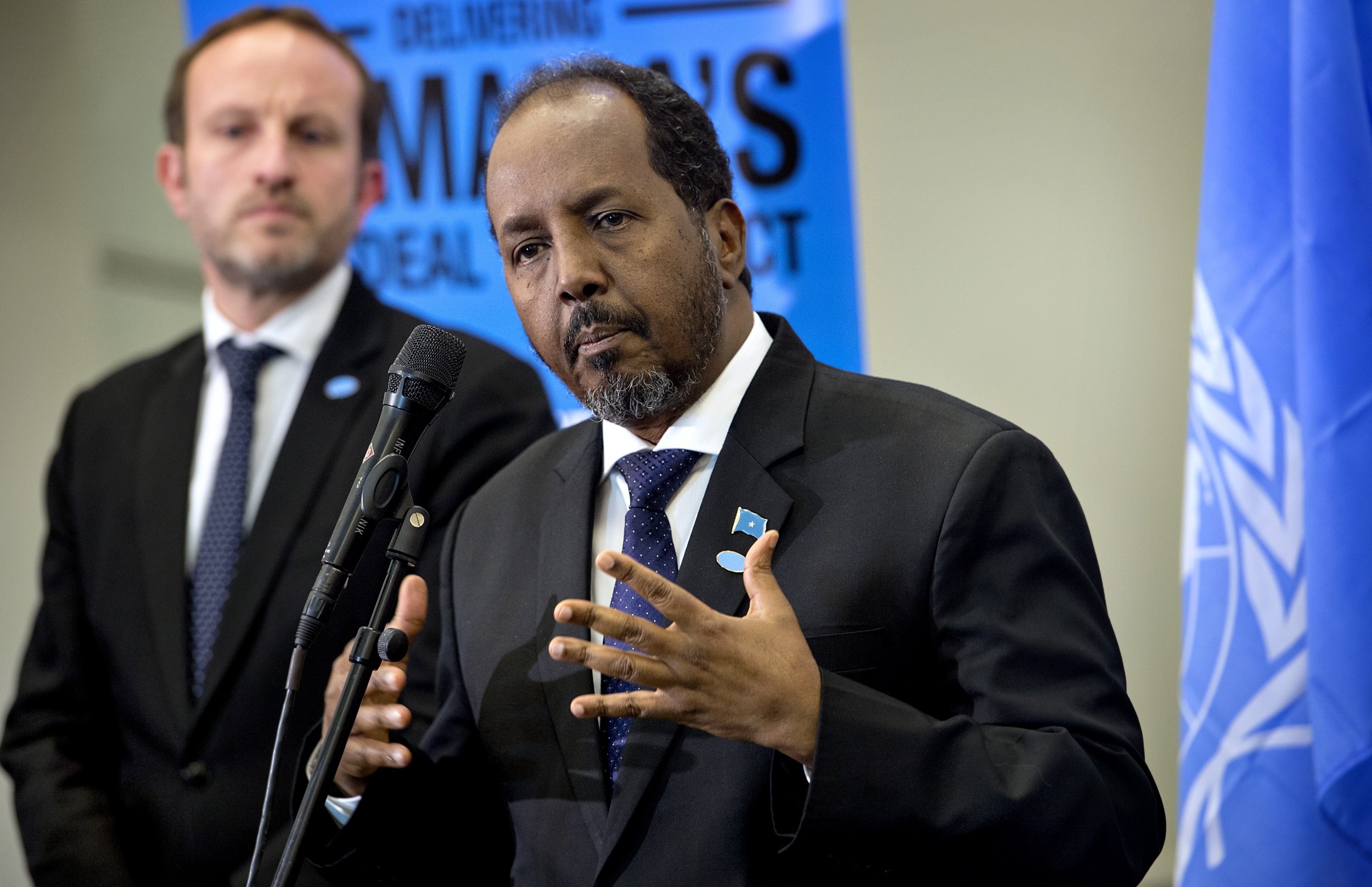 Somalia is due to hold elections in October and November that are seen as a vital stepping stone in restoring governance and rebuilding a state plagued by war and insurgency for a quarter of a century.
Twelve years after the formation of its current transitional federal government, and 25 years after the overthrow of Siad Barre plunged the country into chaos, Somalia is holding limited elections—which have been delayed several times. An electorate of around 14,000 selected by tribal elders will choose MPs who will in turn select a president to lead the country until 2020.
Ahead of the elections, Newsweek spoke exclusively with Hassan Sheikh Mohamud, Somalia's current president who is running for re-election.
Why do you want to continue as the president of Somalia?
I am proud that my government laid a foundation of some sort of political stability. We have revived several institutions that serve our people; we succeeded in implementing the federal system that was limited to paper for years; we created hope for Somalis.
We have made progress in our foreign relations. We have almost 30 foreign embassies working in Somalia; the United States, our biggest ally, formally recognized the government of Somalia after two decades of civil war and even appointed a new ambassador.
I am confident that the consensus approach that my government has been applying will be helpful to Somalia's political future. If I get elected for a second term, my emphasis will be on security, eliminating the remnants of the terrorist group Al-Shabab, economic reform and basic social services, and strengthening our institutions.
What is your biggest regret from your first term as president?
I wish that we had been able to hold full democratic elections of one person one vote across Somalia, but because of unavoidable circumstances, we are ending up with an indirect electoral process.
But let me underline that our aim is to ensure a smooth, peaceful and inclusive electoral process that will lead to a secure and democratic transition in November, with no extension of the current government's mandate. This will constitute a first step towards the implementation of the one person one vote mechanism by 2020.
How successful has your government been in the fight against Al-Shabab?
Joint military operations of the Somali National Army (SNA) and African Union troops (AMISOM) against Al-Shabab have recovered more than 75 percent of the territories they occupied in 2014. These include key seaports, which means that Al-Shabab has been denied its overseas supplies and free movement of foreign fighters, who used to provide the group with training and knowhow for the construction of explosive devices using local sources and products.
Today, Al-Shabab controls less than 10 percent of territory in Somalia. Many of their key leaders have been killed in recent months and others have defected. The SNA and AMISOM have proven that Al-Shabab is vulnerable, divided and can be defeated through coordinated military action.
Equally importantly, Al-Shabab has lost the ideological battle. Their continuous indiscriminate killing has exposed their oblique and twisted un-Islamic behavior. The general population who was kept under their threats and extortion has not only distanced itself from them, but now feels free from fear. Their recruitment has consistently declined.
What needs to be done to eliminate Al-Shabab once and for all?
Somalia, with the support of its African brothers, is successfully fighting a war against international terrorism. No country is immune from terror today, whether it is Al-Shabab, Al-Qaeda, ISIS, Boko Haram and others. Terrorism is an evil without purpose or geography and can only be defeated in partnership across all sectors internationally.
Al-Shabab has turned to small teams carrying out asymmetric warfare tactics, in order to conduct high-impact terror attacks against soft targets in Somalia and, increasingly, in neighboring countries. In response, I would like to suggest that we have to develop common security and legislative policies that enable us to respond to these threats in a unified and swift manner.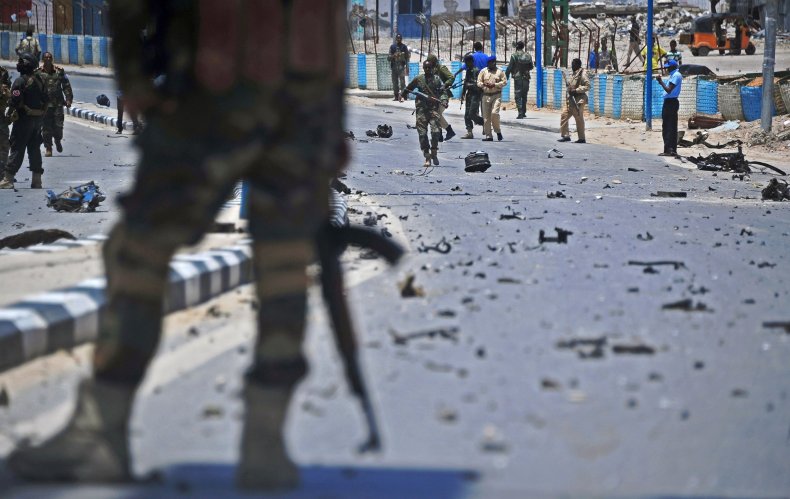 I also strongly reiterate the need for international support for reinvigorated AMISOM and SNA operations. My government has been working hard to strengthen the capacity and accountability of Somali security institutions across the country so that we are ready to assume control of our own security and release AMISOM from its commitment, and this will be a top priority if my people re-elect me come the elections. [The African Union recently announced that AMISOM would begin pulling out of Somalia in 2018, with the aim of completing a full withdrawal by 2020.]
Do you agree with Kenya's decision to close the Dadaab refugee camp and repatriate hundreds of thousands of Somalis?
We appreciate the generosity that the Kenyan government and its people have offered to our people during a needy time when they fled the civil war in Somalia. We recognize the burden on Kenya of hosting such a huge number of people and providing them with what they need.
We have challenges in Somalia, but at the same time, these refugees have to come back home and take part in the rebuilding of their country. We need to put in place some basic needs for these people to ensure their smooth return. I thank Kenya again and again for hosting our people—Kenyan generosity will be written in the new history of Somalia.