Al-Shabab Kills Seven in Mogadishu Beach Restaurant Attack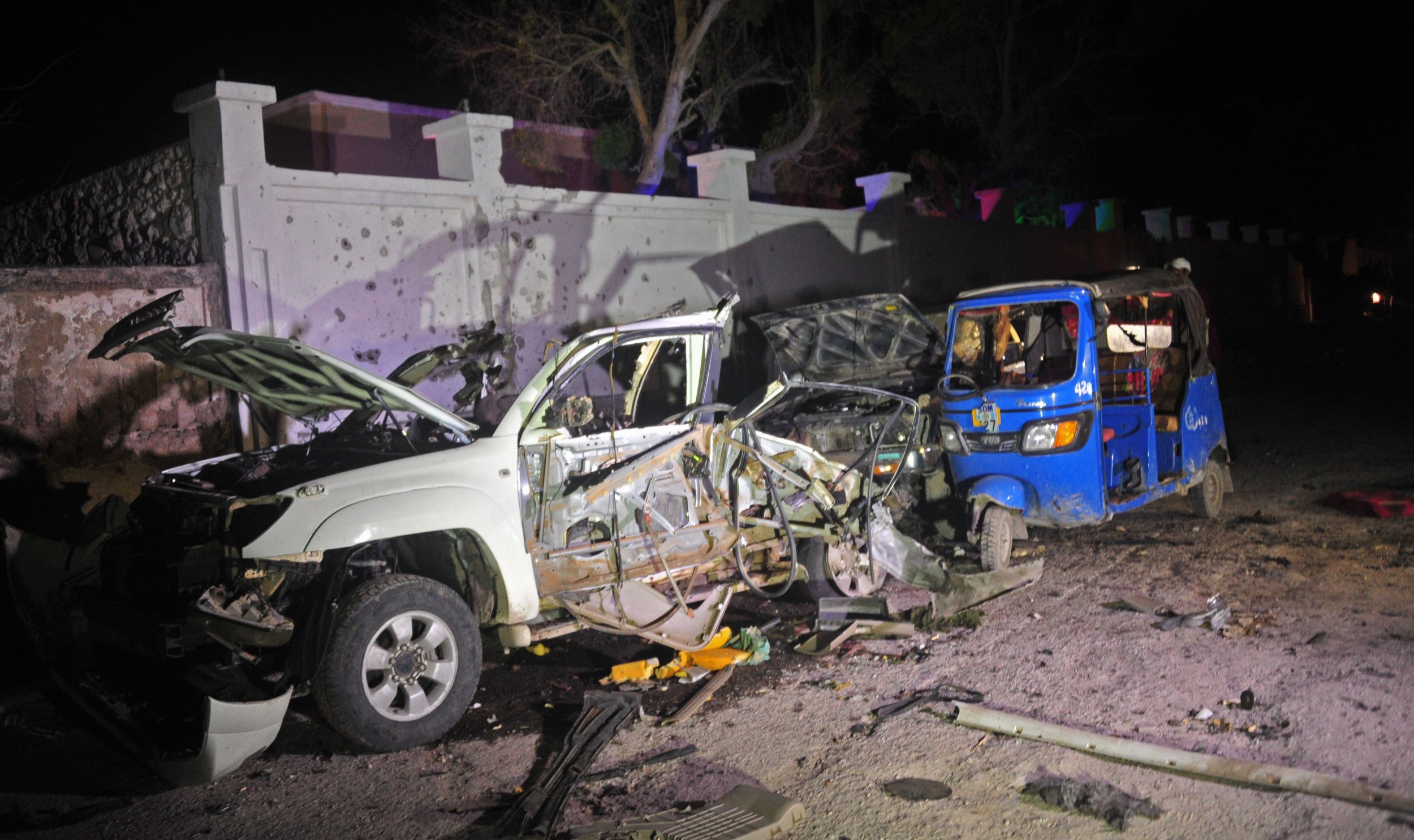 Militants from the Al-Shabab militant group killed ten people in a car bomb and shooting attack on a beachfront restaurant in the Somali capital Mogadishu late Thursday, according to authorities.
Police raised the death toll in the attack from seven to ten Friday. "Nine people including two Shabab gunmen were killed in the attack," Mogadishu city spokesman Abdifatah Halane had earlier told AFP news agency. Twenty people managed to escape the scene of the attack.
The gunmen targeted the Banadir Beach Restaurant near to Mogadishu's Lido Beach, a popular location for the city's wealthier clientele. They detonated a car bomb before engaging in a gunfight with security forces.
It was the second attack on the beach area after gunmen conducted another bomb and shooting attack on a seafood restaurant in January, leaving 20 people dead.
The perpetrators "have been gunned down and the restaurant is now under the full command of the Somali government soldiers," regional police commander Colonel Abshir Bishaar told the Somali National News Agency.
"The terrorist attack killed nine persons, five of them were civilians, two security forces and the other two were the militants who carried out the attack," he added.
The radical Islamist group, a rival to the Islamic State militant group (ISIS), continues to wage attacks in the Somali capital. In June, the group's fighters stormed a hotel in Mogadishu, detonating a car bomb and a suicide bomb before gunmen stormed the complex, killing 15 people.
But it is also waging war on neighboring Kenya because of the Kenyan military's troop presence in Somalia as part of a regional military force.
Its deadliest attacks in the region in recent years have been the Garissa University College attack in April 2015 in which gunmen killed 148 people, as well as the Westgate Mall attack in September 2013 when the group's militants stormed the shopping center and killed 67 people.