Al-Shabab Kills Five Police Officers in Kenya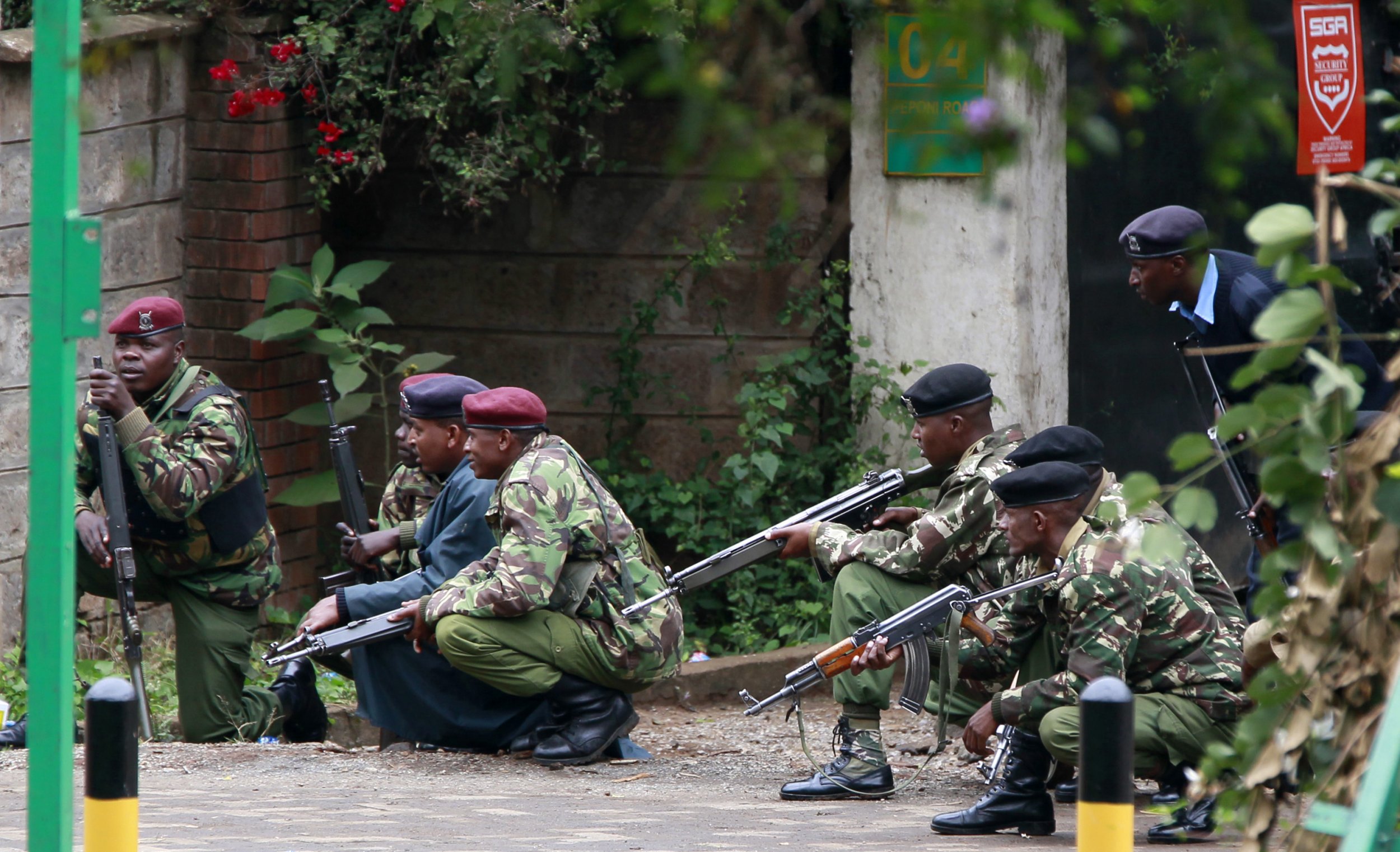 Somali militant group Al-Shabab claims to have killed five police officers in northeast Kenya on Monday.
A spokesman for the Al-Qaeda-affiliated group , Sheikh Abdiasis Abu Musab, told Reuters that four officers were also injured and a vehicle burned during the ambush on a police convoy. A statement from Kenya's national police service confirmed the death toll and said that officers were in "hot pursuit of the attackers."
Mandera County Governor Ali Roba condemned the attack in a statement published on his Facebook page, saying that the police officers "died in the line of duty, providing escort to our passengers."
Roba also said that the presence of "terror cells" in the area had been reported and urged the Kenyan government to investigate whether a "security lapse" was to blame for the incident. Al-Shabab have targeted Mandera before, killing 28 teachers on a bus in November 2014 and killing 36 quarry workers near the town in December 2014. On both occasions, non-Muslims were specifically targeted. In a December 2015 attack, militants stopped a bus in Mandera and attempted to separate Muslims from non-Muslims, but the Muslim passengers defended their Christian counterparts, limiting the attack to two casualties. The border between Kenya and Somalia runs for 425 miles (684 kilometers) and is poorly policed in parts, meaning that militants can cross into Kenya from Somalia.
Al-Shabab declared war on Kenya following the latter's invasion of Somalia in 2011. Kenya also contributes more than 3,500 troops to a 22,000-strong African Union force (AMISOM) aimed at wrenching control back from the militants to the Western-backed federal government, based in the Somali capital Mogadishu.
In related developments, Al-Shabab confirmed on Friday the death of a senior commander who reportedly planned the attack on Garissa University College in Kenya in April 2015, in which Al-Shabab gunmen killed 148 students and staff at Garissa University College. The death of Mohamed Dulyadin—also known as Mohamed Mohamud, Mohamed Kuno and Gamadhere—was first reported by Somali security officials on June 1 but the group had not confirmed it until Friday, attributing his death to "U.S. crusaders."
A court in northern Somalia in the semi autonomous state of Puntland also sentenced 43 militants from Al-Shabab to death on Saturday. The militants reportedly took part in fighting in Puntland earlier in 2016, during which Al-Shabab briefly seized control of a strategic port town in Puntland.
The militant group is waging an insurgency against the Somali government and has upped its attacks in 2016. Somalia is due to hold elections after August, when the current government's mandate expires, but it is unlikely that they will follow the one-person, one-vote system of democracy.