Someone Hacked Donald Trump's Wikipedia Page, Replaced Photo With Image of Penis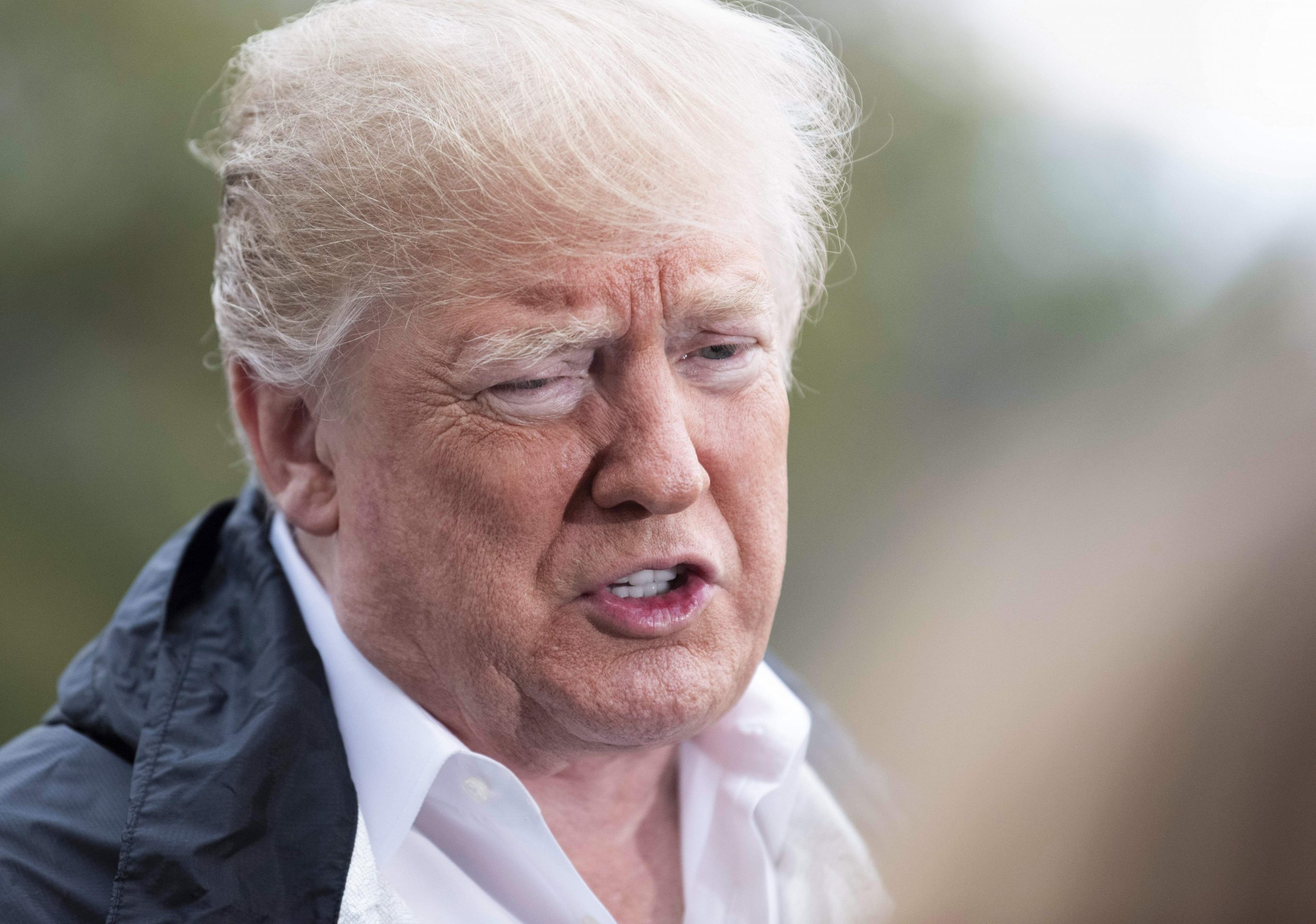 President Donald Trump's Wikipedia page was edited to replace the president's image with a penis on Thursday.
Usually, the main image of the president on his Wikipedia page shows him smiling against a backdrop of the American flag, in an official White House portrait.
But on Thursday, iPhone users who asked Apple's virtual assistant, Siri, the president's age were met with a graphic image of a man's genitalia, an English Wikipedia Administrator who asked to be identified by his username TheSandDoctor, confirmed to Newsweek. The image appeared intermittently on Thursday evening.
Related: Trump thanksgiving dinner: Mar-a-Lago feast featured more than turkey
TheSandDoctor said the image was likely switching back and forth because Siri appears to source its information from Wikipedia in real time. Three editors were engaged in an "active edit war" by adding the image "while others were reverting it back to his proper image," he said.
The accounts which carried out the vandalism were blocked. Until November 24, only admins will be able to edit the page.
"If vandalism restarts, the article will most likely be reprotected for a longer duration," said TheSandDoctor.
The history of Trump's Wikipedia page lays bare the back and forth between editors uploading and deleting the explicit photo.
The incident is the latest mishap to befall Siri. Last year the assistant told users the Bulgarian national anthem was "Despacito," CNET reported last year.
The president was likely unaware of yesterday's Wikipedia edit war as it unfolded, as he was spending Thanksgiving with his family at their Mar-a-Lago resort, in Florida. First lady Melania Trump, their son, Barron and Trump's daughters Ivanka and Tiffany attended Thanksgiving at the property, The Hill reported.
The first family tucked into a menu of seafood and watched a performance by an opera singer.
According to The Hill, journalists were ushered into the ballroom at the residence where a singer performed "Music of the Night" from Andrew Lloyd Webber's 1986 musical Phantom of the Opera.
At dinner, guests were served Chilean sea bass, red snapper and ribs; whipped potatoes, vegetables and stuffing were among the sides. It wasn't clear what the president ate.
Earlier in the day in a phone call with the media, Trump was asked what he was most thankful for on one of America's most important national holidays. The president responded with his family and himself.
"I made a tremendous difference in the country. This country is so much stronger now than it was when I took office that you won't believe it," he said.
The president continued: "And I mean, you see it, but so much stronger that people can't even believe it. When I see foreign leaders, they say we cannot believe the difference in strength between the United States now and the United States two years ago. Made a lot of progress."
On Thanksgiving, the president also continued his habit of tweeting almost daily. In his first tweet of the day, Trump said the world was "mean and nasty."
He wrote: "It's a mean and nasty world out there, the Middle East in particular. This is a long and historic commitment, & one that is absolutely vital to America's national security."
This article has been updated with background information on Trump's public statements on Thanksgiving and comment from a Wikipedia editor.