Sorry, Justin Bieber—Your Music is a Turn-Off in the Bedroom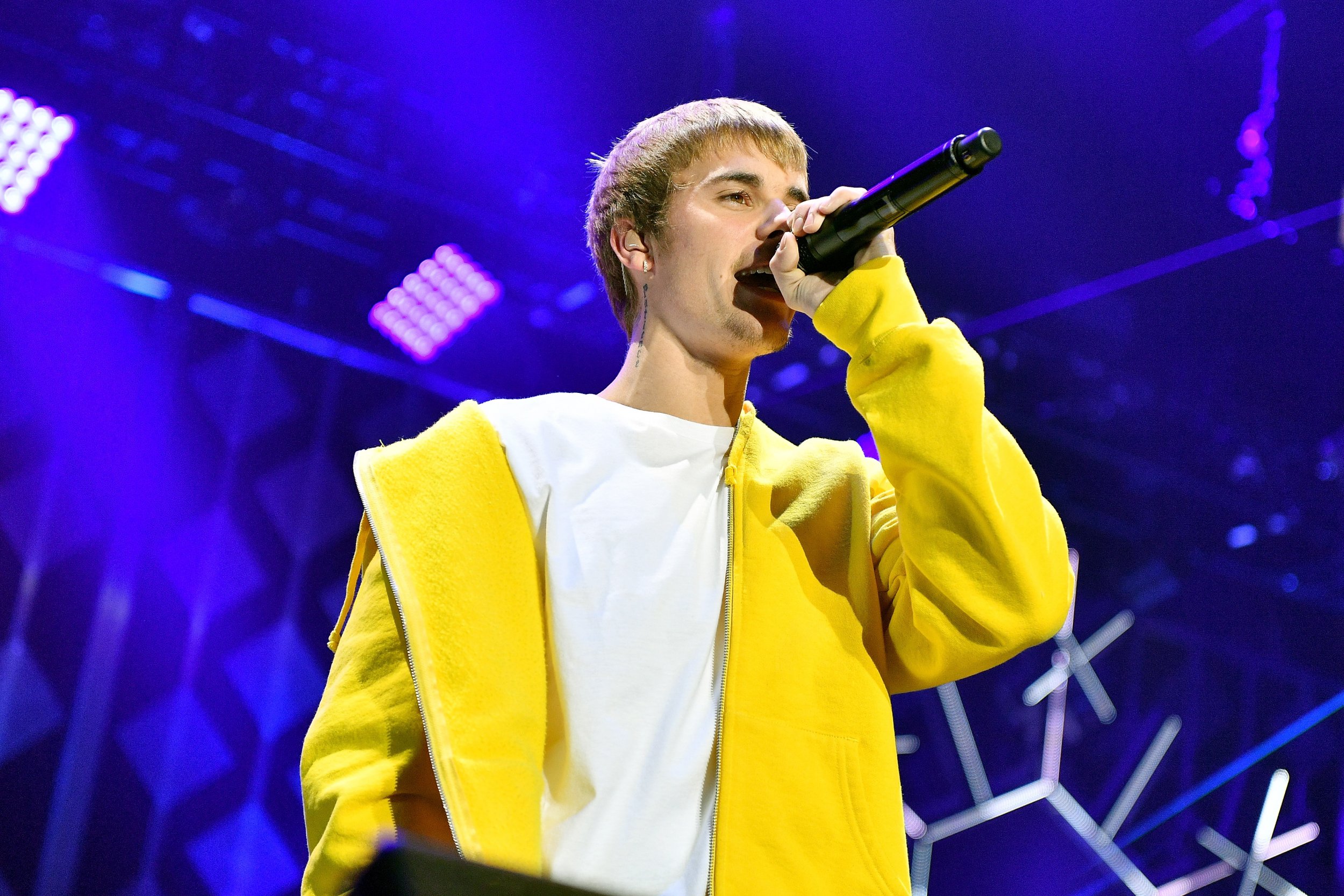 Justin Bieber has one more thing to apologize for: the "Sorry" hitmaker's music is a major turn-off in bed, a new survey suggests.
The poll, conducted by music-streaming service Deezer, discovered that 39 percent of Brits surveyed would no longer feel aroused if one of Bieber's songs were to play in the bedroom.
Rappers Kanye West and Eminem were also found to be less than conducive to passion.
The poll explores the intrinsic relationship between sex and music. Sex and relationship expert Tracey Cox says that music can improve bedroom activities.
"Music is a powerful, potent aphrodisiac so I'm not surprised that so many Brits find it improves their sexual experiences," the author said.
Related: Justin Bieber's 'Sorry' Lyrics Mistaken for Abraham Lincoln Quote, Survey Finds
"Listening to music causes our brain to flood with dopamine, the pleasure hormone. The same thing happens when we're getting intimate, so it effectively puts our bodies 'in the mood.' There's scientific proof that music is a mood enhancer in the bedroom—but the wrong song can have the opposite effect."
"There's a reason why Justin Bieber's upbeat tunes are turning Brits off in the bedroom," Cox tells Newsweek. "While scientifically, music is proven to be a potent aphrodisiac, our bodies particularly love deep bass sounds, which, if loud enough, also produce vibration, which can also be arousing. Bieber's high tempo, pop tunes don't have the same effect so—sadly—Bieber doesn't perform as well in the bedroom as he does in the charts."
The top soundtrack to sex? The unmistakable voice of Marvin Gaye, whose seductive songs include "Let's Get It On" and "Sexual Healing." Michael Bublé, Lionel Richie, Luther Vandross, Frank Sinatra and John Legend also have sexy voices, the poll concluded.
The most popular song to have sex to, however, was not Gaye's "Let's Get It On"—which came in at second place—but Rihanna's "Skin," taken from her 2010 album Loud.
See the full list of the poll's top songs to get hot and heavy to below:
"Skin" — Rihanna
​"Let's Get It On" — Marvin Gaye
"Lollipop" — Lil Wayne
"Drunk in Love" — Beyoncé
"Love to Love You Baby" — Donna Summer
"Me & U" — Cassie
"Love Me Like You Do" — Ellie Goulding
"Magic" — Coldplay
"Intro" — The xx
"SexyBack" — Justin Timberlake
As you can tell from the above list, pop, R&B and rock are all genres that can set the mood. The least-popular genre in the bedroom, however, was heavy metal, which 40 percent of respondents said was a turn-off, followed by rap.
In conclusion: Usher good. Slipknot bad.