Soulja Boy, LimeWire NFT Collab Leads to Jokes About Computer Viruses
Remember LimeWire? The site has relaunched as an NFT marketplace using Soulja Boy's 2007 track "Crank That (Soulja Boy)" in their advertisement. Now, the rapper is trending on Twitter, with many joking he's going to give their computers a virus.
Back in the early 2000s, the site was largely used to share and download media files. By 2010, however, it was shut down after losing its battle with the Recording Industry Association of America (RIAA).
The company was found liable for a "substantial amount of copyright infringement," which the music industry estimated was close to $1 billion, Wired reported at the time. A federal judge discovered that as much as 93 percent of LimeWire's traffic involved the transfer of unauthorized material. The RIAA initially filed the lawsuit in 2006.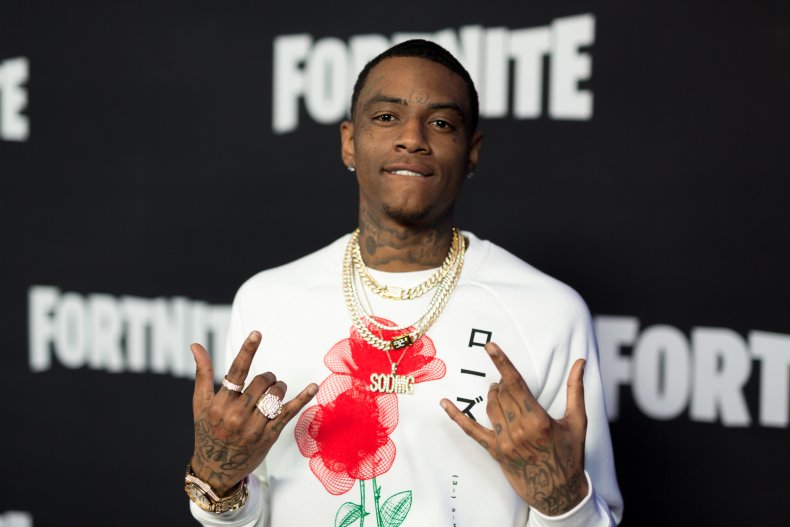 Now, the company is making a comeback. In July 2022, they launched a campaign that seemingly poked fun at its criminal past.
The ad shows a boy and a girl rushing home from school to download Soulja Boy's hit, which plays in the background. After dancing to the tune, the clip cuts to them as adults, where they rediscover the brand and dance to the same song.
"Soulja Boy brought LimeWire back and I'm like, I'm keeping my Spotify I don't want a virus on my phone thanks," one user tweeted on July 13, alongside several laughing emojis.
In another tweet, someone wrote: "If this is supposed to be true [to] the original product, every NFT you think you got should turn out to be a Soulja Boy song."
A separate user then replied: "A Soulja Boy song and like ... five viruses that brick your computer."
"Our ad is both a love letter to the 2000s and a celebration of the new LimeWire," the company's global creative director Florestan Rösemann said in a statement, per Adweek. "Just like the characters in the commercial, many of us were teenagers when LimeWire first was around and are now grown-ups to see the relaunch of the brand."
LimeWire's goal is to make NFTs more accessible by allowing users to pay with credit cards rather than cryptocurrency.
"We want to bring the NFT world to the mainstream and to people who aren't into that right now," Ivis Buric, chief communications officer at LimeWire, told the outlet. "NFTs aren't just another buzzword—they can bring benefit to people's lives."
LimeWire was founded by Mark Gorton in 2000. Today, the brand is owned by brothers and co-CEOs Paul and Julian Zehetmayr. In April, it was reported the company raised more than $10 million to help fund the platform, which was initially focused on music-based NFTs.