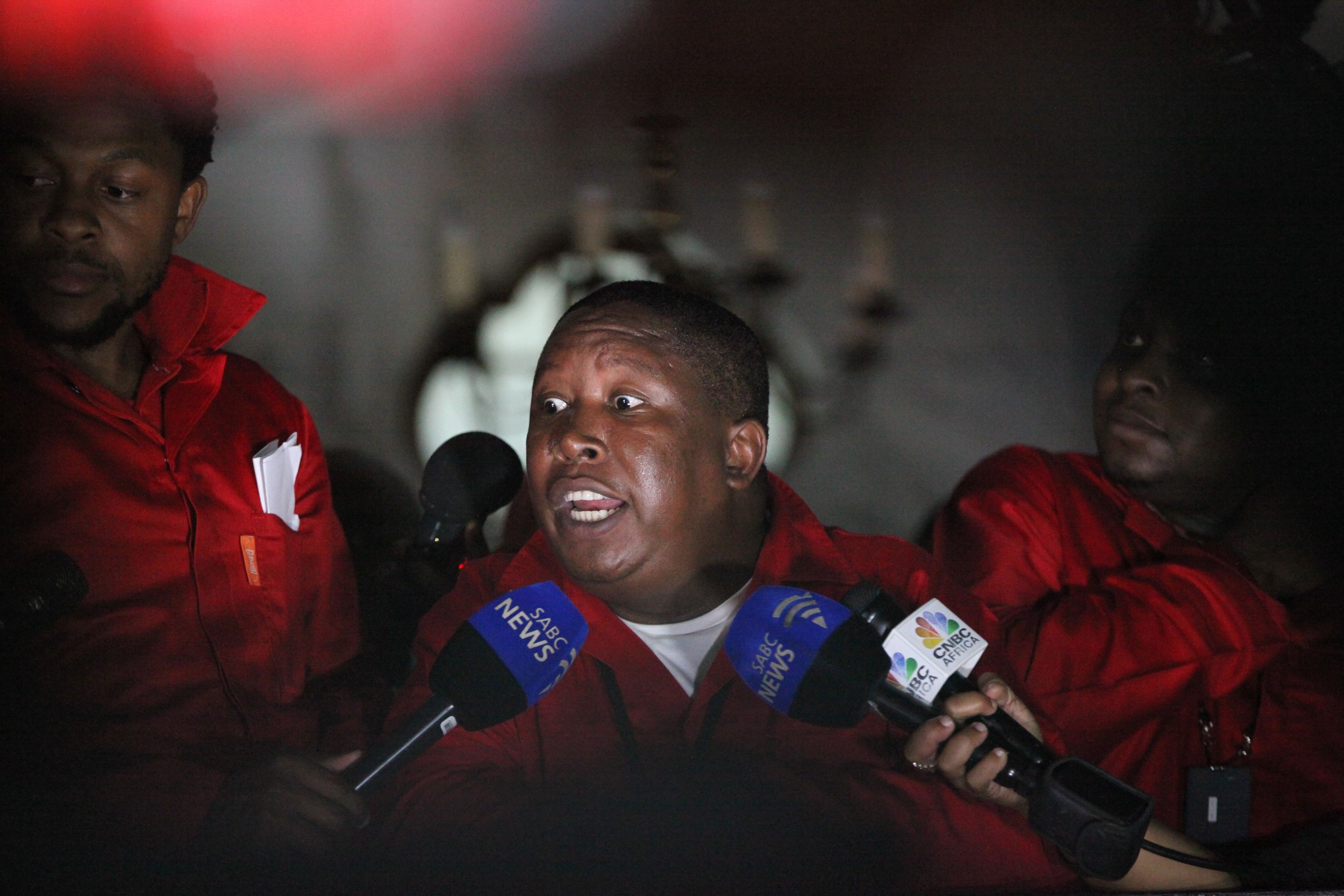 South Africa's firebrand opposition leader Julius Malema says his party will "physically" prevent Jacob Zuma addressing parliament, after a court ruled that the president had violated the constitution.
The Constitutional Court, South Africa's highest legal authority, ruled on Thursday that Zuma had "failed to uphold, defend and respect the constitution" by ignoring a 2014 report by the country's Public Protector ordering him to repay some of the state funds spent upgrading his homestead at Nkandla, in the coastal province of KwaZulu-Natal.
The ruling has led to a drive for Zuma to be impeached, with Mmusi Maimane—leader of the Democratic Alliance, the main opposition party in South Africa—telling Newsweek that members of Zuma's African National Congress (ANC) must defend the constitution by voting to impeach the president.
Malema, who leads the left-wing Economic Freedom Fighters (EFF)—South Africa's third-largest party—called on Zuma to resign or for the ANC to recall its leader, and warned that failure to do so would result in confrontation.
"In between now and the impeachment, the president will not speak in parliament and we will stop him physically. We will push him because President Zuma is no longer the president of the Republic of South Africa," said Malema in a press conference on Thursday, News24 reported.
Malema and the EFF have a history of disrupting parliament with protests against the 73-year-old president. EFF members were ejected from Zuma's State of the Nation address in February after continually chanting "Zupta must fall"—a reference to the alleged links between Zuma and the Guptas, a wealthy business family who have been accused of wielding political influence. During Zuma's 2015 State of the Nation address, EFF members brawled with security guards after being ordered to leave the parliamentary chamber when Malema interrupted the president.
The ANC said that it had "noted and respects" the Constitutional Court's judgement and ANC Secretary General Gwede Mantashe said that the party's National Executive Committee would meet to discuss the implications of the ruling.